« Gun Thread: Reloading 101 Pt. 1 [Weasel]
|
Main
|
The Morning Report - 4/8/19 »
April 07, 2019
Sunday Overnight Open Thread (4/7/19)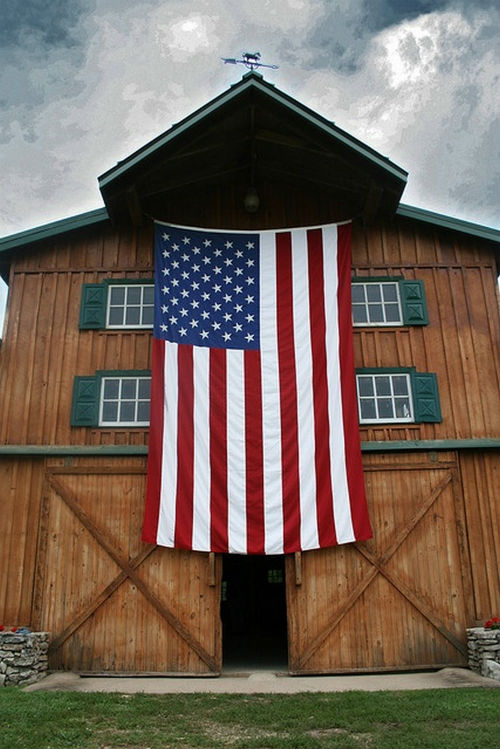 ***
The Quotes of The Day

Quote I

During the twentieth century, Britain sank from being the world's foremost power to a marginal colony of Brussels where you can go to jail over a Facebook post. The empire that ruled the seas is now an emasculated political basket case that seemingly cannot import invaders fast enough to satisfy its thirst for virtue signaling. A young feminist historian of the period is not only the person who can most incorrectly tell you why that happened, she is symbolic of much of the reason it happened. Men of The West blog

Quote II

What is the difference between Mark Zuckerberg and me? I give private
information on corporations to you for free, and I'm a villain...
Zuckerberg gives your private information to corporations for money and he's man of the year." Julian Assange

Quote III

"Mexico Is a Hostile Power Seeking to Undermine Our Country and Our Sovereignty" Tucker Carlson
***

Adios Secretary Kirstjen Nielsen

On Sunday afternoon, President Donald Trump announced that Department of Homeland Security (DHS) Secretary Kirstjen Nielsen will resign, and the current U.S. Customs and Border Protection commissioner will take her place.

"Secretary of Homeland Security Kirstjen Nielsen will be leaving her position, and I would like to thank her for her service," Trump tweeted. "I am pleased to announce that Kevin McAleenan, the current U.S. Customs and Border Protection Commissioner, will become Acting Secretary for [DHS]. I have confidence that Kevin will do a great job!"
***

Memoirs of a Used Car Salesman's Daughter

Though he mainly sold used cars, he would often drive new ones from the showroom floor, tooling around in the latest models, trying to gin up interest from the factory workers in town. This meant we had a new car every week. We rode around in one stylish model after another, the price tag stuck on the rear window, small paper squares beneath our feet to protect the carpet, that sweet new car smell burning our nostrils. Each new car filled us with hope and aspiration. Our bank account may have been empty, but the gas tank was always full.
***

The marijuana Catch-22. Legal locally, illegally federally. Drug tests failed.And people can't pass background tests.

While the Portland Police Bureau struggles to recruit officers to fill dozens of vacancies, its effort to hire new civilian public safety specialists to respond to low-level calls also has hit a big snag.

Of more than 100 applicants, the bureau did background checks on 61 prospective candidates -- and only three passed, Assistant Chief Chris Davis reported to the City Council this week.
***

Paul Joseph Watson takes a look at AOC. Yes, it is NSFW

***

Reason #272 why I hate people. You'll never know what you'll catch at the local ER.

Emergency rooms are busy places. You should need no more proof of that than the fact that a singe child exposed at least 200 patients to measles in the U.C. Davis Children's Hospital ER—and that's not even counting the healthcare workers.

The young girl came to the ER on March 17 with respiratory symptoms, generic enough not to raise any red flags. It took two days for her medical team to suspect measles, at which point they put her into isolation. But the measles virus is highly contagious. So anyone who sat in close enough proximity to her, or even sat in the same area hours later, could have been infected. At a hospital, that's particularly serious, as many people already have a compromised health status. In particular, the next patient to occupy the room the girl with measles was originally in was a 7-year-old boy with a terminal illness. His mother was horrified. For now, he seems to be in the clear, and the hospital sent letters as well to everyone who might've been exposed.
***

As we approach April 15th, some interesting tidbits about IRS audits. I guess Wisconsin isn't so bad after all.

Two things in life we can never escape, death and taxes. But perhaps for the latter, some are audited more than others.

In a new study published in Tax Notes, authored by Kim Bloomquist, he made a chart that shows which counties in the US are being audited most by the IRS.

The study found that Humphreys Country, Mississippi, a rural county in the Delta was the most heavily audited county in America.

>
>
>
>

Conversely, Bloomquist also looked into which counties are audited least. And he found that these tend to be areas which mostly consist of middle income, largely white populations such as New Hampshire, Wisconsin, and Minnesota.
***

Should a pregnant woman ever go to prison?

Siwatu-Salama Ra knew it was time to go to the hospital. As the early stages of her labor began on a day in late May 2018, officers placed handcuffs on her wrists and lead her into the transport van. She arrived to the hospital and to a delivery room where, inside, armed guards would wait all day and night and watch her give birth.

It was awful, but not as bad as it could be. Many other women in her position are taken to the hospital with handcuffs, chains across their waists, and shackled to the floor of the transport vehicle. Then they are shackled to the bed by their ankles while they give birth. Ra on the other hand was not cuffed in the delivery room.
A little background on this story. Siwatu-Salama Ra was sentenced to prison for pulling a gun on another person.
***

Do you smoke? Do you have a bad diet? You should be dead by now.


Too much salt — and not enough whole grains, fruits and vegetables — may be shaving years off our lives, a new analysis suggests.

In a study published Wednesday in the journal Lancet, researchers looked at people's eating habits across 195 countries to estimate how much poor diets contribute to mortality.


Their findings? That 11 million people die each year around the world because, at least in part, of certain foods or lack thereof, according to the study
***

What would life be like without petroleum? Ask the emotional leftists what they are willing to give up. What will they force the world to give up?

According to the US Energy Information Administration (EIA), this is a list of petroleum products and their share of total US petroleum consumption in 2013.

Gasoline 46%
Heating Oil / Diesel Fuel 20%
Jet Fuel ( kerosene) 8%
Propane / Propylene 7%
NGL / LRG 6%
Still Gas 4%
Petrochemical Feedstocks 2%
Petroleum Coke 2%
Residual / Heavy Fuel Oil 2%
Asphalt / Road Oil 2%
Lubricants 1%
Miscellaneous Products / Special Naphthas 0.4%
Other Liquids 1%
Aviation Gasoline 0.1%
Waxes 0.04%
***

Once again the judicial system displays it is broken. We are a country with two sets of laws. One set for the well connected and the other set for us deplorable peons.

A former IT aide to New Hampshire Democratic Sen. Maggie Hassan mounted an "extraordinarily extensive data-theft scheme" against the office, the culprit's plea agreement states.

The plot included the installation of tiny "keylogging" devices that picked up every keystroke. Between July and October 2018, former IT aide Jackson Cosko worked with an unnamed accomplice, a then-current Hassan employee, who repeatedly lent him a key that he used to enter the office at night and who allegedly tried to destroy evidence for him.
And if not for the Conservative Press we would have never heard about this.
***

Ohio is the next battleground state where the Left flips us and the Constitution off.

18 coveted electoral votes to the victor. Now, as part of their attempted end-runs around the Constitution, the Democrats could make it so that the Buckeye State's electoral votes go to whoever wins the popular vote.

According to The Associated Press, a ballot proposal might be headed for voters in November that would give the state's electoral votes to the presidential candidate who gets the most votes around the country.

"The proposed constitutional amendment, whose summary language was certified Monday, would force state lawmakers to assure the powerful Electoral College's votes are delivered to whichever candidate wins the most votes nationally, rather than the most votes within Ohio," the AP reported.
Who needs to campaign for the hearts and souls of battleground states when the Left has California and New York sown up? Just what will be the straw that breaks the country's back?
***

The story behind the first talking mule. No not AOC but Francis the Talking Mule.

"One night I was sitting looking at a blank, unpainted wall. To pass the time I wrote four pages of dialogue between a second lieutenant and an Army mule"

Mules have a long history with warfare. Hardy and stubborn yet loyal to those who earn their trust, mules have served as pack animals for army supply trains since mankind first learned how to breed them.

As societies advanced, it wasn't long before the mules in early civilization's armies had two legs instead of four. Roman Legionnaires started calling themselves Marius's Mules after the military reforms instituted by Gaius Marius required the troops to carry more supplies to speed up its marches.
***

Why do young people like socialism? Jordan Peterson explains.

"What young people know about 20th-century history is nonexistent, especially about the history of the radical left. How would they know?" he continued. "They are never taught about it so why would they be concerned about it?"
***
The ONT Musical Interlude
Born on this day 7 Apr 1943
English musician Mick Abrahams, guitarist with Blodwyn Pig and the original guitarist for Jethro Tull and the Mick Abrahams Band. via thisdayinmusic.com
***

So Goldilocks was really looking for sanitary napkins. Genius Award Winner.

ALTOONA, Pa. (AP) — Police say a Pennsylvania man awoke to find a stranger sleeping on his kitchen floor surrounded by torn-up sanitary napkins.
***

She thought, try putting the shoe on the other foot. Tonight's Feel Good Story of The Day.

A woman in Hays, Kansas, bought all of the remaining shoes at her local Payless store and donated them to flood victims in Nebraska.
***

Tonight's ONT has been brought to you by The Object of My Desire.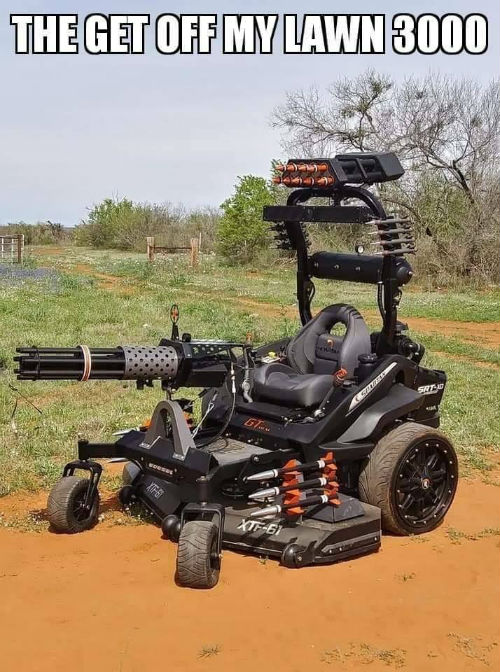 Notice: Posted with permission by the Ace Media Empire, AceCorp, LLC. Tonight features a 4 drink minimum. Screw Monday.
Weekly commenter stats for week of 4-7-2019
Top 10 commenters:
1 [558 comments] 'Insomniac' [78.29 posts/day]
2 [445 comments] 'Yudhishthira's Dice'
3 [444 comments] 'garrett'
4 [396 comments] 'Sponge'
5 [345 comments] 'TheJamesMadison, Read Some Movie Thoughts'
6 [315 comments] 'Big Mike'
7 [315 comments] 'Tom Servo'
8 [307 comments] 'LeftCoast Dawg'
9 [290 comments] 'Mike Hammer, etc., etc.'
10 [284 comments] 'yankeefifth'
Top 10 sockpuppeteers:
1 [311 names] 'Big Mike' [43.63 unique names/day]
2 [57 names] 'LeftCoast Dawg'
3 [49 names] 'Julia Ioffe'
4 [39 names] 'Count de Monet'
5 [38 names] 'Insomniac'
6 [32 names] 'Joe Biden!'
7 [29 names] 'Sponge'
8 [28 names] 'freaked'
9 [27 names] 'Yudhishthira's Dice'
10 [27 names] 'wth'


posted by Misanthropic Humanitarian at
10:00 PM
|
Access Comments