« Does the American Psychological Association believe in science? [KT]
|
Main
|
Ace of Spades Pet Thread »
January 19, 2019
Saturday Gardening Thread: Winter Travels [KT]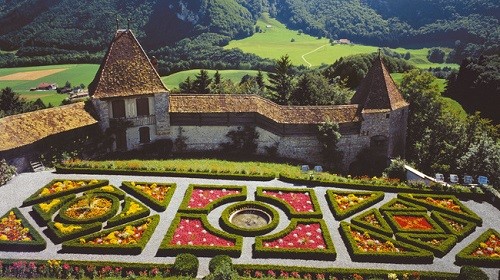 Castle Garden at Gruyeres, Switzerland
Good Morning! We have some weather in the USA this week. They had some weather in the Alps last week, and we have some photos from the Gardening Thread's Swiss correspondents. I thought we could take a little virtual trip.
And we have some garden reports and catalog dreams. And Hank Curmudgeon sent along this piece on 6 benefits of garden-based learning. Get those kiddos in the garden. Have some fun.
Switzerland
Last week, there was an alpine storm that caused avalanches and such. People died while snowshoeing and skiing. But before that, this fall, the female contingent of our Gardening Thread Swiss correspondents took a little trip to Gruyeres, a medieval village with a castle and formal French-style garden, seen above.
The castle is in better shape than most of its vintage because it was privately owned and occupied for a couple of centuries. There is also a Tibetan museum in town. There are chocolate and cheese factories and other attractions. Here's a place you might stay if you visit, complete with fall roses.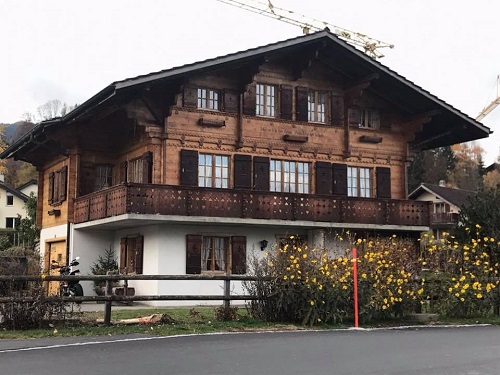 In winter, you can snowshoe to an alpine hut for fondue.
Can you think of an American town where they put flags on the food?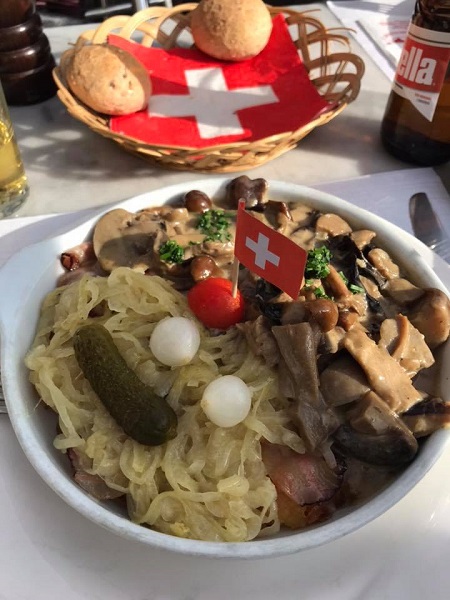 More recently, here's Dad, digging out from the big storm, somewhere near Zurich. Fun, no?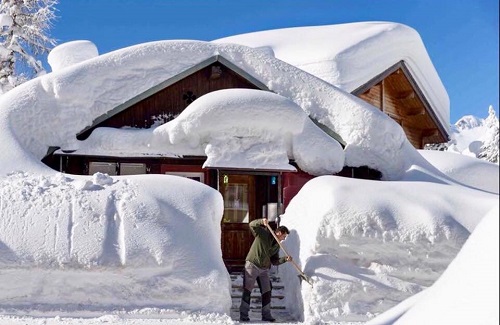 And here are some more photos, a little more recent, after some snow melt:
Zurich lake: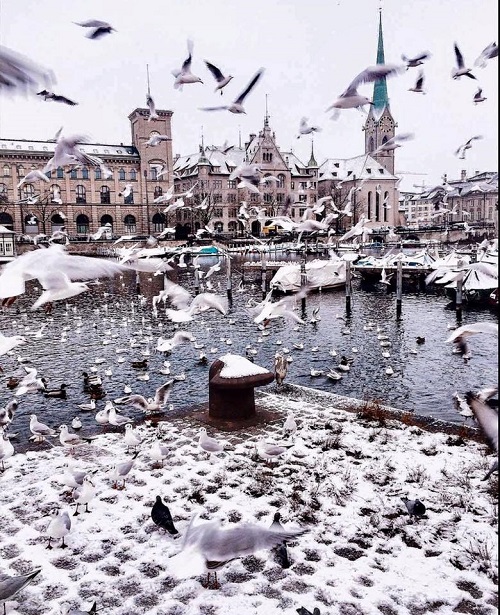 Back yard in winter. Note the attic windows on the neighbor's house. A common feature in Switzerland.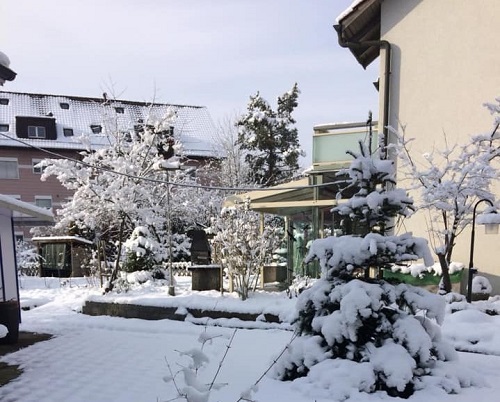 And here's a little more upscale alpine scene: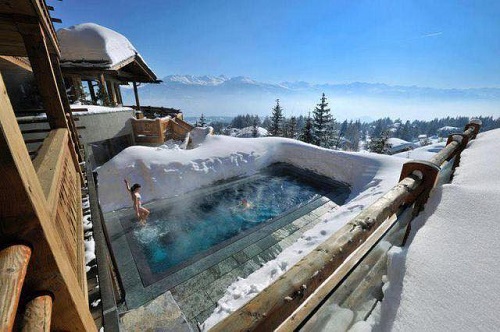 Catalog Dreaming
Along with your regular seed catalogs, have you considered ordering some gourmet beans and saving some to plant? the Azufrado gets good reviews from my friends, who received some as a gift.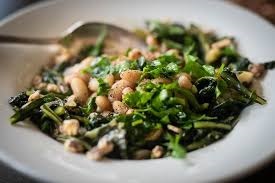 Gardens of The Horde
Remember to check back during the weekend for late comments to the Gardening Thread. Last week, Shanks for the memory had some interesting contributions:
The Baker Creek catalog arrived last week...oh my. I too like Juliet grape/cherry tomatoes. They're meaty enough to make a tasty one pot pasta and they go well into October in the Central Valley. Chocolate Sprinkles is my fav salad cherry. I tried a Bumble Bee mixed packet last year and the Sunrise ones were really good...but it wouldn't be summer without Sungold

Totally Tomato has a chocolate pear that I'm going to try. I also have some Kumato seeds from store bought fruit I saved, they really are the only tomato in the store right now that has flavor. They originated in Spain so they should take the heat...who knows?


It's funny how the beefsteaks seem so bland now, I remember my Gran growing huge beefsteaks, deep red, sweet, juicy and delicious. We'd scoop out the flesh & mix with tuna salad or cottage cheese for summer supper when it was too hot to cook. Some of them were as big as a salad plate.

Cherokee Purple, Green Zebra and Black Krim did really well for me the last two years. I always plant a row of 6-8 Early Girl to can. They may not be the most flavorsome eaten fresh but can those babies with some basil and next January you'll change your mind. I opened a jar today. Oh and I tried a new (to me) paste tomato Opalka for sauce last year, it's a keeper...very weird looking.
You might want to try Stump of the World or Neves Azorean Red for a beefsteak, Shanks, even though they aren't massive. And hold back on water toward harvest.
Opalka is actually one of those oxheart types with wispy foliage sold as a paste tomato. The oxhearts generally have better flavor than regular paste tomatoes. I think the skinny ones like Opalka often look sort of like peppers.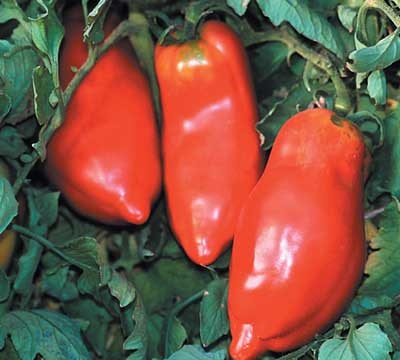 Okay, enough about tomatoes, what sweet non-bell peppers are you growing this year? Cubanelle, Jimmy Nardello and Sweet Sunset banana fer sure...but what else?
Anybody else doing non-standard sweet peppers this year?
Oh...I almost forgot! Is anyone growing microgreens?

I have been having ball growing them this winter. At the moment I've got peas, broccoli, Italian Parsley, arugula, sunflowers, and china rose radishes under a kludged grow light fixture I hung on big cup hooks under a cabinet in the laundry room! We've had scads of fresh crunchy greens all winter. The only things I had to buy were the grow light bulb and a couple of compressed coir blocks...and seeds, of course.

It's been a treat to have fresh crunchy greens to put in a sandwich and with lots of lettuces being off the market, to amp up Iceberg salads.
Microgreens are perfect for winter gardens and city gardens. Even Ace could grow them. Anybody else growing microgreens?
If you would like to send information and/or photos for the Saturday Gardening Thread, the address is:
ktinthegarden
at g mail dot com
Include your nic unless you want to remain a lurker.
Music
It has been raining here in the Central Valley of California this week, so here's Rain in the Valley:

posted by Open Blogger at
01:14 PM
|
Access Comments