« Saturday Morning Coffee Break
|
Main
|
Saturday Gardening Thread: Winter Travels [KT] »
January 19, 2019
Does the American Psychological Association believe in science? [KT]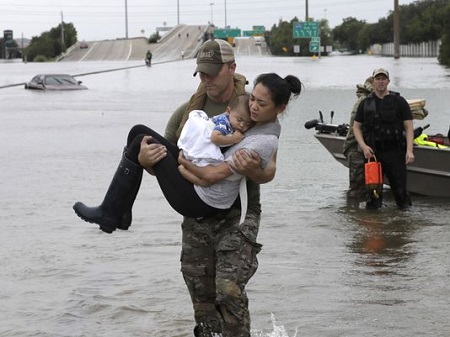 Why does the APA hate chivalry?
Back on January 8, before the Gillette ad accidentally affirmed the value of the traditional patriarchy (thanks to J.J. for the tip), Ace wrote a piece on the American Psychological Association's effective declaration that traditional masculinity is toxic masculinity.
Well, I keep seeing stuff about the Gillette ad, but I am not seeing as much commentary in the big news outlets about the APA's new guidelines, which are more important in the long run. I thought it might be a good idea to follow up on Ace's post, which got down to the nitty-gritty:
Men must be made into women. Women are the perfect working model; men are the defective deviation from the proper functioning of the model.
You should probably re-read the post, as it offers a good explanation of the reasoning behind the new guidelines. Since Ace's post, I have seen a few other interesting observations.
Insty put up an excerpt from a WSJ piece by Erika Komisar entitled, Masculinity Isn't a Sickness. It starts:
In my practice as a psychotherapist, I've seen an increase of depression in young men who feel emasculated in a society that is hostile to masculinity. New guidelines from the American Psychological Association defining "traditional masculinity" as a pathological state are likely only to make matters worse. . .

The truth is that masculine traits such as aggression, competitiveness and protective vigilance not only can be positive, but also have a biological basis. Boys and men produce far more testosterone, which is associated biologically and behaviorally with increased aggression and competitiveness. They also produce more vasopressin, a hormone originating in the brain that makes men aggressively protective of their loved ones.
She also has some thoughts on negative judgments about feminine women. And Insty includes a nice quote by Andy Ngo, a guy who now stands up to the left on a regular basis, on why he used to attack masculinity.
A little earlier, David Thompson reviewed a few pieces of commentary and noted the absence of any meaningful reference to things like BIOLOGY or TESTOSTERONE in the APA document. How could discussions of those nasty science-y topics help us understand men and boys?
However, the word privilege occurs 19 times, and the word transgender no fewer than 60.

As DeGroot points out, it seems unwise to redefine masculinity in order to flatter the resentments and insecurities of the fringe and maladjusted - say, "social justice" enthusiasts who consider themselves "marginalised" by expectations of competence, competitiveness and emotional self-possession. Or those who describe themselves as transsexual, non-binary or "gender non-conforming." As if a proclivity for adventurousness or risk-taking, and a desire for achievement, were fundamentally a problem, something to be fixed. And it goes without saying that the writers of the APA's guidelines would be unlikely to enjoy lives of comfort and status without a great many others embracing the values and inclinations - including ambition, stoicism and courage - that our self-imagined betters strive to pathologise.
This quote from Andrew Sullivan surprised me a little:
The ideological misandry is unmistakable. Check out the equivalent guidelines for women and girls, issued in 2007. Where stoicism is a bad thing for men, especially black men, here's how it works for women: "In therapy, teaching, research, and supervision, psychologists are encouraged to become aware not only of the challenges that women and girls have faced, but of the resiliency and strength that women and girls have shown in response." For men, "assertiveness" is part of a pathology; for women, it is a virtue.
There's more at the link, including in the comments.
And taxpayers subsidized this ideological monstrosity.
Practical Video
Even if you are dismayed by some of Jordan Peterson's recent political stances, I think you might find this video interesting. It concerns his day job and makes the APA look kind of foolish. How can you look at groups of children, discover the most naturally aggressive children among two-year-old boys (older children being less aggressive) and attribute that to "traditional masculine ideology" rather than to, say, biology? Do people really treat infants and toddlers in more sexually binary ways than they do older children?
The really useful part of the video is the discussion of the positive effects of rough-and-tumble play (generally between adult males and young children). Especially in the case of aggressive little boys. The kind of little boys who could grow up to be bullies or sexual predators. Did Gillette make this clear in their recent ad? Doesn't sound like the APA is much interested in promoting this civilization-enhancing activity.
Hope you have a great weekend.
Yes, this is the Thread Before the Gardening Thread.
Serving your mid-day open thread needs

posted by Open Blogger at
11:25 AM
|
Access Comments