« Saturday Gardening Thread: Track the Bloom [KT]
|
Main
|
Saturday Afternoon Chess/Open Thread 04-08-2017 »
April 08, 2017
Ace of Spades Pet Thread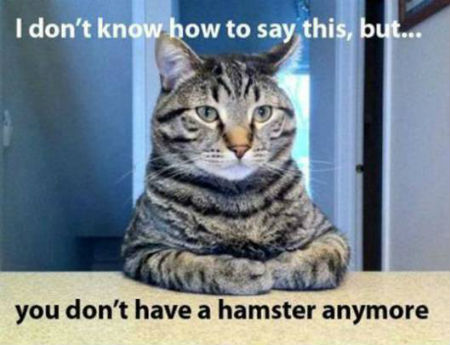 Good afternoon 'rons, 'ettes, lurkers and critters. Welcome to the almost world famous Ace of Spades Pet Thread. Get yourself a beverage, a snack and enjoy the world of critters.
A Little Of This. A Little Of That.

From our buddy Hrothgar, thank you for passing this along.

I think I first heard of the "Garden & Gun" magazine at AoS but won't swear to that. Interesting magazine for us Southrons. At any rate, I was perusing a copy whilst waiting for a relative at the Doctor's office and found they have a section called "Good Dog" with short stories about, what else, dogs! I have read a couple of them and they are light fare but all seem to be written by the kind of people that would frequent the Pet Thread. I enjoyed "Walk Me!"

Their site is a bit disorganized, but if you go to
http://gardenandgun.com/sporting/
and scroll down to the Good Dogs section you can see links to several stories. A direct link to a good one is
http://gardenandgun.com/articles/naughty-by-nature/

Regards
Hrothrgar

Do you talk to your pets? Don't fret, you aren't crazy. h/t L, Elle

Nice site from one of our regulars. Cute doggehs are included.

OK, so I'm late celebrating K-9 Veterans Day. But, a nice website to check out. h/t KT

Getting ready for the playoffs!h/t Molly

Kleenex Warning.h/t Jane D'oh
Meet The PetMorons
Howdy!
Saturday's Pet Thread is always one of my weekend highlights because I've loved cats and dogs all my life. I'm having a tough time now because my cat has been diagnosed with lymphoma and doesn't have much time left with us.
I'm part of Da Tech Guy's crew of bloggers and wrote about my situation in my blog post this week. I invite you to take a look at it in the link below. If you think the piece is worthy, I'd appreciate it if you would include the link in this week's Pet Thread.
Thanks for your consideration, and thank you for proving your special thread week after week.
(aka Outside Adjitator at AoSHQ)
http://datechguyblog.com/2017/04/03/the-magic-is-running-out-for-merlin/
PS: Here's a photo of Merlin the mighty hunter that I forgot to include in my post: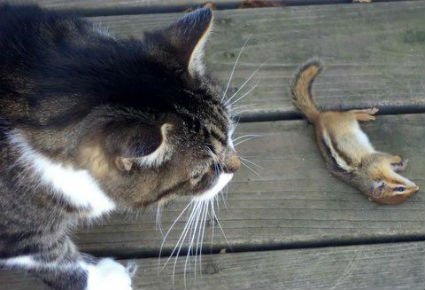 *****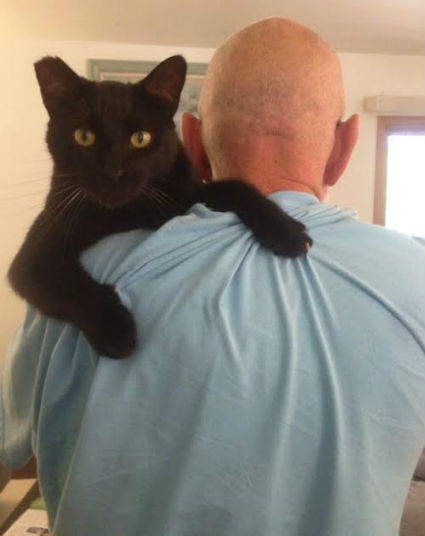 Dr. Kent submitted this photo. Hope his back isn't shredded.

Bubba. 1 of 7 and the only male. Just hanging out with his best friend.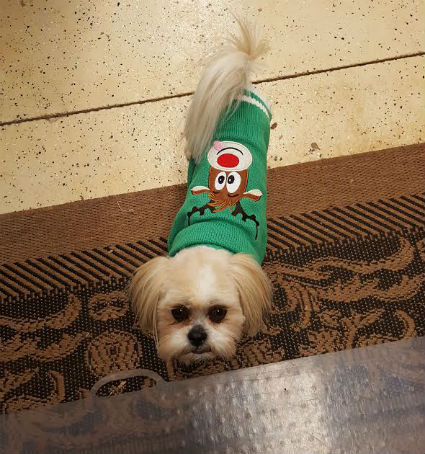 Check the story about this vicious dog owned by Kim.

Dear Petmoron,

Attached are photos of our watchdog, Gemma our 3 year old Shih Tzu. She watches over our farm and keeps us safe. We will never have to worry about an out of control leaf or butterfly that comes a bit too close.

Enjoy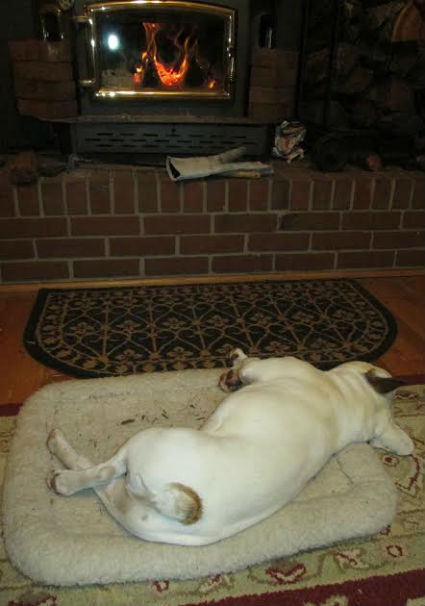 Another mistreated PetMoron. This one belongs to Hrothrgar
IIRC, you asked for some more dog pictures, and even though he has starred in the prestigious pet thread before, Conor T. Hrothgar asked to have another chance. Conor reminds me almost every day that a dog is a blessing and keeps me laughing the rest of the time. This picture is how Conor rode out Stella, the most vicious and dangerous winter storm in recorded history (well at least since January 1 2017)!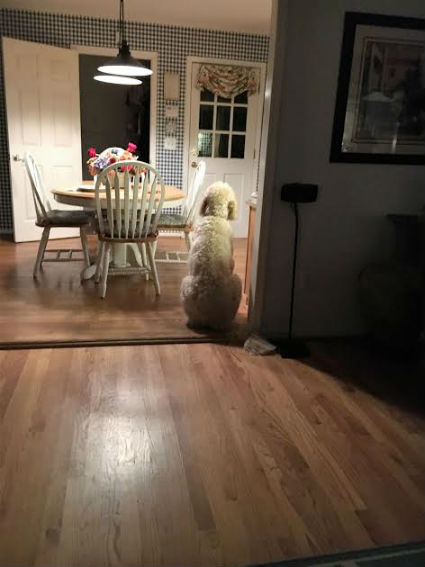 What a devoted dog. Listen to what gml has to say about Murph.
My husband had to have emergency surgery recently. Turned out it was more serious than we thought. He was in the hospital for 3 weeks. His best friend Murph held a vidual every night until he came home. This is him watching the door. He will be okay but it will take a little time.
Hope your hubby is doing well gml.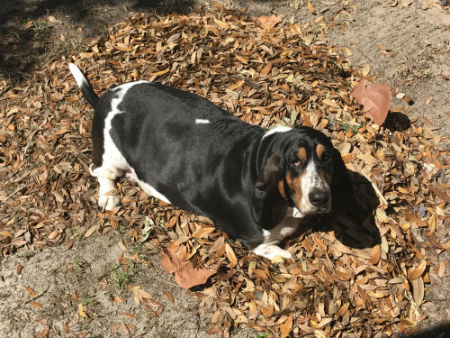 "I can't help, I don't have thumbs!!!
Hi! I go by the handle Thursby. This is my 2 yo Basset Hound Rapunzel. She is making herself comfortable while I'm raking leafs.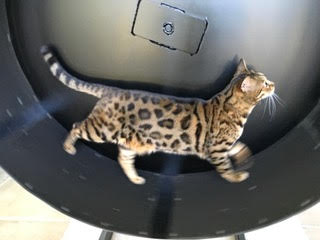 What an adorable little kitten. Caligirl had this to say about this kitty.
This is Ava the bengal. She hasn't made the thread although her sister Reagan has. She is not supposed to be counter surfing, but here she is.

CaliGirl.
You guys & gals sure take wonderful photos. Thank you for sharing them with us today. They are a fine group of PetMorons. If you have a tip, story or a photo, you can submit them here to petmorons at gmail dot com.
Here's hoping that you and your loved ones have a great week!!!


posted by Misanthropic Humanitarian at
02:53 PM
|
Access Comments