« Meathead Pinkslip Cafe
|
Main
|
Daily Tech News 1 December 2021 »
November 30, 2021
Tuesday Overnight Open Thread (11/30/21)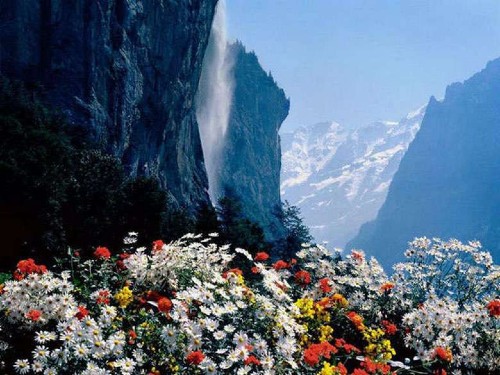 ***
The Quotes of The Day
Quote I

"Congresswoman Ilhan Omar should apologize for marrying her brother, committing large-scale immigration and election fraud, wishing death to Israel, and for essentially abandoning her former country, which doesn't even have a government—Exactly what she'd like to see for the United States!" President Donald Trump
Quote II


"COVID has shown us that our system is broken. We lost too many lives, too many jobs, and too many opportunities because Washington got it wrong. They took away our freedom without making us safer, and tried to kill our spirit and our dignity." Dr. Mehmet Oz, a cardiothoracic surgeon and the long-time host of The Dr. Oz Show
Quote III

"We do not have a representative on the Natural Resource Committee, because Liz Cheney chose to go on the Armed Services Committee. And while that may benefit Virginia, it doesn't do a doggone thing for the state of Wyoming." Wyoming candidate Lawyer Harriet Hageman
Quote IV

'We do not tolerate aggressive behavior of any kind, and this passenger is no longer welcome on any of our flights,' Nicole Aguiar, Spirit Airlines
***

Hack Journalist CNN suspends "Fredo" Cuomo indefinitely. LOLGF

CNN Suspends Chris Cuomo Indefinitely After Latest Revelations Of His Role In Brother's Response To Scandal

CNN has suspended Chris Cuomo indefinitely following the release of new information that shed new light on his involvement in his brother Andrew Cuomo's response to sexual harassment claims.
***

There is no doubt that this ruling will be appealed. But it is nice to see a victory for the "Little Guy" for a change.

Federal Court Rules Takings Clause May Require Compensation when Police Destroy an Innocent Person's Home in Process of Pursuing a Suspect
The decision is at odds with rulings by some other federal courts, and could end up setting an important precedent.
***
Did he have the power to thwart the 2020 presidential election? Or was he correct and doing his job? Yours truly doesn't know or at this point care. That being said, there is no way I will vote for Mike Pence for President.

Pence 2024?
If Donald Trump officially enters the next presidential race, that doesn't mean his former vice president will stay out of the contest.

with Trump by refusing to overturn the 2020 election results. And now, Pence is eyeing a presidential run of his own, even though his old boss hasn't ruled out a 2024 campaign. Pence wouldn't necessarily stay out of the race even if Trump jumps in.

"If you know the Pences, you know they'll always try to discern where they're being called to serve," Marc Short, Pence's former chief of staff, told me. "And I don't think that is dependent on who else is in or not in the race."

If President Trump doesn't run in 2024. Here's my choice.

Teeth Are Gnashed After Ron DeSantis Goes There on the Waukesha Massacre

Gov. Ron DeSantis continues to lead while other Republicans cower in the corner. With the rise of the so-called "Omicron" variant of COVID (they skipped the Xi variant for obvious reasons), the Florida governor has chosen to double down on policies that actually make sense.
***
The Australian Signals Directorate, Canberra's equivalent of Britain's GCHQ or the US National Security Agency, will be granted sweeping new powers to spy on Australians for the first time since its November 1947 founding.
The move allows the agency to collect signals intelligence on individuals within the country without a warrant, although allegedly only in situations where there is an "imminent risk to life." Domestic terror suspects are cited as a key target in the Directorate's crosshairs, and it will also collect intelligence in conjunction with the Australian Defence Force for military operations, with ministerial authorization.

Rules governing the reform and protecting citizens' privacy will be published on the agency's website, and subject to review and scrutiny by the Australian parliament's security and intelligence committee. While framed as sincerely concerned with keeping Australians safe, experts have expressed grave reservations about the development. Among them is John Blaxland, Professor of International Security and Intelligence Studies at the Australian National University, himself a military intelligence veteran, who warned the powers were ripe for abuse.
***

Dining out is a learning experience. I guess so after 8,000 meals.

Many people in America love Chinese food, but David R Chan is perhaps in a league of his own.

Mr Chan, a 72-year-old former tax lawyer based in Los Angeles, claims to have dined at nearly 8,000 Chinese restaurants across the US and counting. Each is archived in a spreadsheet that he has maintained for four decades, along with thousands of restaurant business cards and menus.

If you visit one Chinese restaurant per day, it would take more than 20 years to reach his current count - 7,812 restaurants.

From pineapple buns and pork belly to chicken feet and tea-smoked duck, the Chinese restaurant "collector" documents his food conquests almost daily on his social media accounts.
***

Fighting child abuse, one book at a time.

In the past decade or so, child abuse has become quite fashionable. Nowadays, it is seen as virtuous to allow your children to undergo irreversible hormone therapy, merely because they momentarily identify as the opposite sex.

Of course, kids often play pretend and let their imaginations run wild. Some kids pretend they are dinosaurs, others superheroes. If left alone, most of these fantasies will fade away, including the desire to become the opposite sex. According to the World Professional Association for Transgender Help, roughly 94 percent of children with gender dysphoria will revert to identifying as their biological sex.

And yet, many parents, doctors and LGBT activists believe these children should be given the choice to permanently alter their bodies through hormone therapy. Of course, children do not have the ability to consent to this any more than they can consent to having sex. They cannot possibly comprehend the long-term, life-altering implications of such a decision.
***
A voice of reason in an insane state.

Los Angeles County Sheriff Alex Villanueva notified the LA County Board of Supervisors that he will not work with genetics firm Fulgent to conduct mandatory testing and registration of COVID-19 in first responders after a recent briefing from the FBI where he was warned of the firm's links to China.

In a letter addressed to the supervisors, Sheriff Villanueva stated he was contacted by the FBI Weapons of Mass Destruction Coordinator regarding the significant risks posed by Fulgent Genetics Corporation. The FBI contacted Villanueva with the express purpose of meeting with other leaders within LA County to share information on the ties between Fulgent and China.

Fulgent has "strong ties with BGI, WuXi, and Huawei, all of which are linked to the Chinese Academy of Medical Sciences, the People's Republic of China (PRC) State Council, and are under the control of the PRC."
***

The following made me smirk, hopefully it will for you as well..... NSFW-Language
***

I guess oversight and proper guidance for the incompetent FBI and proper border control and immigration is too much for the US Senate. They claim they are the brightest individuals with their Ivy League educations.
Just what we need now, Lawmakers take aim at 'Grinches' using bots to target consumers during holidays

A group of congressional Democrats rolled out legislation Monday to stop "Grinches" from stealing Christmas by using bots to corner the market on popular toys and other products during the holiday season.

The Stopping Grinch Bots Act would take steps to stop the use of bot technology to buy up major shares of popular toys, which groups or individuals using the bots then resell to consumers for higher prices. Further, the bots are able to get around security measures to buy toys from online markets, making it even harder for parents and children to access these products.
I'm so glad they are concerned about children at Christmas time. Never mind the unbelievable debt you are placing on their shoulders.
***
Kung Flu Stuff

The narratives are failing. Or are they?

Inevitably, it will be here. The question is will we be prepared for it?"
— Dr. Fauci on Omicron

Does it finally look like Dr. Anthony Fauci is trying to carry out an assisted suicide of the United States? On the Sunday Morning TV chat circuit, the White House Covid-19 czar (a.k.a. The Science) declared that the new Omicron variant is "a clarion call" to get people vaccinated. Is that so, Dr. Fauci? Considering how well your "vaccines" work? And how many people have been maimed and killed by their side-effects? (More than all other vaccines combined over the past thirty years.) And how you knavishly outlawed effective and cheap early treatment protocols that would have put Covid-19 down by June of 2020 (and saved half-a-million lives). The Science also called on Sunday for the general re-masking of the public and averred to the possibility of more lockdowns ahead. And just at Christmas-time, you understand. What a nose this rascal has for politics!

Dr. Full of Shit is a serial liar.

An award-winning scientist has responded to statements made by Dr. Anthony Fauci on Sunday by repeatedly calling the top Biden administration health official a "serial liar."

Prof. Richard H. Ebright, a Board of Governors Professor of Chemistry and Chemical Biology at Rutgers University, responded to each of the following comments made on social media by stating, "Serial liars–like Fauci–will be serial liars."
***
North America has been fighting the "War on Drugs" for as long as I remember. Toronto opts out for deterrence to small amounts of any and all varieties of drugs. Will it work? My guess, no.

Toronto plans to decriminalize drugs for personal use and here's how this will work

Toronto is on the way to making a landmark decision to decriminalize all street drugs in quantities small enough to be considered for personal use, and has issued a new framework detailing what it will focus on when it eventually issues its formal appeal to Health Canada to make it happen.

As part of a new public health approach to addiction rather than one that relies on policing, the city has proposed three main goals:

Increasing funding of health and social supports to impacted individuals;
Helping to establish some sort of national framework to decriminalize possession for personal use;
Working towards decriminalization within city limits specifically.
Drug production and sale will still be prohibited and punishable by law.
You can increase spending on rehab all you want. The sky is the limit. But, if the user does not want to sober up. All of the rehab in the world won't work. Without stigma attached to using and without deterrence I just don't see this working.
***
The ONT Musical Interlude
On this day: 30 Nov 2000
Scott Smith bassist for the Canadian rock band Loverboy died age 45. He was sailing his boat with two friends off the coast of San Francisco near the Golden Gate Bridge, when a large wave swept him overboard. Loverboy were best known for their hit singles 'Working for the Weekend' and 'Turn Me Loose', although their US Top Ten hits were 'Lovin' Every Minute of It' in 1985 and 'This Could Be the Night'. Loverboy sold over 23 million records and in 1986 the band won six Juno Awards in 1982. He also later worked as a late-night radio DJ at CFOX. via thisdayinmusic.com
&&&
On this day: 30 Nov 2012
Glen Campbell played the very last live performance of his lifetime when he appeared at Uptown Theatre in Napa, California. Campbell revealed his Alzheimer's diagnosis to the public in 2011, and had set out on his Goodbye Tour as a way to say farewell to his fans. via thisdayinmusic.com
***
Proud to be an American unlike the Chinese Whores of the NBA. Tonight's Feel Good Story of The Day.

Enes Kanter said he was "proud" to announce he was officially an American after and taking the oath of citizenship to be an American.


The Boston Celtics center posted a two-minute plus video on Twitter Monday which showed him proudly raising his right hand and taking the oath. Kanter is from Turkey. (RELATED: NBA Player Enes Kanter Says He's Becoming A Citizen Of 'The Greatest Country In The World')

"I am proud to be an American," Kanter tweeted to his hundreds of thousands of followers from the account for Enes Kanter Freedom. "Greatest nation in the world."

Multiple Genius Award Winners.

Eight people have been arrested in connection with a violent brawl at a cemetery in Co Galway in September.

The seven men and one woman were detained on suspicion of violent disorder during the fight which broke out following a funeral in Tuam cemetery on September 22nd.

It is understood the violence stemmed from an ongoing dispute between two families in the area. Members of both families had been attending separate funerals in the cemetery before the violence.
***

Tonight's ONT has been brought to you by Marketing Skills.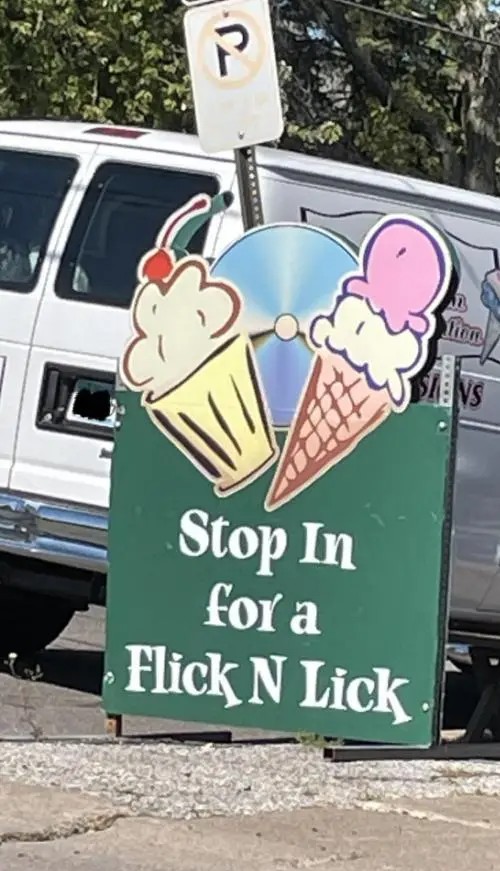 Notice: Posted with permission by the Ace Media Empire and AceCorp, LLC. Legal representation by the firm of Dewey, Cheatem & Howe, S.C. No hamsters were injured in the production of The ONT.

posted by Misanthropic Humanitarian at
10:00 PM
|
Access Comments