« Saturday Afternoon Chess thread 01-09-2021
|
Main
|
Saturday Overnight Open Thread – 01/09/2021
[Buck Throckmorton] »
January 09, 2021
Science Isn't Dead, But It Is Ailing - Part 5
by Your Raving Roving Science Correspondent [Jay Guevara]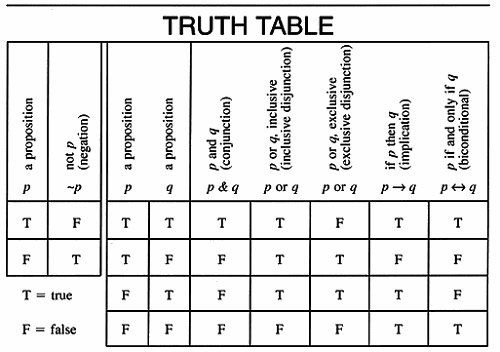 Past entries in the series:
Science isn't dead, but it is ailing - part 4
Science isn't dead, but it is ailing - part 3
Science isn't dead, but it is ailing - part 2
Science isn't dead, but it is ailing - part 1
Previous posts in this series have ripped on education in chemistry and mathematics. In fairness, it is probably time for a constructive rather than a critical post regarding education. What would I do, given a free hand in tertiary education?
Over the years, I've had occasion to reflect on this many times, and consequently have given it considerable thought. Before starting with the minutiae of particular subjects, Guevara University would spend the first few weeks of the first year with a grounding in basic intellectual skills that transcend the choice of subject matter.
What would those skills entail?
I'd start with the following tips on how to study, which for some reason no one is ever taught.
• skim the material quickly in advance of a lecture
• take telegraphic notes (short phrases)
• later recopy those notes, augmenting them
• read the material again, this time carefully, taking notes on it
• if possible, read a different source on the same topic
Assuming there is a textbook, page through it quickly on the next topic to be considered, not reading it in its entirety, but focusing on subheadings, i.e., broad themes. Look at the problems at the end of the chapter (most appropriate for STEM subjects), and read the summary at the end of the chapter. Then go back and skim the chapter quickly. At that point, any lecture on the topic will be semi-familiar, which will greatly simplify note-taking. (I'd recommend taking notes in handwriting - even now - rather than on a computer because the former engages the mind much more than the latter, and permits one to listen to the lecture while taking notes.) Notes should not be transcripts of the lecture; just jotting down two to four word phrases is ideal. That night, transcribe that foul copy to a fair copy while the lecture is still fresh in one's mind, and amplify those jotted down phrases as appropriate. Then read the chapter carefully, working proffered examples, taking notes, again as appropriate, then doing the assigned problems. Time permitting, read a different textbook on the same subject; it's amazing how the inevitable dissonance between two sources reinforces comprehension. All this was my strategy in college, and it works very well indeed.
Next would be a series of lectures on basic logic. This does not mean truth tables, or anything anywhere near that sophisticated. It refers instead to the bread and butter of logic: affirming the antecedent, denying the consequent, Venn diagrams, that sort of thing. ("If we're on AoSHQ, then we're on the internet. If we're not on the internet, then we're not on AoSHQ"). Now you might be forgiven for thinking that this was painfully obvious, and hardly in need of explicit mention, but experience shows that a disturbingly large proportion of the population whiffs on this point (usually prefaced by an exhortation to "reverse the logic!" which makes me flinch when I hear someone say that.). The logic segment would, of course, hit Ockham's Razor pretty hard, as William of Ockham's precept has fallen into general disuse.
It would go on to identification of the more frequently-encountered logical fallacies, in particular, e.g., appeals to authority, post hoc ergo propter hoc, no true Scotsman, false dichotomy, straw man, and that hearty perennial, the genetic fallacy. No need to get into an exhaustive list including the more arcane fallacies; the half dozen tired, tried, and true fallacies - all familiar to those who read the MSM - will do. (Correlation != causation, selection bias, confirmation bias, to name a few.) The point being to sensitize people to logical flaws, which will then jump off the page when they are (all too often) encountered. Articles from the MSM would be a centerpiece of the exercises.
Next up would be an introduction to mnemonics. Some scoff at memorization as down at heel. Kiss my ass. Mnemonics provide a quick and convenient way to recall a lot of information quickly, reliably, and reproducibly. What are the names of the dioic (i.e., HOOC(CH2)nCOOH) acids? Chemists say, "Oh My Such Good Apple Pie," and remember that the n = 0-5 dioic acids are oxalic, malonic, succinic, glutaric, adipic, and pimelic. (Yeah, I know the shirtlifters in Europe have been pushing for use of strict IUPAC nomenclature in preference to the trivial historical nomenclature, but if you walk into any chemistry laboratory on planet Earth and ask for "ethanoic acid," it'll take the denizens there a minute to realize you mean "acetic acid.")
The essence of mnemonics is association of something difficult to remember with something that is easy to remember. Roman orators used to speak apparently extemporaneously, without notes, but in fact associated the key points of their speeches with locations in their homes as they mentally walked through them. That is the origin of phrases such as "in the first place" and "in the second place."
In general, the more laughable, incongruous, and visually evocative the association, the easier it is to remember. For example, in Russian голова (golova) means "head," as I hope rhomboid will confirm). Imagine someone wearing a glove sticking up on his head for some reason. Ridiculous, but therefore memorable.
Numbers - even long ones such as 91852719521639092112 - are easily remembered through use of the major system of associating digits with consonants (vowels and unassigned consonants are ignored). (For example, "t" represents 1, "n" is 2, and "m" is 3, for the number of downstrokes in each letter.) Harry Lorayne in "The Memory Book" uses 91852719521639092112 as an example: through use of the major system, it can be easily remembered by "a beautiful naked blonde jumps up and down." Now that mnemonic is very easy to remember, at least for the Morons.
With apologies to humanities majors, I'd also include a little bit of some very basic math as a PDF.
And with apologies to STEM majors, a suggestion re writing and writer's block as a PDF.
So this is a thumbnail sketch of what I'd teach in the first couple weeks of the freshman year. Thoughts? Criticisms? Additional suggestions?


posted by Open Blogger at
07:30 PM
|
Access Comments