« Recap of Democrat National Convention, Night 1
|
Main
|
The Morning Report - 8/19/20 »
August 18, 2020
Tuesday Overnight Open Thread (8/18/20)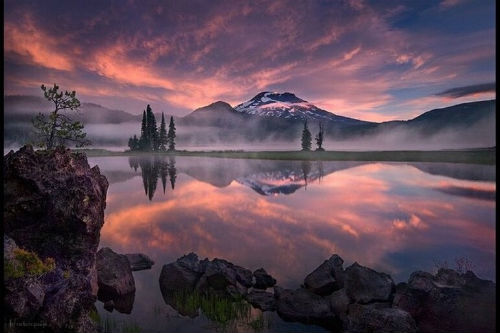 ***
The Quotes of The Day

Quote I

Be miserable. Or motivate yourself. Whatever has to be done, it's always your choice. Wayne Dyer

Quote II

"It's about the issues here in this town," he said. "It's about taking our town back. It's about not having radicals in power. It's about centering the shift."
Unite Norman co-founder Russell Smith
***
***

BOAT = Break Out Another Thousand. Causes of boat fires.

Fire ranked number five among the causes of loss for BoatUS Marine Insurance between 2008 and 2012. The majority of these fires start in a few very specific places aboard, with many of them originating in the engine compartment where fuel and an ignition source have a high likelihood of coming together. Maintaining your boat well, particularly with respect to the electrical and fuel systems, is the best way to prevent fires aboard. However, there are five specific areas that lead to most of the fires we see in our claim files. If every boater paid attention to these five things, we could prevent a third or more of all fires aboard boats
***

Alright, I giggled.................

***
Bill Burr. NSFW - Language Warning
***
That means that the Greenland ice sheet - the world's second-largest ice body - would continue to lose ice even if global temperatures stop rising.

In their study, published Thursday in the journal Nature, the scientists reviewed 40 years of monthly satellite data from more than 200 large glaciers that are draining into the ocean across Greenland.

"What we've found is that the ice that's discharging into the ocean is far surpassing the snow that's accumulating on the surface of the ice sheet," Michalea King, the study's lead author and researcher at Ohio State University's Byrd Polar and Climate Research Center, said in a press release.

Complete melting of the Greenland ice sheet could raise sea levels 23 feet (~7 metres) by the year 3000.

If that happens, the ocean would swallow coastal cities across the globe.
***
The ONT is always looking out for you. TM
***

Point this at me and I may point something at you.

Unless your brain is performing Olympic-caliber mental gymnastics, wearing a mask during the pandemic is obviously a good thing and the easiest way to help minimize the spread of the coronavirus. Some have resisted, however, which inspired Allen Pan to invent a gun that quickly shoots a mask on to the face of those not taking this whole thing seriously.

It hasn't exactly been easy convincing the American people to mask up, so Pan decided to take an approach that leverages one of the things most Americans love above all else: guns. Using parts of a car's brake line, a pistol grip from a spray paint can, some custom electronics, and a solenoid valve for controlling the flow from a pressurized CO2 canister, Pan created a handheld blaster that looks like something straight out a Mad Max film—but hopefully this weapon will help stop the apocalypse.
***

If I were Dennis Rodman, I just might stay out of North Korea.
North Korean dictator Kim Kong-un has ordered citizens to hand over their pet dogs — so they can be killed for food.

The hermit state says pet dogs are now considered a "decadent" luxury and "a 'tainted' trend by bourgeois ideology," and must be surrendered, according to a report by South Korea's Chosun Ilbo media outlet.
***
The ONT Musical Interlude
Born on this day: 18 Aug 1953
Marvin Isley from American group The Isley Brothers who first came to prominence in 1959 with their fourth single, 'Shout', and then the 1962 hit 'Twist and Shout. The Isley Brothers also scored the hits 'This Old Heart Of Mine', 'Summer Breeze' and 'Harvest for the World'. Sixteen of their albums charted in the Top 40. Marvin Isley died from complications of diabetes on June 6, 2010. via thisdayinmusic.com
&&&
On this day: 18 Aug 1969
Mick Jagger was accidentally shot in the hand during filming of Ned Kelly in Australia. The film was dogged by problems: Jagger's girlfriend of the time, Marianne Faithfull, had gone to Australia to play the lead female role (Ned's sister, Maggie), but the Jagger-Faithfull relationship was breaking up, and she took an overdose of sleeping tablets soon after arrival in Sydney resulting in being hospitalised in a coma, and pulling out of the film. via thisdayinmusic.com
***

Posthumous Genius Award Winner.

One day in late May, Hiba Momtaz Al-Azhari showed up outside the Temple Terrace Police Department and told a receptionist she wanted to make a report about something that had happened a few days before.

A surveillance camera captured video of an officer coming out to talk with her. They spoke briefly before Al-Azhari reached in a purse and pulled out a large chef's knife. She swung it at the officer, then charged as he backed away.

The officer several times told her to drop the knife. He and another nearby officer fired four gunshots. Al-Azhari was shot and later died at a hospital.

The Hillsborough State Attorney's Office recounted those details in a statement released Tuesday, which announced that the officers' actions were ruled justified.

"This went from a calm conversation to a life-threatening attack in just a split second," Hillsborough State Attorney Andrew Warren said in the statement. "The officer said he even felt the knife slide across his vest. It reinforces everything we know about how dangerous law enforcement work can be, and we applaud the officer for trying to back away until he had no choice but to use deadly force to stop this attack."

Warren's office concluded that Al-Azhari, 21, was distraught after FBI agents arrested her brother, Muhammed Al-Azhari, on terrorism charges a few days before the May 29 shooting. They believe she planned the attack for revenge.
***
Tonight's ONT has been brought to you by the Handyman's Secret Weapon.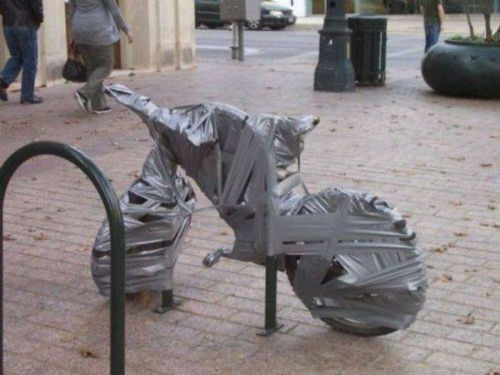 Notice: Posted with permission by the Ace Media Empire and AceCorp, LLC which follows USDA laws no hormones were used on the hamsters for this ONT.

posted by Misanthropic Humanitarian at
10:00 PM
|
Access Comments