« Protester Stopping Traffic Struck By Annoyed Commuter
|
Main
|
The Morning Report - 2/25/20 »
February 24, 2020
Monday Overnight Open Thread (2/24/20)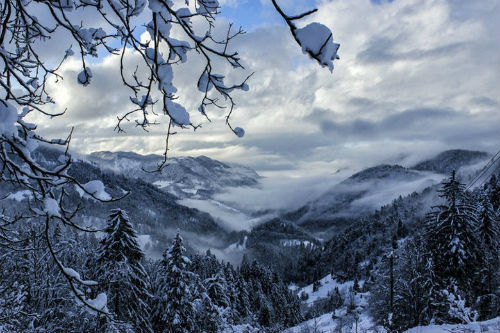 ***
The Quotes of The Day

Quote I

"I think a lot of our prisons in this country were built on an effort of punishment. But when you punish somebody, there's got to be something about rehabilitation and second chances, and that's what we're doing in these prisons." Sean Pica

Quote II

See, when Donald Trump came into office, unlike Felonia Milhous von Pantsuit, he did not have a bulging Rolodex full of eager sycophants with bureaucratic experience. He first tried to hire old "conservative" establishment hands and found that their loyalty to the establishment trumped their purported conservatism. Slowly, he has been surrounding himself with quality people. And those Trump loyalists brought into the administration fresh? Well, after three years, they now have experience. They know their way around. He has built a cadre of tough, experienced loyalists within the bureaucracy. Just think of how it is going to be after eight years. Kurt Schlichter

Quote III

"What kind of a town lets their chief of police walk out in a snowstorm in his underwear?" Rick Sampson

Quote IV

"It is so clearly unconstitutional under the First Amendment that it's hard to believe that it's still on the books. It punishes speech based on the content of the speech, and that it is one of the key concepts of the First Amendment — that the government cannot punish speech based on its content." William Dunlap, a professor at the Quinnipiac University School of Law in North Haven, Connecticut
***

How can he hang himself if he's at the local hospital? Harvey Weinstein hospitalized with chest pains after his conviction.
***

Lately the news out of the U.K has been depressing. I'm surprised this hasn't been outlawed.
***

Leaking is leaking except when it's fashionable, just ask James Comey or Andrew McCabe SPITS

If leaking classified information is all right for an FBI director and his deputy, why could it end up getting Henry Kyle Frese up to 10 years in prison?

Frese, 31, is a former Defense Intelligence Agency employee pled guilty on Thursday "to charges related to his disclosure of classified national defense information (NDI) to two journalists in 2018 and 2019," according to a Department of Justice news release.

The press release said that Frese had transmitted classified information about defense capabilities to two journalists on dozens of occasions, in addition to passing information to an overseas consultant.
***

Public universities continue to be sewers. At least Thee Ohio State University kids are raising their own funds and not sucking off the taxpayer's teat.

The event's Twitter account posted last month that it expected to raise $3,000 for the week's events which concluded last Sunday, February 16. According to the school's student activities portal, student organizations can "apply for up to $2000 or $3000 in programming funds," but club president and founder Abby Rinderle informed The College Fix that the group was not using university funds to finance the project.

Rinderle said in email correspondence with The Fix that the school does not grant the highest level of funding to new organizations. "We actually are not eligible for $3,000 because we are a relatively new organization and you have to be established for a few years. We are eligible for $2,000, though we are not using any of those funds for Sex Week. We fundraise outside of Ohio State and partner with various Columbus organizations in order to make Sex Week happen," Rinderle claimed.
***

Women with large chests suffer from worse colds, study finds.

While women who have less than ample bosoms might wish they were a little more "blessed in the chest" as they say, those of us with larger cup sizes know that it's not all it's cracked up to be. Clothes don't fit right, our backs hurt, and there's literally no way a natural DD is ever going to be anywhere near perky. Now there's even worse news: having a larger chest also means suffering from worse colds!
Vicks VapoRub anyone?
***

Most excellent, a social worker who hates men.

***

Do we really only have 12 years to turn this ship around? Stupid and uninformed people do.

Global warming and additional CO2 are benefiting humankind today and will still be a net benefit for many years to come. Someday, if the worst climate change computer projections turn out to be true, there may be a net cost. To compute the cost of global warming we need to determine the net present value of the current and future benefits (negative costs) and the net present value of the possible future costs, after multiplying the possible future costs by the probability that they may occur. This calculation needs to be done at some chosen future date, the date should be far enough in the future that some positive costs could occur, but not so far in the future as to invalidate our climate and economic projections. Obviously, the longer in the future that we project the climate and its impacts, the less certain we are that they are valid. If the result is a negative cost number, then we have a net benefit to humankind and if positive we may have a problem if the cost is too high. Sounds simple enough, but the process is fraught with problems. In the words of IPCC:
***

The Perverse Panic over Plastic - The campaign against disposable bags and other products is harming the planet and the public.

Why do our political leaders want to take away our plastic bags and straws? This question is even more puzzling than a related one that I've been studying for decades: Why do they want us to recycle our garbage?

The two obsessions have some common roots, but the moral panic over plastic is especially perverse. The recycling movement had a superficial logic, at least at the outset. Municipal officials expected to save money by recycling trash instead of burying or burning it. Now that recycling has turned out to be ruinously expensive while achieving little or no environmental benefit, some local officials—the pragmatic ones, anyway—are once again sending trash straight to landfills and incinerators.

The plastic panic has never made any sense, and it's intensifying even as evidence mounts that it's not only a waste of money but also harmful to the environment, not to mention humans. It's been a movement in search of a rationale for half a century. During the 1970s, environmentalists like Barry Commoner wanted the government to restrict the use of plastic because it was made from petroleum, which we needed to hoard because we would soon run out of it. When the "energy crisis" proved a false alarm, environmentalists looked for new reasons to panic.
***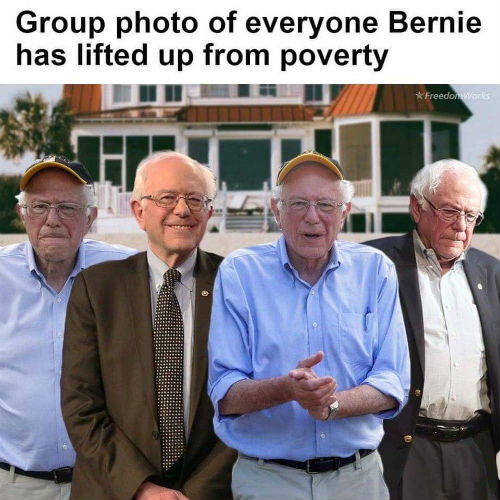 Imagine there's no bread
It's easy if you try
No tacos or hot sauce,
Nothing cold or fried,
Imagine all the people living in the gulags
Imagine there's no money
It isn't hard to do
Nothing to eat or drink
And no bacon too
Imagine all the people living short life spans ooooh
You may say I'm a commie
But I'm not the only one
And someday you will join us
Or we'll shoot you in the face
Imagine no possessions
Because all your stuff was redistributed
Lots of greed and hunger
A brotherhood of man
Imagine all the people sharing all your stuff, yeah
You may say I'm a commie
But I'm not the only one
Did you say you don't like that?
Then it's the gulag for you, son
The Babylon Bee
***
I realize this story is a bit off the beaten path but bear with me. Some legislators in California recently proposed a new bill that would specifically target the pornography industry in their state. But rather than trying to just stamp out porn, they are claiming that they want to protect women and cut down on human trafficking. (Both noble goals, to be sure.) But in order to do that, they want all of the adult film actors to be fingerprinted, go through a background check and complete regular training on a variety of safety-related subjects. The response from the Adult Performers Actors Guild was swift and decidedly negative. (NBC News)
***

Former Vermont governor, Howard Dean, the man dumber than dog shit.

Dog shit loser.
***

To those of you who live south of the Mason Dixon Line, you may or may not be interested. To those of us who live north of it, this is pretty darn cool.

***
He did maintain his right to remain silent.

GREENFIELD, WI — A 21-year-old Milwaukee man has been arrested and charged after Greenfield police say he held a bag containing 33 grams of cocaine in his mouth for several hours in an attempt to prevent police from finding the drugs.

Police said officers tried getting him to spit the bag out, tried the Heimlich maneuver, and eventually brought him to the hospital for X-rays before the bag suddenly appeared on the hospital room floor where he was being held.

According to Greenfield police, an officer on patrol at just after 11 p.m. on Feb. 11 near the 4600 block of S. 27th Street pulled over the driver of a blue BMW after the officer saw the BMW roll through a stop at a red light at W. Layton Ave.
The ONT Musical Interlude
On this day: 24 Feb 2010
Promotions company MCD launched a $2.3 million lawsuit against Prince for pulling out of a concert in Dublin, Ireland in June, 2008, just ten days before it was to take place. The singer blamed the William Morris Agency for booking the event without permission, but the agency said the star cancelled the gig and gave "no reason of substance" for deciding to pull out. via thisdayinmusic.com
&&&
On this day: 24 Feb 1969
The Jimi Hendrix Experience played their last ever-British performance when they appeared at the Royal Albert Hall. via thisdayinmusic.com
***

A funny thing happened at the ice arena. Tonight's Feel Good Story of The Day.

David Ayres, a 42 year-old zamboni driver, was called in as an emergency goaltender Saturday night after the starting goalie and backup were both unable to play due to injuries.

Ayres made 8 saves on 10 shots to help lift the Carolina Hurricanes over the Toronto Maple Leafs.
***

Tonight's ONT has been brought to you by Lust.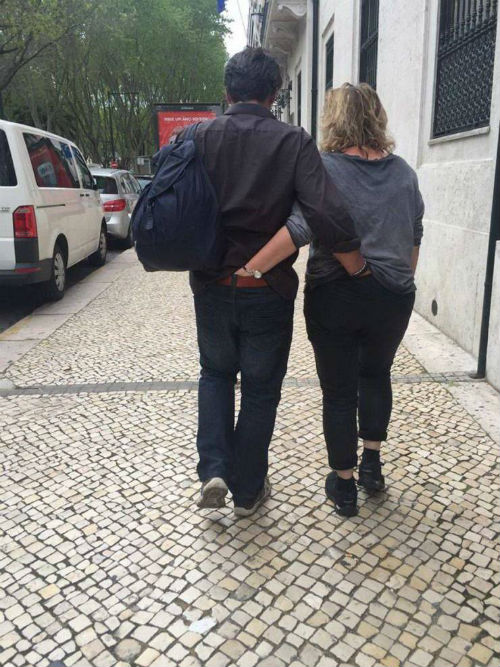 Notice: Posted with permission by the Ace Media Empire, AceCorp, LLC and the International Brotherhood of Cobs. As always it is easier to ask for forgiveness than for permission.


posted by Misanthropic Humanitarian at
09:55 PM
|
Access Comments