« Thread before the Gardening Thread July 27 [KT]
|
Main
|
Ace of Spades Pet Thread »
July 27, 2019
Saturday Gardening Thread: Invasions! [KT]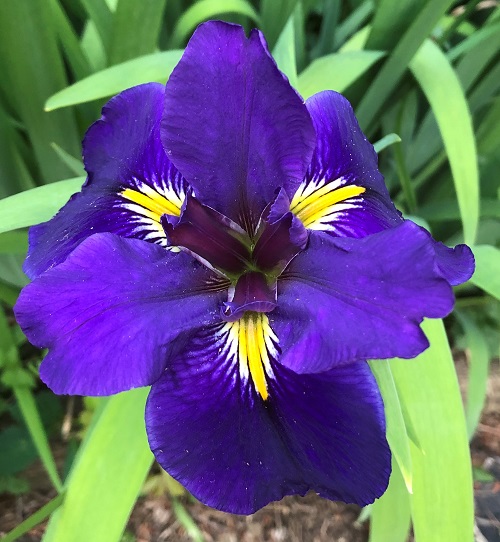 The lovely photo above is from Hrothgar.
Bulbs
We had a request a while ago for reminders on what to do if you want to divide and re-plant bulbs. If you had some bulbs like this in the spring and the leaves are dying back, mark where the bulbs are. If you are moving them, this will be critical, if not, you may still want to fertilize them or protect them from rodents, etc. I have to figure out who this photo was from. Was it you?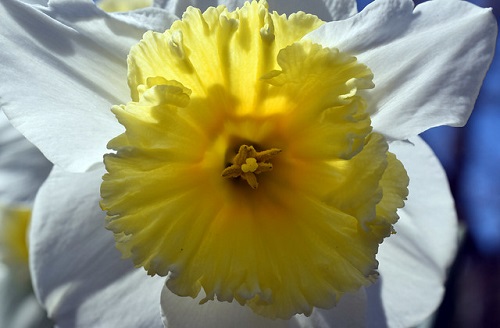 Update: This photo was from Crisis du Jour
Insect Invasions
We have been discussing a new invasive insect lately, the Spotted Lanternfly. And we have mentioned the differing patterns in where Japanese beetles have been showing up in gardens. This prompted some observations by MarkY, a Board Certified Master Arborist (former- I got pissed at the org.) and serious watcher of nature:
First, we saw the Emerald Ash Borer quarantined, the Gypsy Moth quarantined, along with others...

They don't work. They may slow the advance, but nothing will stop nature (see Michael Crichton).

We've been warned of Sudden Oak Death, Walnuts Thousand Cankers, you name it... when it gets here, we'll worry about it.

We live in a worldwide biome now. We noticed with the Emerald Ash Borer, when it came into the KC market, that it didn't come in at the airports, but rather at the small distribution outlets that brought products in on pallets. Urban and suburban strip offices... small time (widely distributed) not concentrated. Shut down commerce, maybe you slow it.
I heard a story by a beekeeper that has what I believe is the proper attitude in this new environment. He told us that Australia, when the Varroa mite hit, got very aggressive in treating hives, trying to breed resistant strains (hygienic bee strains), trying every new chemical treatment... and they are still struggling with them today.

New Zealand, on the other hand, took their lumps, lost their hives, and went on. Most newsletters from beekeeping clubs in New Zealand now don't even discuss the mite. They let nature take care of it. The bees survived, and are now stronger.

This, I think, will be the ultimate lesson from the worldwide biome. Some things will survive, others will go the way of the Dodo bird.

I believe there is very little that we, as gardeners, can do to change that.
The farmers in the KC area have been battling the Japanese beetle for 25 years (primarily soybeans). It wasn't until the last 2 or 3 years that they began to creep into the suburban landscape enough to warrant any controls. Last year, they devastated the urban area right around the downtown airport.

Will they be even worse this year? Will they require treatments annually to salvage some preferred species? (The littleleaf linden in the #1 target here). Time will tell. But what we, as humans do, will not alter the outcome.
Nice to hear from an expert in The Horde.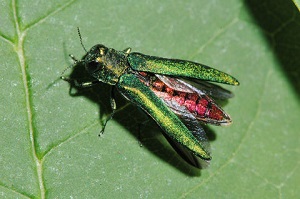 Emerald Ash Borer
Hank Curmudgeon sent in a piece dashing the hopes that last winter's Polar Vortex would keep the Emerald Ash Borer out of Wisconsin.
Not all insect invasions are by foreign insects. We noted billions of Painted Lady Butterflies this year in California. They showed up on radar. Then Hank Curmudgeon sent in a piece on ladybugs that were seen on radar. Probably to eat Painted Lady caterpillars.
Meteorologist Joe Dandrea says the array of bugs appeared to be about 80 miles (129 kilometers) wide as it flew over San Diego Tuesday.

But Dandrea tells the Los Angeles Times that the ladybugs are actually spread throughout the sky, flying at between 5,000 and 9,000 feet (1,525 and 2,745 meters), with the most concentrated group about 10 miles (16 kilometers) wide.
Hank:
Imagine what their tiny little air traffic control system must look like!
Hank then sent in a similar piece on Mayflies in Ohio. Seen on radar over Lake Erie and elsewhere.
Time to go fishing?
And now:
Grasshoppers invade Vegas
This is a topic made for Las Vegas. There have been discussions of Area 51 and Disney insect villains coming back to life. And of course, those old nuclear tests could have had an effect.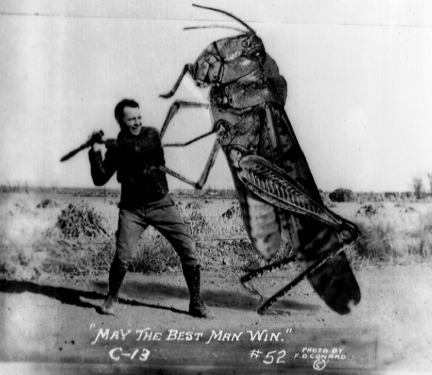 These are not big, biblical type locusts. They are little pale grasshoppers. But there sure are a lot of them. The local Trauma Intervention Program has not received any calls for help yet, but has tips: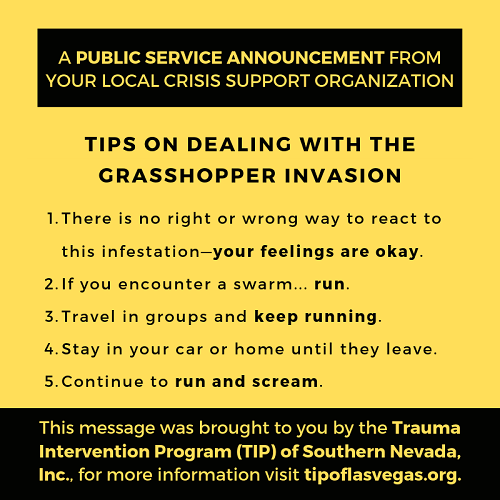 Here is the real, boring scoop: Why are grasshoppers invading Las Vegas?
Nevada's state entomologist held an impromptu press conference on Thursday to set the record straight.

"The grasshopper that just came in the last couple days to Las Vegas is the pallid-winged grasshopper," said Jeff Knight, the state entomologist with the Nevada Department of Agriculture.
Knight says the grasshoppers are not new. He remembers swarms flying this far north several times since the 1960's.
"The ones that started down probably in Laughlin or southern Nevada, or even Arizona, are the ones that are moving up to central Nevada. So a couple hundred miles," said Knight.
When these desert dwellers migrate north, Knight says it's usually after a wetter-than-average winter or spring.
Pest control guy:
"They are plant feeders so they are notoriously known for wiping out crops. They can destroy gardens, plants, vegetation," said English.

He adds that grasshoppers are ground dwelling insects but can jump and fly great lengths, which is why he believes a barrier is your best option to protect your plants.

"The best course of action would be to find some type of cage or netting that will actually secure that area so they can't get in, invade, and destroy those things you've been growing," said English.
Paper bags may help with some fruit. This brings us to:
The Edible Garden
My computer quit editing at a bad time, so I may be adding some additional photos.
From Cumberland Astro
I planted two bare-root dwarf apple trees in Spring 2017, so this is their 3rd year. I had a nice little crop of apples this year but in the past few weeks my trees have been stripped of all but three apples. Although I've seen some broken branches from whoever is stealing my apples, I've never actually seen the apple rustler in action. The woods are full of all kinds of creatures, but it may simply be the squirrels or the chipmunks that are all over the place.

Does anyone have any idea how I can protect my apple crop next year? I'm
also expecting my dwarf pear trees to start producing in the next year
or two. I'd like to protect them too.
April: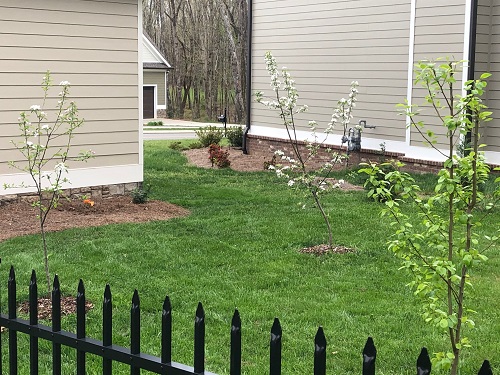 June: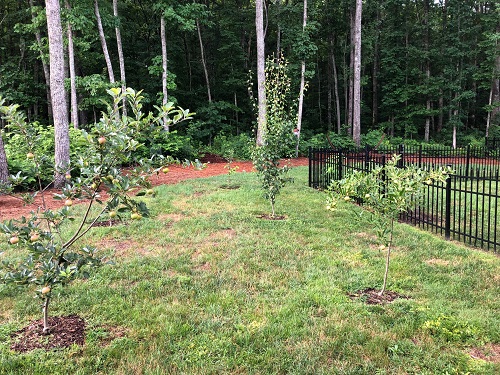 July: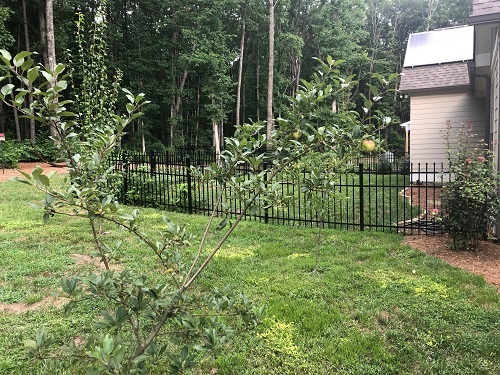 40 miles north has sent in photos of his protections for grapes. Maybe I can get to them next week. Any other ideas for Cumberland Astro?
S. Lynn is growing a new pepper:
First time for me growing a tequila bell pepper. It's a pretty purple but I don't know where they came up with the name.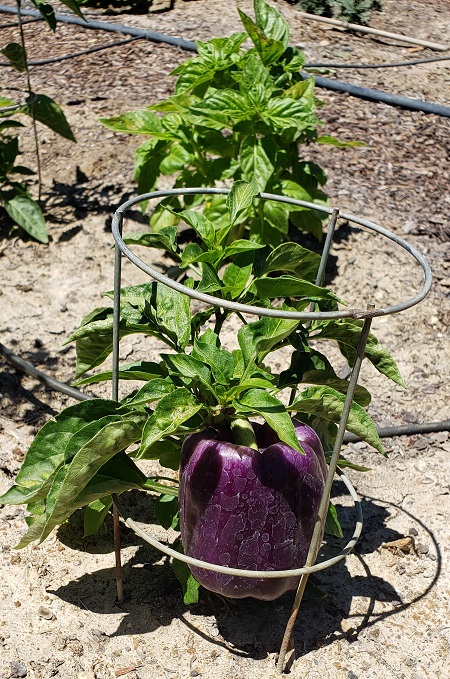 Interesting color.
Kindletot is doing a Three Sisters garden. Here are some three sisters garden plans for efficiency from Hank Curmudgeon.
Nice tips.
Gardens of The Horde
More from Lurker Lou in Fairbanks:
Showing how "giant" are the delphs. I am 5' 4" for reference.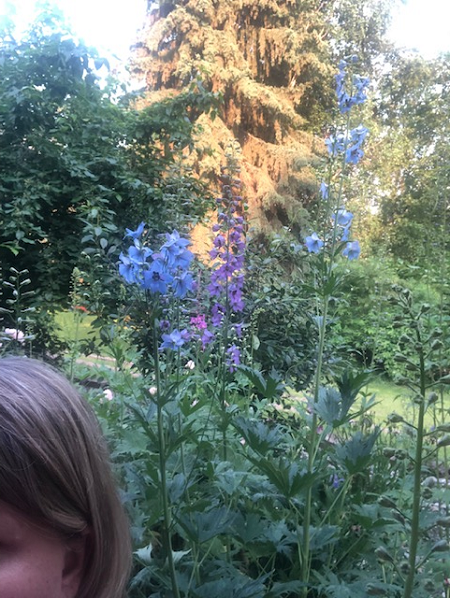 Here is a great stand of giant delphs about to bust. They have since then. Offering to show you how tall they can grow up here with 22 hours daylight. For reference, the top of the trellis is about six feet. So these are maybe 10 feet? Also an invasive wild raspberry has ingratiated itself in that bed so the war must begin.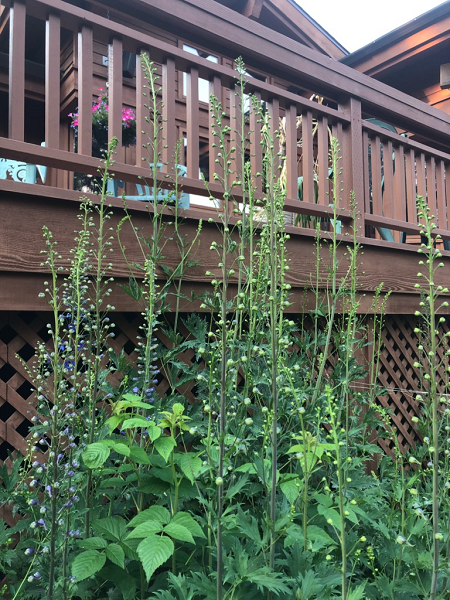 A daylily lurker from Admirale's Mate: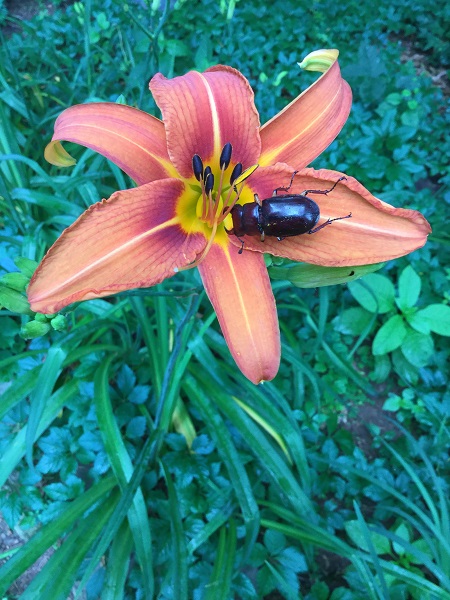 That thing has some jaws.
If you would like to send information and/or photos for the Saturday Gardening Thread, the address is:
ktinthegarden
at g mail dot com
Include your nic unless you want to remain a lurker.

posted by Open Blogger at
01:27 PM
|
Access Comments