« Saturday Gardening Thread: Invasions! [KT]
|
Main
|
Saturday Afternoon Chess Thread 07-27-2019 »
July 27, 2019
Ace of Spades Pet Thread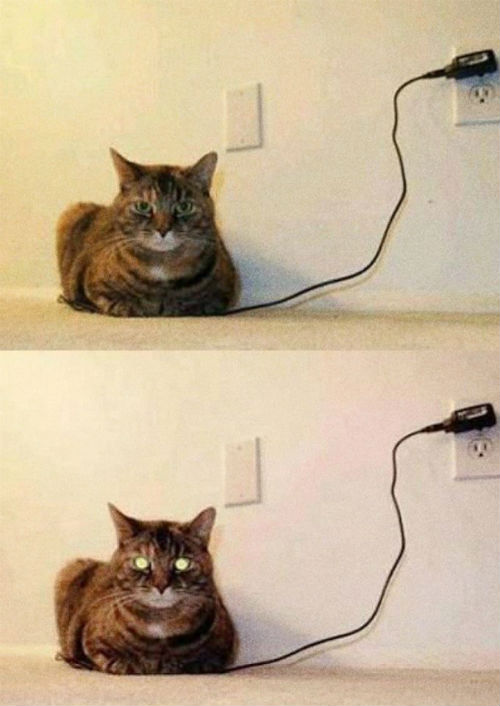 ***

Good afternoon and welcome to the almost world famous Ace of Spades Pet Thread. If you are a regular you know what to do. If you're new just kick back and relax and enjoy the world of pets.
***
***

Man and his best friend reunite after 3 years.
***
From our pal Hank Curmudgeon, Japan's first cat cafe on a moving train.
***
Butchers for cats, who knew? H/T Hank Curmudgeon
***
Meet The PetMorons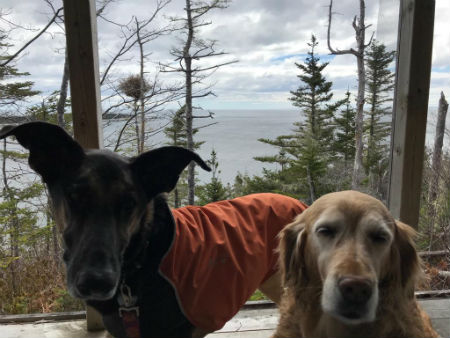 Mis Hum,

Greetings once again.

So - Good Old Publius here. Not sure if a lot of people noticed - but I was not posting on the site for several weeks there from late May into mid June. That was because Mater Redux passed away after a brief, but brave, fight against recently diagnosed colon cancer. I know you posted a picture a while back of her favorite two dogs (and the last dogs she had before she passed -They still have Pater Redux to care for them - but it is not the same for them at all - or any of us). However, I wonder if you would post this picture of them, in her memory. For a true patriot, an artist, a musician and a healthcare professional - and a great mom.

Again, the one dog is Molly - she is a golden retriever. The other dog is a greyhound/saluki/German shepherd mix (!) and her name is "Turnpike Sally" because she was found wandering around the NJ Turnpike. Both sweet, sweet dogs who miss their mistress terribly, as do I. They are pictured, here, at the bluff side cabin, at my parent's place in Nova Scotia, Canada

Thanks for the Pet Thread (and the site as a whole). You and all the horde don't know how much you mean to me and how you all kept me going for those too-long weeks. Even though I was not posting I was lurking, and it meant the world.

Pax Ex.

Publius Redux
Of course I will post this photo. So sorry to hear of Mater Redux's passing. Great looking dogs and a wonderful scenic location. Thanks for sharing.
***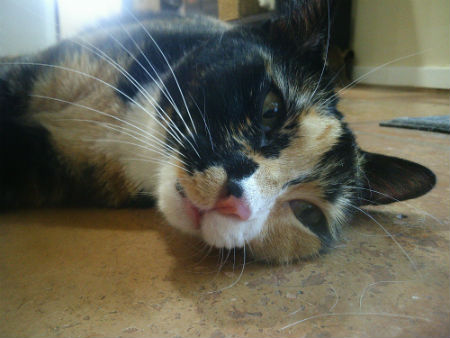 Hey Mis Hum,
You had featured our lovely tortoiseshell Katie on her passing a couple of months back. Well we were used to two dogs and two cats so the balance seemed off in the house and we had room for another rescue so why not. I was determined to get a kitten or one not more than a year old, we went to the PetSmart which was having its National Adoption Weekend with one of our local rescues. Not a single kitten left, and only 1 one year old in the bunch. The one year old was alright but I looked to the right of her and there was a three year old Calico in her cage who had been there for over six months in the little glass box and she spoke to us. She was scared and withdrawn but she was also a fighter. She ruined my husbands shirt that day climbing him. We hoped she would fit in but even if she just wanted to "be alone" we were determined to give her a good home. She loved our dogs immediately, and wants to be fast friends with our other cat who is slowly warming up to the interloper. She has gone through a number of names since we got her but we have settled on Minky, and Minky has a lot of moxie. She is learning to enjoy cuddles, and being a lap cat. Her favorite pastime is watching the birds, sometimes leaping up three feet in the air to try to "catch" them on the other side of the glass, and molesting her dad's flip-flops. We aren't sure if she loves them or they have just overwhelmed her but you can often find her passed out on them. She is making herself at home and has gained at least a pound if not two in the short time she has been with us. We look forward to finding out all the strange and delightful things about her over the years. -Wee Kreek Farm Girl
Hey W.K. Farm Girl, good to hear from you. Congrats on the new addition. Cute looking cat. You folks have big hearts. Good luck with with her adoption.
***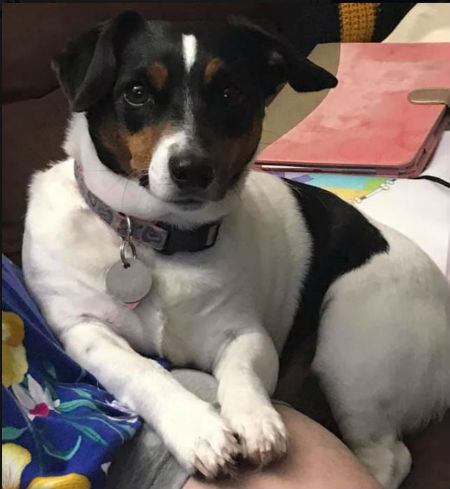 This is Missy (nickname MooMoo - from telling her 'Don't have a cow!") our 5 year old Jack Russel. She's become the defacto house security and med-tech, due to my heart issue several years back - its amazing how perceptive they can be, and know when something is not right.
Very playful, extremely smart (all the literature on JR's say they are hyper, high energy, and very smart - they understate by a factor of 5), and loves her cheeseburgers, car rides, and walkies. -Jeff
So just how did you get Missy to sit still? I've known a few Jack Russells over the years and they are lets say "energetic". She's a classy looking girl. It sounds as if her heart issue has been resolved. We appreciate your submission today. Thanks.
***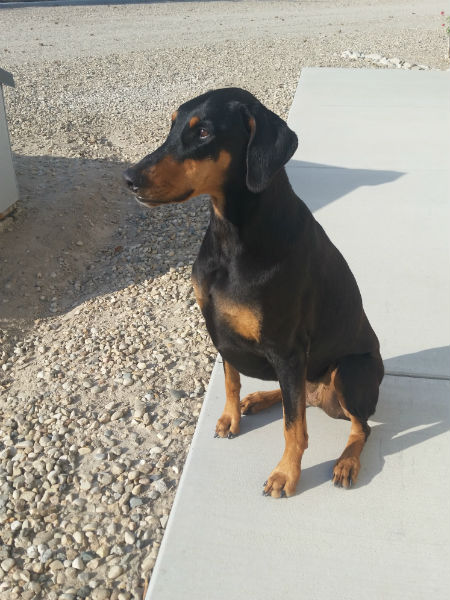 Geddy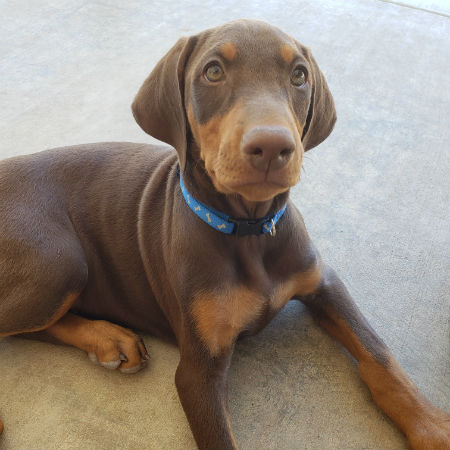 Bailey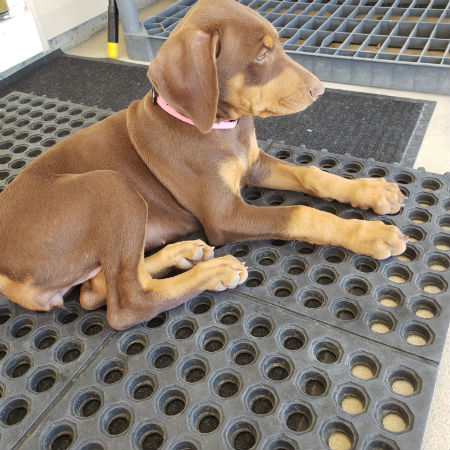 Charlie
My 7 year old doberman, Geddy. She was lonely after we lost our 8 year old dobie, Mina, to DCM-sudden heart attack last year. So we found two 7 week old sisters. I know littermates are a challenge to raise but we're ready for the challenge.


Pics of puppies follow in 2 emails cuz my phone doesnt like to send but 1 pic at a time.

S.Lynn
Idaho
Two sibs? Oh you are a brave Moron. How's is training going? Do they play off one another and ignore you? Handsome critters! Thanks for sharing.
***

Great looking pets. Again! Thanks Horde.
If you would like to share your pet's photo and story or some other interesting story you can contact us at petmorons at gmail dot com.
Have a great week!!


posted by Misanthropic Humanitarian at
03:00 PM
|
Access Comments