« Sources: Police Suspect Jussie Smollet Staged The Attack With His Friends Because His Character Was Being Written Off His Show "Empire"
|
Main
|
The Morning Report - 2/15/19 »
February 14, 2019
Tonight's ONT is Under the Weather
Well, I am, anyway, somewhere between a sinus cold and the flu.
Some people are surprised that I made homemade soup when I'm sick, but it wasn't really that much work. Not to step on CBD's food thread toes, but I just used a pressure cooker (Like an Instant Pot, but not that brand). I had a chicken carcass left over from last night's dinner, threw it in the cooker with carrots, celery, onions celery and parsley, filled it with water, cooked it for an hour and Bang! Stock. Strained it, picked the chicken, added fresh carrots and onion along with spices, simmered for an hour, tossed in the noodles and Bob's your uncle. Seriously, it took maybe 15 minutes total of work, mostly just chopping veggies. I was talking to CBD about pressure cookers at the NoVa MoMe last week. I love mine, use it all the time. Anyone else out there use one?
If Normal Rockwell Made Videos*
*I didn't come up with that, credit to @kthnry on Twitter for that one

Cat's in the Cradle. And the Laundry Room, and the Abandoned House...
California man finds huge mountain lion hiding behind washing machine
Tiger found by pot smoker in abandoned Houston home
An anonymous tipster reported seeing the animal about a week ago, according to BARC. The tipster said they were at the house to smoke marijuana and thought they were hallucinating when they first saw the tiger, according to police.
Hallucinating a tiger? Geeze, just how strong is pot these days? Turns out, very. Back in that day pot was about 2% THC. Now it's about 20-25%. This may not be as benign a drug as its proponents claim. Marijuana, Mental Illness, and Violence
Feel Good Story
I can't link this because he took it down (no idea why, but I'd guess that maybe he was embarrassed by the attention), but a mechanic from Kentucky posted a story earlier this week on Twitter that made a lot of people smile. Seems a struggling single mother brought her car into his shop for work. She was quite proud that she had saved up $600 over 8 months to get repairs done, and burst into tears when he told her that it was totally unsafe and would need $4000 worth of repairs. She told him to fix what she had brought it in for and that she would "just park it" until she could save up to have all the work done. He told her that he would have to "special order" a tire, she could pick it up Thursday. He used the time to do all of the work so that the car was "100% safe and reliable". "My shop, my rules" he said. I'm not going to post his Twitter handle because he deleted the tweets, but I'm sure everybody here will join me in saying "Well done, sir. Well done."

Out for a Ride
"Where ya been Sven?"
"Out. Riding my bike"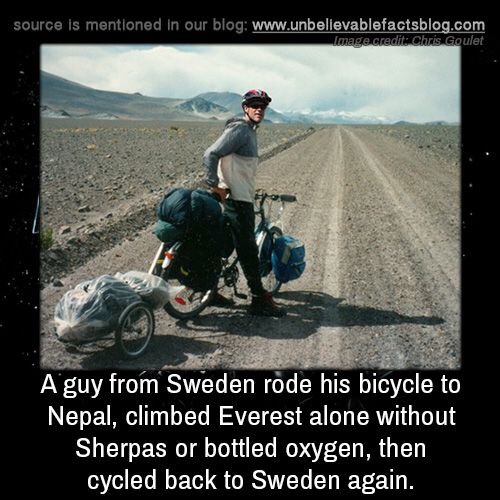 Pulling No Punches
Interview with Mallory Millett, whose sister Kate was one of the driving forces behind first-wave feminism, and she is absolutely brutal in her assessment of the movement and her sister. It's a stinging indictment of "progressivism" and a full throated defense of traditional Western values.
I would say that raising several ill-prepared fatherless generations of slackers, meth and opioid users, porn dogs, disheveled rockers, and illiterates speaks poorly of any degree of empowerment in parenting. Most parenting is done by absent single women since two-thirds of mothers are raising their youngsters outside of marriage. So, we have the filthy clothes, ten o'clock shadows on guys, shocking grammar, plethora of tattoos, sullen misfits in torn filthy clothing listening to violent hate-filled so-called music; entitled attitudes and non-existent manners say it all. Empowerment? Why, the facts scream that feminists are two generations of the worst-ever educators of America's children. In what manner does this speak of empowerment? Woman, by your fruits are you known! And those fruits didn't come out of your briefcases.
She also has as a theme something that I've believed for a long time: Under traditional Western mores, women are the superior sex.
When women ran society, power emanated from the home. Men labored to keep their families sheltered, warm, clad and fed while women mostly stayed in the home to run the children and the community. Mother oversaw the household and carefully watched the children's behavior. Most of the neighborhood women knew each other and had informal meetings in their living rooms and kitchens, called "coffee klatches."

It was here that the community developed ground rules on how to manage children and husbands. Any mother was free to chastise anyone else's child should they misbehave. It was pretty unheard of for someone to say, "How dare you correct my child!" They would agree amongst themselves what was desired behavior. Good manners were required and trained. Neighbors backed each other up. It was expected.

The essential rules that Moms formed in their infants and homes radiated outwardly into streets, schools, offices, boardrooms, departments, factories and agencies to form the framework of Western ethics. The communities, churches and schools all echoed the same values because most people went to Church or Temple and so, the foundation of our mores being Judeo/Christian, Mom's rules were designed by the Ten Commandments. Many towns didn't lock their doors, even at night.

So, after fifty years of the almighty "consciousness-raising" experiment to empower women, and during the recent Harvey Weinstein [sexual assaults] scandal, what we are hearing from the little girlish voices of the victims is, "I froze, I was paralyzed. I gave in because I didn't know what to do. I was terrified!" Hey, that's some weird kind of empowerment. When I was a girl we did what our moms instructed: we yelled "NO," slapped his face, and left the room or called a cop.


Feminists love to quote Ephesians 5 22-24 as proof of the "oppressive" nature of Christianity:
22 Wives, obey your husbands as you obey the Lord. 23 The husband is the head of the wife, just as Christ is the head of the church people. The church is his body and he saved it. 24 Wives should obey their husbands in everything, just as the church people obey Christ.

I notice, however, that they never quote the companion verse 25:
25 Husbands, love your wives, just as Christ loved the church people. He gave his life for the church.
So if women are expected to obey their husbands, but husbands are expected to die for their wives....tell me, which is the more important sex in that situation?
Anyhow, read the whole thing, it's wicked good.

Life
When I was born my parents were told I was 'not viable.' Here's what's happened
The doctors asked his parents if they should just "let him go". They decided that going was an excellent idea, and 35 years later he still is.
Tonight's ONT brought to you by Chinese food: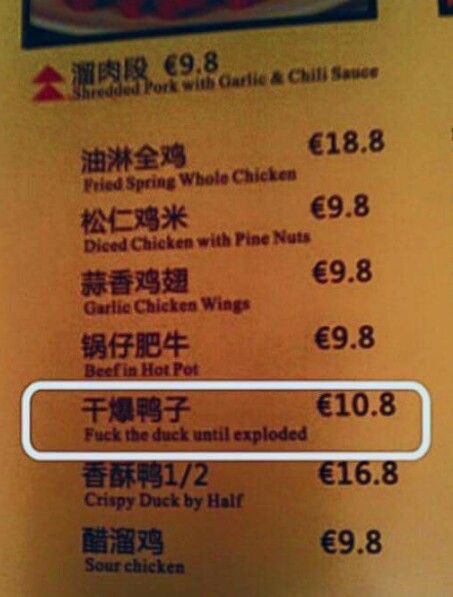 The Yahoo Group wants lasagna.


posted by WeirdDave at
09:27 PM
|
Access Comments