« Thread before the Gardening Thread, November 3 [KT]
|
Main
|
Ace of Spades Pet Thread »
November 03, 2018
Saturday Gardening Thread, Post-Halloween [KT]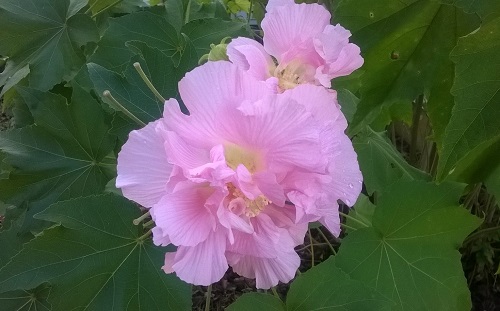 The beautiful photo above is from the commenter sometimes known as freaked:
Here's a pic of a Confederate Rose bloom on a bush we have in our yard. This bush grew from some seeds we got from one that used to be in my Grandma's yard. Every year it grows up to about 14 feet high and by this time of year is covered in pink blooms like this one. They always remind me of my Grandma and her pink and pastel track suits so I call it Grandma's Rose bush, even though it's technically a Hibiscus.

This bush is on the NW corner of our house and thrives in the direct Georgia sunlight, even when it's 100 degrees out. When it's done blooming it goes dormant and we cut it off near the ground.
A lovely thing.
Wild Things and Wild Places
I have taken the liberty of cropping a couple of My Sharia Moor's photos so we could get a good look at their subject:
My fave pics of the summer, taken in Crystal Lake, IL on July 30 of this year on my iPhone...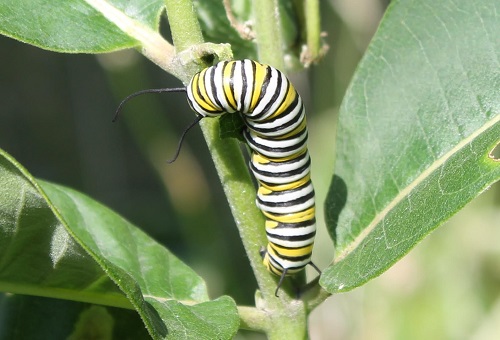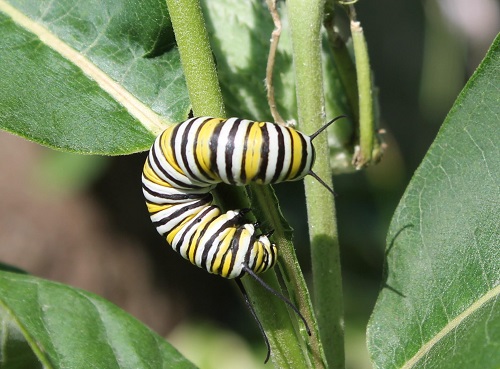 Those are great photos. Hard to imagine those little critters becoming butterflies.
Imagine having a wild place like this near you. Like Concrete Girl does:
Here's a video I took June 1st, that is within walking distance from my ranch. Keep up the great work, and thanks!
Thanks for sending this, Concrete Girl. Takes me away . . . .
The Edible Garden
First photos from Gordon's earlier visit to the Farmers Market:
Those ugly strawberries I told you about?This year I remembered to toss the trimmings into my patch. We shall see what comes up.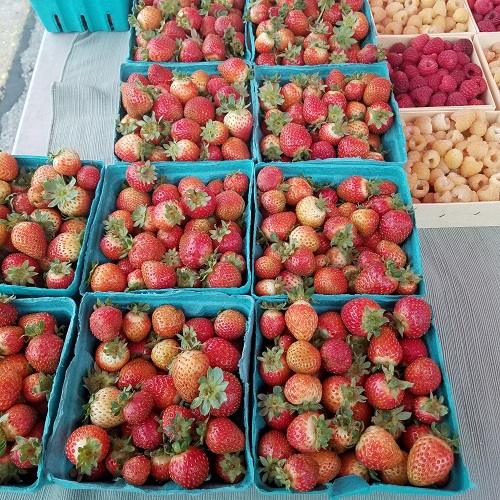 Strawberry, strawberry rhubarb, rhubarb strawberry.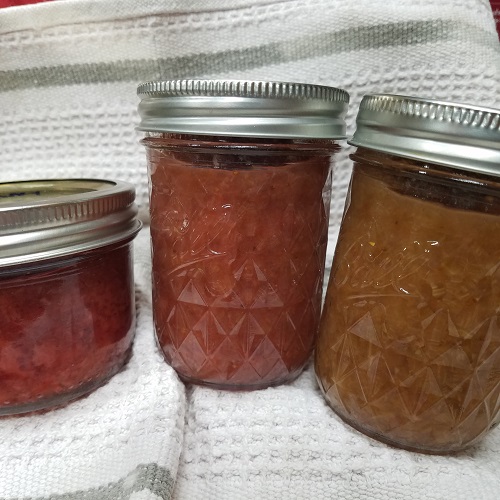 Gardens of The Horde
From Martell:
Not much of a green thumb myself. Silly me I decided to try growing orchids two years ago. This is a plant that I've been caring for for two years without a single bloom. Finally, it bloomed this month. First one beautiful flower popped out. Know we have three.

This is a type of exotic orchid known as BLC Hawaii Star. Stunning.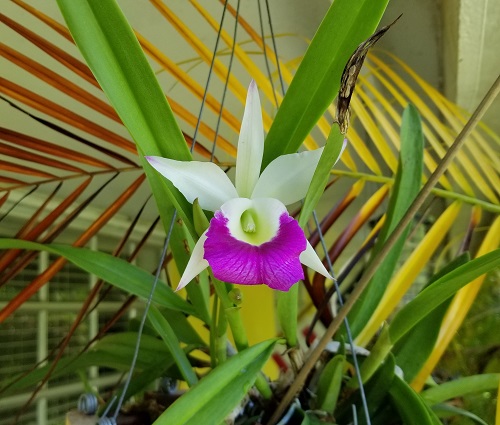 Here is another one of my 'exotic' orchids now in bloom as of 10/27/18. We are in South Florida.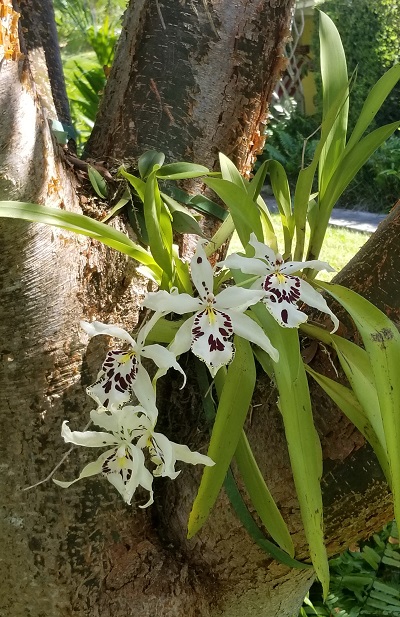 Beautiful.
If you would like to send information and/or photos for the Saturday Gardening Thread, the address is:
ktinthegarden
at g mail dot com
Include your nic unless you just want to be a lurker.

posted by Open Blogger at
12:58 PM
|
Access Comments