« MeAgain's Ratings the Lowest for NBC's Today in a Decade
|
Main
|
The Morning Report 12/7/17 »
December 06, 2017
Wednesday Overnight Open Thread (12/6/17)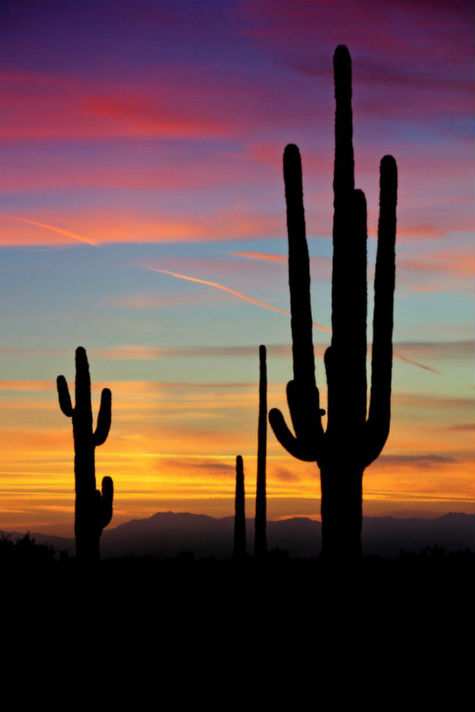 (That looks pretty good about now.)
***
Quotes of The Day

Quote I

"25 percent or more of American land, of America, is controlled by the federal government – by the federal government – and it's inching closer and closer to 30 percent. This is how presidents try to make a, in part, a legacy for themselves. It's an enormous amount of land. You look at some of these states out west – Nevada, New Mexico, Arizona – you know, you're talking over 50 percent of the land mass, over 50 percent. That's truly crazy – absolutely crazy." Mark Levin

Quote II

No drug, not even alcohol, causes the fundamental ills of society. If we're looking for the source of our troubles, we shouldn't test people for drugs, we should test them for stupidity, ignorance, greed and love of power. P.J. O'Rourke
Quote III

"Have you ever noticed how 'What the hell' is always the right decision to make?" Terry Johnson
*****

If I had the keys to the Rant Thread, this story would be first and foremost. Wisconsin citizens learn what it is like to live under an unchecked police state. How do you say Stasi in Sconie?
It's a long link, it's the complete WI DOJ Report. If you have time Read pages 77-86. It is frightening.
MADISON — The Wisconsin Department of Justice is not recommended the filing of any criminal charges following its investigation of a leak of information collected during a now-closed secret investigation into Gov. Scott Walker's campaign.
The Justice Department, led by Attorney General Brad Schimel, released results of its investigation Wednesday. Earlier this year, material from the investigation known as John Doe II appeared in The Guardian, a British publication. The reason for no criminal charges? The computers are missing.

The weaponization of a government agency against its citizens.
*****
Germany continues to be a mess. Pilots refuse to transport deported aliens.

Two years after German chancellor Angela Merkel opened up her nation's doors to refugees, mostly Syrians coming in through the Balkan route, the far right appears to be rising in Germany, and Angela Merkel's hold on the country seems to be slipping. But the country is not ready to turn its back on refugees just yet.

Through 2017, according to Deutsche Welle, German pilots refused to fly 222 chartered flights to repatriate Afghan asylum seekers rejected by German. Their refusal followed a controversial designation of Afghanistan as a "safe country of origin" (pdf), making asylum seekers lose their entitlement to be granted refuge outside the country. About 85 of the stopped flights were operated by Lufthansa or Eurowings. The majority of flights (140) were to take off from Frankfurt, the country's main airport, and 40 others from Dusseldorf, where the #WelcomeUnited campaign, a protest against deportation of asylum applicants, routinely stages protests.
Workplace nullification. This will end well. If they truly believed in their cause they would resign.
*****

This story may be NSFW.
Do you like drinking coffee at Hillbilly Hotties in Everett, WA? The baristas still can dress scantily.

On Monday, U.S. District Court Judge Marsha Pechman ruled in favor of seven baristas, who, along with the owner of a chain of coffee stands called "Hillbilly Hotties," had sued the city for enforcing ordinances that prohibit employees from being nearly naked on the job.

Pechman extended an injunction that blocks the ordinances while the baristas' case moves through court, allowing for the bikini-clad businesses to continue operations as usual.
*****
The ONT has pretty much left the Muller/Russia Collusion story alone. Ace has been on it like a dog on a bone.
I will be the first to admit, I thought Jeff Sessions would be a good A.G. when nameed to that position.I was wrong. And he has to go.

Americans are calling on the leaders of the US to clean up the FBI and DOJ. President Trump is meeting all his promises but his Attorney General Jeff Sessions is too weak to address the seriousness of this issue. He recused himself and is to blame for the Mueller investigation. He is either part of the deep state or incompetent, and both are reasons to remove him.

Sessions' DOJ is corrupt. Every request for information related to the deep state is delayed or not provided. Criminals are running the FBI, DOJ and Mueller investigation. Congress to date has done little to nothing to address this problem. Speaker Ryan appears appalled by the presence of President Trump and his lack of actions or ability to address the corruption in the federal government make him an accomplice to the deep state's destruction of American. Senate Leader McConnell is just as bad.
The WSJ, no cheerleader of President Trump has a problem with Robert Mueller.

So what the hell has Deputy Dawg been doing in office?
*****

Fat, drunk & lazy is no way to go through life. Pizza Hut to start delivering beer and/or wine with your pizza.

Pizza Hut customers can now get cold beer delivered alongside their food order. The Yum Brands company started Tuesday testing beer delivery in Phoenix.

The company told Fortune it plans to expand that into wine delivery—single servings and full bottles—in January. The beer and wine will be delivered in a custom cooler to ensure those six packs are ready to drink.

While beer and wine delivery pilot is beginning with just one downtown Phoenix location. But it has aspirations to expand quickly to other markets
*****
New Brighton, Minnesota. The City that Works for You

New Brighton, Minnesota is a community of 22,000+ residents located roughly 10 minutes North of the Twin Cities. New Brighton prides itself in its excellent schools, numerous lakes, parks and recreational facilities, beautiful housing, progressive business community, and countless clubs and organizations.

New Brighton's greatest asset, however, is its people. Residents of New Brighton are warm and hospitable (with many actively involved in their community), making it a great place to live, work and play. New Brighton, MN

Well, the City may work for you but.......The Mayor is a Moon Bat.
I wouldn't want her working for me in the private sector I sure as hell wouldn't want her being my mayor.
But then again Quote of The Day IV
Democracy is the theory that the common people know what they want, and deserve to get it good and hard. H.L. Mencken
*****
The ONT Musical Interlude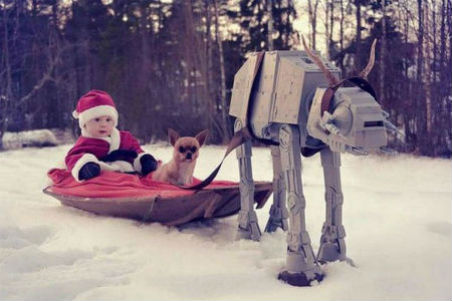 ***
***
*****
So are you planning on moving? What are the reasons behind your move?
1) Climate?
2) Taxes & Regulations?
3) Family?
4) Zombie apocalypse survival?

America's top cities are not terrific places to be during a nuclear attack—many of them are likely to be on the first-strike target list, especially hubs for government, finance, or corporate infrastructure, or cities that just may be internationally famous (for symbolic value). Military bases are also a great big bullseye. But hold on: The federal government also considers things like airfields, ports, refineries, and energy centers to be targets.

"There is no safe place. There are only safer places," says Robert Vicino, CEO and founder of the Vivos Group, a group that sells bunkers throughout the world.
Yes, survive the Zombie apocalypse. h/t Hank Curmudgeon
*****
So the progressive "Green Movement" has issues. Garbage piles up in front of "Green" school.

A trashy situation on Staten Island: Some residents are complaining about too much garbage being left outside the city's first green public school. NY1's Talia Kaplan filed the following report.

"I would describe this as disgusting. We have to look at this every day."

Peter Wright is fed up. His home looks out at P.S. 62, which routinely leaves huge piles of trash at the curb for the city's sanitation department to collect.

"Normally, there is about 40-50 bags per day out here," the Rossville resident said.
*****
Two wrongs do not equal a right. Or the latest scheme for universal income.

Robots are going to take your job and there's nothing you can do about it. You need look no further than the trucking industry to find the writing on the wall, but what do we do when robots are better at the jobs we need? One solution is to give them the work and us the paychecks.

A universal basic income (UBI), wherein government provides a monthly stipend so citizens can afford a home and basic necessities, is something experts believe would directly address the issue of unemployment and poverty, and possibly even eliminate hundreds of other welfare programs. It may also be the only real solution to the impending automation bonanza.

The cliche, "Think outside of the box" really applies here. Jeez, man has never been through an industrial revolution or any other period in time where scientific advancements were made.
*****
So when you have a pimple to pop, leave the woodworking equipment alone. Genius Award Winner.
*****

One person can change the lives of thousands. Tonight's Feel Good Story of The Day.
*****
Tonight's ONT has been brought to you by The Bottle.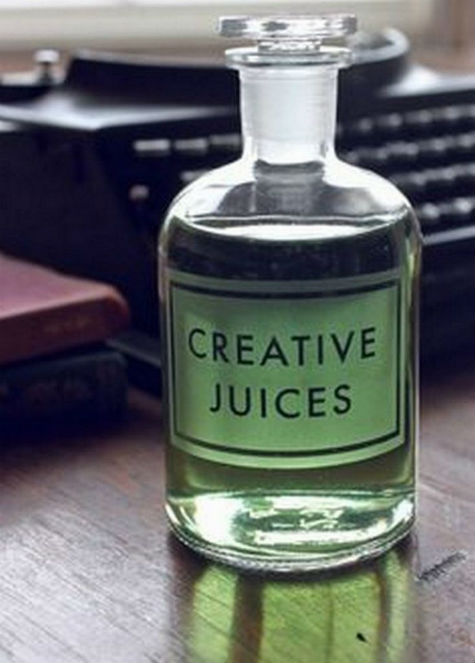 Notice: Posted with permission by AceCorp, LLC. All sales final.

posted by Misanthropic Humanitarian at
10:06 PM
|
Access Comments