« More Fake News From ABC 'This Week' Fill in Shorty, Martha Raddatz: 'The Military Standing Behind Him Were Probably Cringing' While Standing Behind The President, Not Cringing (MJ)
|
Main
|
The Morning Report 10/10/17 »
October 09, 2017
Monday Overnight Open Thread (10/9/17)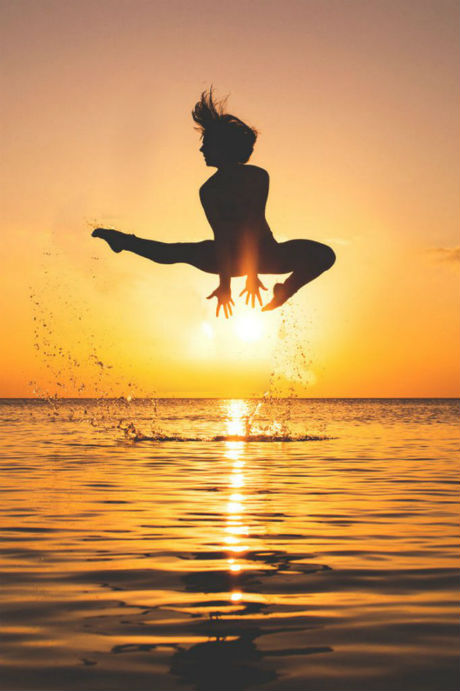 (Woot-Woot!! It's time for The ONT)
*****
Quotes of The Day
Quote I

Personally I'm always ready to learn, although I do not always like being taught. Winston Churchill
Quote II

One should respect public opinion insofar as is necessary to avoid starvation and keep out of prison, but anything that goes beyond this is voluntary submission to an unnecessary tyranny. Bertrand Russell
Quote III

The first lesson of economics is scarcity: there is never enough of anything to fully satisfy all those who want it. The first lesson of politics is to disregard the first lesson of economics. Thomas Sowell
*****

To our friends to the north of us. Happy Thanksgiving! Eh!

*****
Attempting to avoid the FBI? A little humor did the trick in the Summer of 1966.

Fleeing marijuana possession charges, Ken Kesey successfully hid from the FBI … in Marijuana City, Mexico
During the beatnik author's eight months on the lamb, everyone knew where to find the "fun-loving fugitive," except the Bureau

An FBI file released to Conor Skelding documents how the Bureau spent the summer of 1966 playing cat-and-mouse with Ken Kesey, best-selling author and beatnik icon, after he fled the country to avoid prosecution for two charges of marijuana possession.
*****
Free will. What won't it allow "us" to do? Some people are just f*cking nuts including Martina Big.

A white glamour model who spent £50,000 on surgery and now identifies as black returned to ITV daytime show This Morning to reveal that she is going to Africa to 'learn to be black'.
Former air hostess Martina Big, who claims she is 28 and a size 6, has boosted her breasts to a size 32S. She claims it has taken just three tanning injections and her own powerful 50-tube sunbed has achieved her 'dark, crispy brown' complexion.
The German tanning addict, who claims her breasts are 'Europe's biggest', was confronted by Phillip Schofield and Holly Willoughby, who spoke to her via live link from America, about how she was offending ethnic minorities with her controversial looks.
*****
As Halloween approaches and you get ready for those little bastards Trick or Treaters; do you know what their favorite candy is? Top Halloween candy by state.
Some are just head scratchers.
*****
Chelsea Clinton has never been accused of being a rocket scientist. Chelsea steps into it with the Harvey Weinstein scandal.

Ironically, Legum used the story as a political narrative to complain about it being used as a political narrative, determining that the "core issue here is not Weinstein's political donations" — of which at least $33,500 flowed to Chelsea's mother — but the powerful in Hollywood who remained silent and the "far right" not acknowledging sexual harassment as a problem.
*****
Hollywood. Hollywood, America's conscience. Or something.

I am one conservative who is thankful for Hollywood's collective inability not to say stupid things because I'm a columnist and these idiots are the gift that keeps on giving. Tired of writing about failing, fussy Fredocons and goose-stepping libs with a beef against the Bill of Rights? Well, like clockwork some genius will take to Twitter leveraging his GED and his supporting role as the sassy sidekick in a CW teen vampire dramedy to offer his super-insightful political/cultural insights to us normals and … BOOM! I have the launching pad for another sensational column.
*****
If you're going to destroy lives and smash windows and club people with baseball bats under the suspicion that they committed the unforgivable sin of "hate," it would behoove us—as a group of people with no common interests who are still in many cases pretending to be a society—to get a legal definition of the term that is as objective as is humanly possible.
*****
We need more men with more guns not less.

Dowd and others might call this "antiquated" masculinity, but I call it much-needed masculinity, and there's nothing bizarre about it. A man who buys a gun to save a life, to protect the weak, is a strong and good man, just as a man who uses a gun to take a life is despicable and evil. The issue here is not the gun or even masculinity, but the character of the individual wielding the gun.
*****
The ONT Musical Interlude
Octobber 1961, Ray Charles started a two week run at No.1 on the US singles chart with 'Hit The Road Jack', it reached No.6 on the UK chart. via thisdayinmusic.com
***
October 9, 1985, Marking what would have been John Lennon's 45th birthday, Yoko Ono formally opened the three and a half acre garden at the Strawberry Fields site in New York's Central Park. The area was planted with trees, shrubs and flowers gathered from across the world and with a $1m donation from Yoko. via thisdayinmusic.com
*****

Diversity, a one way street. Actor James Woods retires.

Just weeks after James Woods said he was blacklisted in Hollywood because of his conservative views, the Oscar-nominated actor said he was retiring from the industry.
*****

So I said, C'mon Mrs. Mis. Hum. let's go on vacation and do something fun. She said "NO!!"

The North American Wife Carrying Championship has taken place, with the winner taking home five times the weight of his 'wife' in money.

Held in Maine, the 18th instalment of the annual event took place on Saturday (October 7).
*****
The ONT always looking to keep you on the cutting edge of cultural awareness. Tonight is no different. Nose hair extenstions.

The beauty world has got a real thing for body hair right now, but if you're bored of drawing all the focus to your eyes, never fear – there's another hairy trend you can try. Behold nose hair extensions. Technically they're not extensions, but false lashes stuck around the rim of each nostril, splayed out to create the effect of super long hair peeking out of your nose
*****

If you have HIV and don't tell your sexual partner, what should the penalty be? What was once a felony is now a misdemeanor. Yes California.


Gov. Jerry Brown signed a bill Friday that lowers from a felony to a misdemeanor the crime of knowingly exposing a sexual partner to HIV without disclosing the infection.

The measure also applies to those who give blood without telling the blood bank that they are HIV-positive.

Modern medicine allows those with HIV to live longer lives and nearly eliminates the possibility of transmission, according to state Sen. Scott Wiener (D-San Francisco) and Assemblyman Todd Gloria (D-San Diego), authors of the bill
*****

University of Vermont Complex Systems Center The University of The Obvious. Worst day of the week? Monday.

People who are miserable on Monday have lots of company. It's the worst day of the week for millions, according to researchers at the University of Vermont Complex Systems Center who analyze Twitter messages for happiness sentiment. Mood tends to improve during the rest of the week, peaking on Saturday, before beginning to crash again, according to data based tweets since 2008.
*****
The Leftards are all like bummed out today. 50 years since their hero Che Guevara was killed. Live by the sword die by the sword. (Graphic Photos)
Che Guevara was definitely evil, almost certainly a moron, and possibly also a psychopath.

This is worth noting because Monday is the 50th anniversary of Guevara's death.

Consider the Che's life story.
*****

An interesting story on so many facets. First of all, when did You Tube get so holy? h/t YankeeFifth

A Colombian company who released an erotic video advertising a four-day sex and drugs holiday on a private island have had the clip removed by YouTube.

The film was produced to promote the Good Girls Company's "sex island experience" which offers 30 men the chance to book a trip with 60 prostitutes available 24 hours a day.
*****
No set of laws would have stopped the LV shooter. The ONT's position? Gun grabbing US Senator Diane Feinstein's opinion. But, let's implement more gun laws.

As someone who has introduced fourteen gun control bills during her time in the world's greatest deliberative body, you'd think Di would have had a well-rehearsed, pat answer to regurgitate in response. You'd be wrong.

After a fleeting blank stare and a pause, she said . . .

I don't know. I would have to take a good look at that and really study it. I'm not sure there is any set of laws that could have prevented it.
*****
A psychic. should see the need to file taxes. Genius Award Winner.
*****
Homeless vets are being helped immensely in San Diego. Tonight's Feel Good Story of The Day.
*****
Tonight's ONT has been brought to you by a Science Lesson.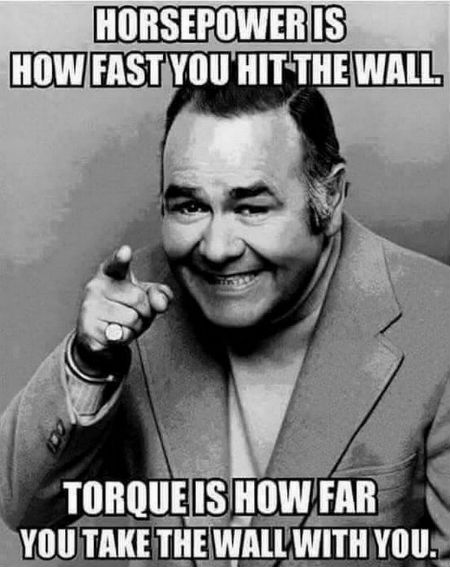 Notice: Posted with permission by AceCorp, LLC. All rights reserved. Gluten Free,
Fat Free and Calorie Free.

posted by Misanthropic Humanitarian at
10:07 PM
|
Access Comments