« Saturday Gardening Thread: Wild Genes [KT]
|
Main
|
Saturday Afternoon Chess/Open Thread 04-01-2017 »
April 01, 2017
Ace of Spades Pet Thread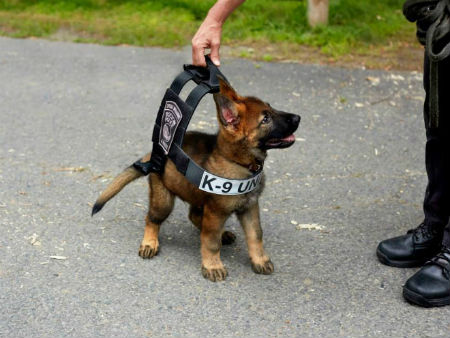 Not all Cops are donut eaters.

Hello 'rons, 'ettes, mammals & everything in between. Welcome to the almost world famous Ace of Spades Pet Thread, where pets are happy and us humans? Who cares, amirite?
Take a break and enjoy the world of animals.
******
A Little of This. A Little of That.

The staff here is jealous of you warm weather folks. You can keep your K-9 in shape year round.

A drowning cow? Or a case of mistaken identity?
Who knew? Valu-Rite saves cat.

Shhhhhh, please don't tell Ace. Cobs can be replaced by bears.
So, you're normal after all!! Good to know, isn't it?
*****
Thank you Shain for the video submission. Shain asked, "Lazy cat ... or COB grudgingly dragging self off to work?" YES
Meet The PetMorons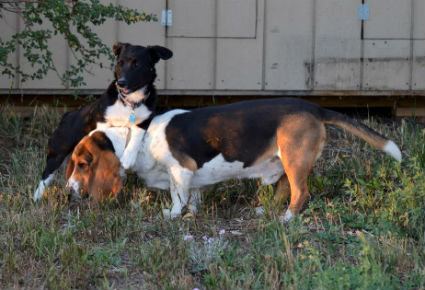 Fletch's submission was so good the staff couldn't just go with one picture. Here is what he has to say about these 2 puppehs.
Hello. I go by Fletch most of time but I mainly lurk. Here is a picture of our two dogs. Sam was a pure bread Basset Hound, he got cancer at 7 and crossed over the rainbow bridge 2 years ago. The black one is Bindi, she is a Border Collie - Corgi mix, a "Borgi", and she is 5. My wife started a facebook page for the mix breed years ago and it is still going strong. https://www.facebook.com/borgidogfans/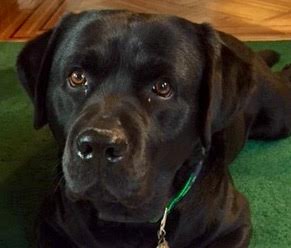 Our next pet is a Black Lab named Sterling. Quite the story behind this guy.
This handsome fellow (even with the eye boogers) is Sterling, a three year old Lab. He's 75 pounds of perfection. Sleek and shiny like seal, he sheds hair like it's his sole purpose in life. Everything tastes better with dog hair.

Following the death of "the browndog", we went dogless for five years. Finally the moon and stars lined up and we went back to our breeder, who presented us with this fine fellow. He turns heads where ever he goes

Like any good Russian novel, he has many names: StirFry, Stir Nasty, Stertle (courtesy of my two boys), Little Man(my go to).

My wife has turned him into the Imelda Marcos of dog collars, as he has the appropriate collar for what ever season or occasion is at hand. browndog
Thanks browndog.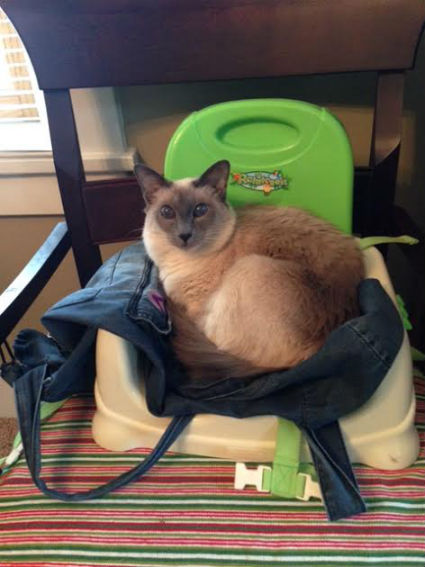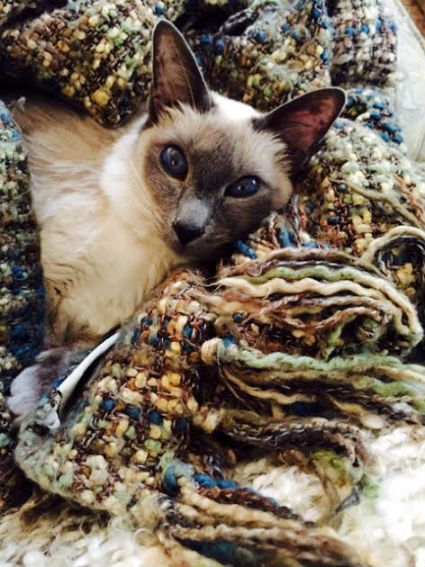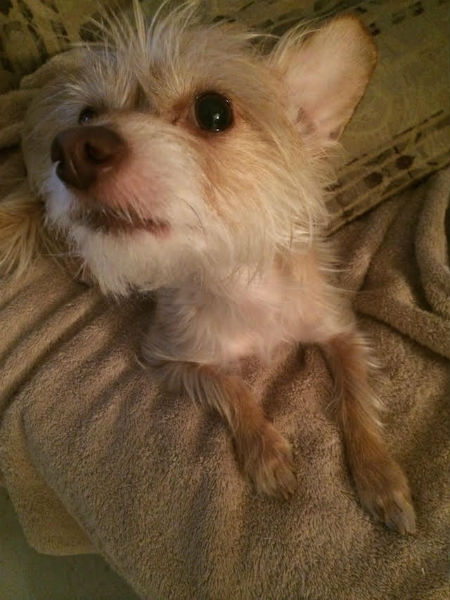 Sarah is so proud of her kitties she sent in a photo of each one. Don't tell anyone but old Mis. Hum. has a soft heart (at times). Here is their story.
Hello! I have lurked around the site for years and live it! I visit a couple times a day.

Here are my babies! The white one is Beam. He hails from Kentucky and is named for Jim Beam! The darker one is Fleury, named for the Pittsburgh Penguins goalie, Marc Andre Fleury. She hails from Canada, like the goalie! Both are Balinese but couldn't be more different, kinda like kids!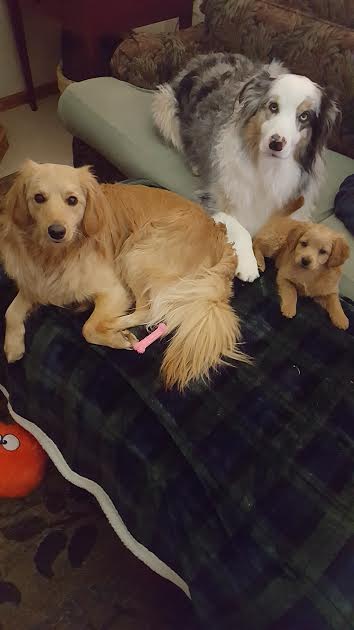 Dogs are very much like potato chips. Hard to stop at 1.
Couldn't stop at two, had to get a third.. We got Nikki (mini golden doodle) after our Aussie girl pasted away and Tommy (Aussie) was missing her. Well Nikki turned out to be a card so we had to get another Gabby (mini golden doodle). This is the only time they have sat long enough to get a picture of them. Most of the time it is just a blur.

love the column, read it everyday..
Thank you Bob for the entry as well as stopping by.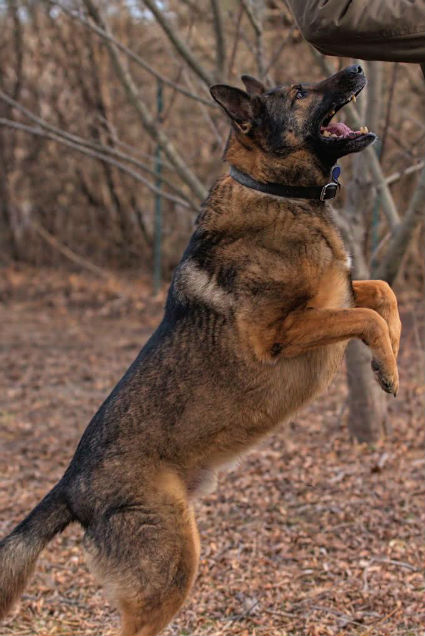 Our last pet today, Jakob, looks like he means business. Don't get between him and his snack.
Here's a shot of our Jakob playing, German shep-style. Semi-lurker Lizabth

Thank you Morons for sharing your pets with us today. The staff here appreciates your patience while we get to all of the photos that have been coming in. If you have a pet photo or something else you would like to share, petmorons at gmail dot com.
You folks have a wonderful weekend and a great week!!!!

posted by Misanthropic Humanitarian at
03:00 PM
|
Access Comments