« Saturday Afternoon Chess/Open Thread 04-01-2017
|
Main
|
Saturday Overnight Open Thread (4/1/17) CDR-M Less Edition »
April 01, 2017
Saturday Evening Movie Thread 04-01-2017 [Hosted By: TheJamesMadison]
Introduction
Last week we listed our favorite films. Hopefully you came away with new movies to check out. I know that I did.
This week, we'll look at expanding that recommendation from the Horde to the larger world through movie critics.

Film Critics and You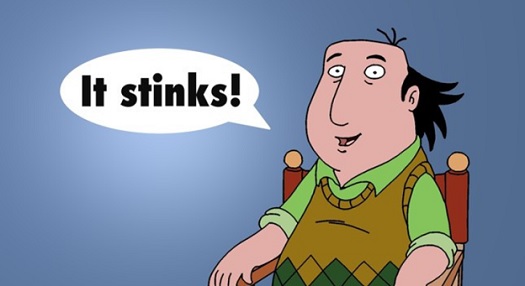 I've heard the litany of sins against film critics. They like boring stuff. They don't go to the movies to be entertained. They don't know as much as they think they know. They're too concerned with things that don't matter. But you know what? Phooey.
Film critics are not a monolith. Film critics are individuals who bring their own tastes and experiences into the movie theater just like everyone else. And, they don't always agree. How many 100% movies are there on Rotten Tomatoes? Once you insist on a minimum number of critics (say, 40 or so), you get a handful. It's really not many. If you look at the top 100 movies on Rotten Tomatoes, you'll see that there are 4 movies with 100% scores from the last 50 years (that doesn't mean that there are only 4, but that the formula they use to populate it, which uses number of reviews as a factor, found 4). In the whole list there are 32 from the past twenty-six years, and most of those are Pixar films. 32 movies in the last 26 six that have that level of consensus. Between 300-500 movies are released a year meaning that roughly 0.4% of them made this list with that level of agreement.
I don't like to assume about other people's opinions, but I have a feeling that most of you enjoy movies like Up, Inside Out, Toy Story 2, The Dark Knight, and Skyfall.
Another way to look at Film Critic preferences would be the results of the Critics' Choice Awards in the Best Picture category. Films like The Departed, No Country for Old Men, The Lord of the Rings: The Return of the King, L.A. Confidential, and Fargo have won that award over its 20+ year history.
My point is: When critics all come together to agree on a single movie in such uniform terms, they often choose movies that are pretty universally looked upon as good. You may disagree that the movies are the best of the year, but most will agree that they're at least good.
But what about movies that don't receive universal acclaim? Movies that get in the 70% range and scoop up a bunch of awards nonetheless? Well, this is where the critics' individualism comes into play.
One of Many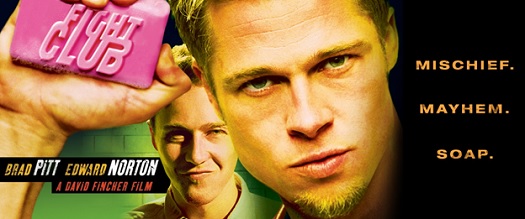 The key isn't to listen to "critics", but to individual critics that you develop a sense of trust with. As previous posts have shown, I developed a very trusting relationship with Roger Ebert's opinions on movies. If he liked a movie I was almost guaranteed to like it as well. It didn't always happen, but the breaks never felt large enough for me to question his overall judgment. I just thought he got a movie wrong. A good example could be
Fight Club
. Ebert hated it, giving it 2/4 stars but feeling like he wanted to give lower. I don't love the movie, but I think it's good. I'd give it 3/4. That's not an extreme difference of opinions, but it crosses the recommendation line (between 2.5 and 3 stars). Should I have read his review, watched the movie myself, realized that we disagreed and never read him again? No, that's silly.
The point is, I'm never going to find anyone I agree with 100% of the time, but I can find people whose opinions I trust overall. There was a time when I had five critics that I would read. One is dead (Ebert), one stopped writing reviews and became a screenwriter (Massawyrm from Ain't it Cool News who wrote Sinister and Dr. Strange), one mostly stopped writing (Emanuel Levy), while the last two (A.O. Scott of The New York Times, and Michael Phillips of The Chicago Tribune) still write. I've never "refilled" so to speak, but I do trust the opinions of Red Letter Media for newer stuff, and for the older stuff I watch, I have the archives of all of my people to look back on.
Did all five ever agree on the quality of a single movie? I don't think so, but I've approached them as informed voices that I can trust.

Who are the Critics in "The Critics Loved"?

When an advertisement tells you that Coke tastes better than Pepsi, do you believe it? You may think so based on your own experience, but you wouldn't believe Coke telling you that, would you? The same thing goes with movies.
Most of the time when you hear something like the phrase, "the critics loved this movie" it's in an advertisement for the movie. It's all marketing. Every movie ad on television after the movie is out uses the critic angle, even terrible movies. The marketers find that one critic on some random website or some small paper in the middle of nowhere and throw a blurb onto the screen (usually with very small font about its source). There are some critics (Pete Hammond comes to mind) who include quotes in their reviews that can be easily pulled out and used in an ad as a positive even if they don't like the movie like, "Wall to wall action!" or "Laugh out loud funny!"
A funny example of this is actually tied to a poster for the movie Kingsman: The Secret Service. One reviewer for The Guardian gave the movie 2 out of 5 stars. He wasn't a fan. And yet, the marketing people behind the film included that star rating on the poster. Why would they do such a thing? Put a negative review on the poster? Well, they hid it. The two main actors were in front of a white background with a bunch of gold stars to indicate ratings. Most were obviously positive, but marketing has squeezed that two-star review in the small space between the two main actors, giving the impression that the particular critic agreed with the rest. He didn't, he wrote a piece about it, and gave a tip of his hat to the marketers. Did the critics all agree? Nope.

It's not "The Critics", it's "Which Critics?"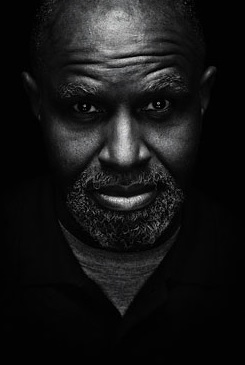 Ever heard of Armond White? He has the honor of being one of 4 critics to give Toy Story 3 a negative review. For a long time, he was the only one.
Why bring him up? I find him interesting. I hardly ever agree with him, but he writes well and knows a whole lot about movies. I don't trust his opinion, but I search it out because he's interesting.
He's oftentimes a lone voice, or one of a small number, who calls a movie that's universally well liked bad (he called the new The Birth of a Nation bad before it was cool). He doesn't do it all the time (his positive and negative assessments are in line with the overall Rotten Tomatoes score about 50% of the time), but he does it enough and with enough flair that he's noticeable.
The next time you see an ad saying that critics loved a movie, ask, "What did Armond White think of it?" There's a decent chance that the answer will be: No, he did not.
If you hate what "the critics" think of movies, maybe Armond White is a critic that you can learn to trust.
It's a simple exercise, really. Come up with some movies that you love that "the critics" hated and vice versa. Go to Rotten Tomatoes and find the critics that agreed with you on those movies. Chances are there won't be a critic that falls in line with your opinions every time, but the point isn't to find a pre-cognitive parrot who will tell you exactly what you'll think after the movie is over, but to find voices that you can trust overall. "Well, sure, Mr. X loved Movie Y even though I hated it, but we agree on so much and he made some good points." Maybe it's even the opposite. You find a critic that always disagrees with you, just to help point you in the direction of a new movie to check out.
In the end, if you're watching movies for anything more than a mindless diversion, you're going to be on the lookout for new stuff to watch from time to time. With tens of thousands of movies currently in existence and at least 300 movies produced in the English speaking world every year, you'll never see them all. But, you can find help in guiding you towards the little pockets that you do enjoy.
And that's the point of critics: They're not there to tell you what to think (even though some obviously do feel that that is their job), but to act as guideposts for individual readers of their reviews. Part of that process is an effort to convince the reader that they are correct, but that requires skill at argument. Some have it while many others do not. Find those that convince you, and you'll open yourself up to a broader world of film.

Movies of Today
Opening in Theaters:
Ghost in the Shell
The Boss Baby
The Zookeeper's Wife
Next in my Netflix Queue:
The Jacket
Movies I Saw This Week:
The Jacket (Netflix Rating 4/5 | Quality Rating 3/4) Poster Blurb: "Better than I thought it would be. Surprisingly character driven."
Salo (Netflix Rating 2/5 | Quality Rating 1/4) "When you read that a film had 4 endings because the director didn't know how to end it, that should tell you that it's a mess. This one is no exception, except that it's also vile. Not completely worthless, though."

posted by OregonMuse at
07:30 PM
|
Access Comments