ę Sunday Morning Book Thread 06-15-2014: All Hail The Collective! [OregonMuse]
|
Main
|
The 2015 E3 has come to a close (gaming thread) Ľ
June 15, 2014
Sunday Travel Thread [Y-not]
In honor of our Australian morons, here are Five Traps to Avoid When Traveling to the USA, courtesy of Life Hacker:
5. Take plenty of one-dollar bills
(Insert stripper joke here.)
4. Thereís no such thing as transit
3. Donít lock your luggage
2. Flight announcements arenít a given
1. Make sure you register through ESTA
The vast majority of Australians donít need a specific visa to travel to the states for holiday or business trips lasting less than 90 days (as a journalist, Iím one of the few exceptions). However, you do need to apply online via the Electronic System for Travel Authorization for electronic approval prior to your trip. While this process happens virtually automatically in most cases, US authorities recommend doing so no later than 72 hours prior to your trip. If you havenít applied, youíre likely to get told at the airport that you canít board. Once you have been approved by ESTA, it remains valid for subsequent trips for a two-year period.
Nice to know we're tightly controlling the entry of all those gawdawful Australians (and, presumably, the evil Kiwis!), when this is happening: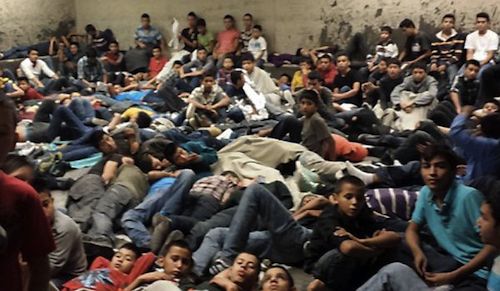 Future Democrats
We're in the very best of hands.
In any event, for those of you who have traveled to distant lands - or merely to another part of the country that is culturally dissimilar to your own - what culture shock experiences have you had? And advice would you give?
Me? I did a decent amount of foreign travel, mostly in Europe, and am no shrinking violet. Nevertheless, I found myself completely intimidated by the ins and outs of British Pubs. I did not know how to get seated or order anything. Wound up leaving hungry (and thirsty)!


posted by Open Blogger at
01:55 PM
|
Access Comments