« Sunday Morning Open Thread [Y-not]
|
Main
|
Sunday Travel Thread [Y-not] »
June 15, 2014
Sunday Morning Book Thread 06-15-2014: All Hail The Collective! [OregonMuse]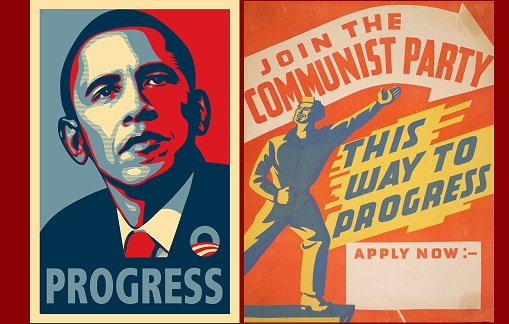 In America, Party Finds YOU
Good morning morons and moronettes and welcome to AoSHQ's stately and prestigious Sunday Morning Book Thread.

Forget It Jake, It's The Guardian
That's what one you morons told me last week in response to my pointing out the sheer lunacy of a Guardian article, but I have to admit, that newspaper is very good at providing me a lot good material for ridicule and abuse. Alan Skinner, one of the Guardian's literary commies in residence, thinks that self-publishing is "reactionary". Which means, basically, he doesn't like it. Skinner claims that self-publishing results in a narrowing of the field, not an expansion.
The crux of his argument appears to be this:
By definition, self-publishing is an individualistic pursuit in which each writer is both publisher and market adventurer, with every other writer a potential competitor and the reader reduced to the status of consumer. Publishing then becomes timid, fearing to be adventurous and revolutionary lest it betray the expectations of its market. This is a natural tendency in traditional publishing but it is one restrained by the voices of its authors who are free to put their work first and entrepreneurship a distant second. With authorship and entrepreneurship now equal partners, the new authorpreneurs have thrown off the dictatorship of the editor to replace it with the tyranny of the market.
As a matter of fact, I actually prefer the tyranny of the market to the dictatorship of the (ideologically-driven commie) editor, but that's beside the point. The point is, Skinner is absolutely terrified of what all of this individualism and entrepreneurship will lead to:
The individualism of the self-publishing authorpreneurs, is disturbingly close to Ayn Rand's Objectivism, in which the greatest goal is individual fulfillment.
Naturally, literary commies always have to throw in some Ayn Rand-bashing in order to establish their own virtue. But it does make Skinner sound like someone who could read Anthem and not understand why the future social order described in that book was not a good thing.
It's not that Skinner opposes independent writers operating outside of the major publishing houses. He prefers, instead, writers' groups ('collectives', if you will), but it seems obvious to me that these introverted, homogenous organizations are precisely where groupthink is enforced and independence driven out. He mentions this group and that group as examples of the type of writers' consortia he likes. I poked around the first site a bit, and was greatly put off it, particularly their so-called manifesto that reads like it was written by an over-heated high school student. For example:
YEAR ZERØ is not an industry. YEAR ZERØ is not a group of writers. YEAR ZERØ is not a set of beliefs. YEAR ZERØ is an approach to culture.
Good heavens, what a bunch of gassy, self-important windbags. It's not enough to be simply a group of writers. No, they have to be agents of social transformation because they write stuff. Back in the old days, they called this "putting on airs." I call it "being a pretentious jackass". I confess I don't know anything about this group, and after reading that, I'm not interested in finding out.
But keep in mind, this gasbaggery is what impresses the Guardian's Alan Skinner.
What we have here is a conflict of visions, (a) Writing As High Art vs. (b) Writing As Making A Living. If you like (a), you're going to find (b) aesthetically distasteful, like doing work that involves getting your hands dirty. And if you're a (b) type of person, you're going to think (a) is nothing but a bunch of pompous blowhards.
I reminded of a (perhaps apocryphal) story of a TV talk show that once had a group of authors on to talk about their craft, and one of them was Mickey Spillane. So they were asked the question 'what inspires you to write?' and they all talked about their various muses and sources of inspiration and it was all very artsy-fartsy and perhaps even quasi-religious, until it got to Spillane, who said something like "What inspires me to write? I just look at my checking account where I keep all my money and when it gets low, I think, 'well, it looks like it's time for me to write another book.'"
Lastly, I get the sneaking suspicious that what this boils down to is that self-publishing has opened the doors for a lot of conservative writers, and this annoys commie Skinner to no end. If the situation was reversed, and the self-published authors were fellow commies like Howard Zinn or Noam Chomsky, I'd bet Skinner's attitude would be more like "by Jove, this self-publishing phenomenon is really the best thing ever!"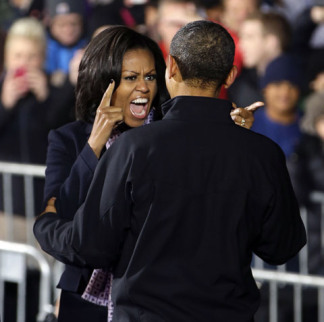 Imagine Having To Deal With This All The Time. I Almost Feel Sorry For The Guy

Famous Opening Lines
How many opening lines from famous novels do you know? Take this quiz and find out. I scored 77%, but only because I guessed like crazy and, for whatever reason, a lot of my guesses turned out to be right.

Another Sci-Fi Book List
A couple of weeks ago, I linked to a list purporting to be 'classic' science fiction books, but most of which were of questionable relevance. This week, I found a better list here. Some of these actually deserve to be called classic. I'm very much interested in the dystopian novel WE, by Yevgeny Zamyatin, the very first book banned by the Soviet government, back in the 1920s.
I bought WE in a used bookstore many years ago, but never got around to reading it. It's now available on Kindle for $0.99.
Interesting story about this novel in the Amazon blurb:
At some point, it was an origin of a controversy between authors George Orwell (Nineteen Eighty Four), and Aldous Huxley (Brave New World). Orwell insinuated Brave New World was partly derived from We, charges that Huxley vehemently denied ( Orwell thought Huxley "was lying").

Kurt Vonnegut said that in writing Player Piano (1952), he "cheerfully ripped off the plot of Brave New World, whose plot had been cheerfully ripped off from Yevgeny Zamyatin's We."
So, if you're an author and other (more famous) authors are fighting over your book and using stuff from your book to write their books, that probably qualifies your book as a classic.

Bad Writing? You're Soaking In It
All the leading experts agree that the worst SF-F story ever written is the short novel Eye of Argon, authored by James F. Theis. Jim was only 16 years old when he wrote it, but that's no excuse. It appeared in the Ozark SF Society journal OSFAN in 1970.
I am reminded of this because last week, moronette Anna Puma described some of her sword-and-sorcery writing (which you can read here) as "purple prose". While this self-deprecation shows an admirable humility on her part, her writing would have to decrease in quality by several orders of magnitude in order to equal the wretched scribblings that constitute the Eye of Argon
How bad is it? They used to make a game of it at sci-fi conventions, to wit: the players take turns reading from EoA until they either burst out laughing, or fall over, choking and gagging.
Reportedly, the grandmaster challenge, which consists of reading EoA aloud while huffing helium from a balloon, has never been successfully accomplished.
As Andy Kaufman would say, Eye of Argon is so bad, it is terrible.
But don't take my word for it.
You can behold EoA in all it's ghastly glory at this link, and this includes the legendary lost ending. Also, the original fanzine has been scanned into a pdf document, so you can see exactly how it looked, crappy typesetting and all, when it first appeared in 1970.

Books To TV
23 Books Coming to TV This Year is quite a deceptive title, as a number of entries on this list have actually been showing on TV for years. But there are some of them that are, in fact, new this season, and might be of interest.

2014 Hugo Award Nominees For Best Novel
Might as well give you the list:
1. The Wheel of Time (series) by Robert Jordan, Brandon Sanderson
2. Neptune's Brood by Charles Stross
3. Parasite by Seanan McGuire
4. Warbound by Larry Correia
5. Ancillary Justice by Ann Leckie
The presence of #4 is the reason why the progressives are soiling themselves. Outspoken conservative? Burn the heretic!

Books By Morons
Infrequent moron commenter 'Stewed Hamm' tells me that his sister has become a new author, and hew novel The Achilles Heel, has just been published on Kindle and in paperback.
Annie Whitman's ordinary Midwest life is shattered with the sudden death of her husband Jack. Thirty-five and failing at life as a widow, she turns to the comforts of vodka in an attempt to camouflage the cold sheets of an empty bed. The necessary inebriation helps her to cope with Jack's death, but proves to be a deterrent in recovering any sense of normalcy. After spending several months at the bottom of a bottle, Annie stumbles upon a lockbox in the crawl space of her basement. Opening this box also opens her eyes to the likelihood that Jack Whitman might not have been the honest and doting man she married.

___________
So that's all for this week. As always, book thread tips, suggestions, rumors, threats, and insults may be sent to OregonMuse, Proprietor, AoSHQ Book Thread, at aoshqbookthread, followed by the 'at' sign, and then 'G' mail, and then dot cee oh emm.
What have you all been reading this week? Hopefully something good, because, as I keep saying, life is too short to be reading lousy books.

posted by Open Blogger at
10:03 AM
|
Access Comments