« Kings vs Blackhawks Game 7 [Y-not]
|
Main
|
Overnight Open Thread (6-1-2014) »
June 01, 2014
Spaced-Out Challenge: The Lunar X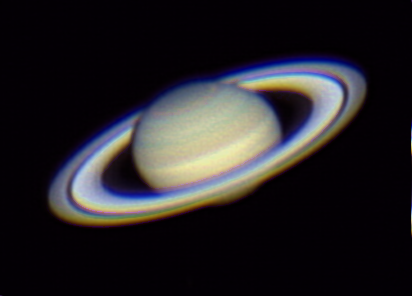 Saturn, as imaged by moron Coop
Welcome again to the Spaced-Out Challenge! Whether you have a question about equipment, a new astronomical discovery you want to expand on, or just want to kick back and enjoy the cosmos above, come one come all on our weekly astronomical journey.
This week, I'm phoning things in a bit since I have a lot of prep work for the Mississippi and Iowa primaries, but I want to pass along a very intriguing lunar feature for owners of small telescopes, the Lunar X. Amateur astronomy Dave Fuller, who runs an excellent blog covering all sorts of topics for beginners, cued me into it, so I'm going to forward part of his post on it. We also have a few amateur shots from across the web, including more from moron COOP, whose LOVELY Saturn image above was snapped from Suburban Dallas, proving that living in a light-polluted area is no excuse for avoiding the wonders above. Read on!
The Lunar X
From Fuller's blog:

The Lunar "X" is a transient optical feature of the Moon that occurs for about 4 hours near First Quarter phase of the Moon. Because the Earth is not always in the same place when the Moon is in this ideal sunlight location, not everywhere on Earth will always see the Lunar "X" phenomenon every month. However, it occurs frequently enough for most areas that it can be seen, on average, every few months. And it's a bright enough feature that it can even be seen in daylight - if you know when and where to look.

So WHERE is it? In the southern section of the Moon, there are a LOT of craters. The southern highlands are filled with them, whereas much of the northern region is dominated by the darker, lava-filled maria. Check out this labelled graphic below to see where the "Lunar X" is visible among some of the larger craters. This graphic shows the "X" as it would appear as it is just becoming visible - see bottom of the page for the "X" at a more prominently lit time.




Lunar X and Lunar Y chart with annotated craters

Visible due to sunlight striking the tops of three craters – Purbach, LaCaille and Blanchinus – the "X" occurs when the sun is rising and striking the very top of each of them. This feature is easily visible even in very small telescopes, and tripod-mounted binoculars can show it to sharp-eyed observers. Despite it's best apparitions occurring when the sky is dark, the "X" is prominent and visible during daylight hours...
The Lunar X feature will be visible at 1:30am EDT on Thursday, June 5th (10:30pm Wednesday for us West Coast astronomers), so if you have that family scope sitting around, break it out and try to find this elusive optical feature!
Best of Amateur Astrophotography This Week
From Twitter:
Finally, a few more shots from Coop, whose 14" dobsonian, NexStar & image stacking has yielded some pretty impressive planetary shots: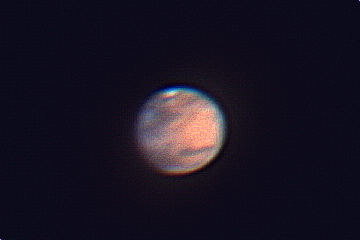 Really great work, Coop.
***
The full Beginner's Buyer's Guide, our Comet Guide (featuring additional grab-and-go telescopes), and any other edition you're looking for can be found in the master index of all Spaced-Out Challenge threads
here
, but of course you can always inquire about binoculars, telescopes, and all the rest in the comments.
As always, if you have astrophotography, product recommendations, or astronomy news you'd like to see on a future Spaced-Out Challenge, email me at theoneandonlyfinn (at) gmail.com, or tweet me
@conartcritic
.
If you have any more questions about your new optics, feel free to ask below.
Until next time, clear skies to you, and keep looking up!

posted by CAC at
09:54 PM
|
Access Comments