« Pennsylvania: Two Point Obama Lead
|
Main
|
Top Headline Comments 9-25-12 »
September 24, 2012
Overnight Open Thread (9-24-2012)
Swinging the 2000 Florida Vote
Either I never heard about this or it got lost in all the wailing and endless recounts.
How campaigns try to sway polling results: "In a close race, the operatives are trying to manipulate the turnout through their paid and earned media. The earned media includes lobbying and trying to skew the public polls. Historically the most egregious case was the 2000 Gore campaign's lobbying the networks' exit pollsters for an early, and wrong, call in Florida. This suppressed the Florida Panhandle and Western state turnout." (Polls close at different times in different parts of the state, because the state stretches into two time zones.) "In our post-election Florida poll, we found that thousands of Panhandle Floridians heard the call and although their polls were still open for an hour in a close national race decided not to vote. Panhandle voters went two-to-one for Bush. The CBS early wrong call nearly triggered a national crisis."
And what worked before will be tried again:
What Obama and his allies are doing now: "The Democrats want to convince [these anti-Obama voters] falsely that Romney will lose to discourage them from voting. So they lobby the pollsters to weight their surveys to emulate the 2008 Democrat-heavy models. They are lobbying them now to affect early voting.
Confused? Then use this
handy-dandy guide
to predict what time your polls will close: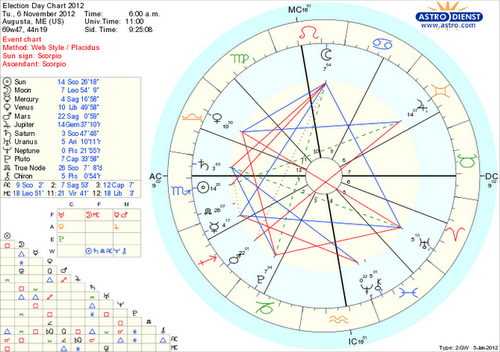 Federal Judge Says No Right To Secret Ballot, OKs Barcoded Ballots
Arguello said activists had not shown the plaintiffs had suffered or would suffer any specific injury that could be remedied by a federal court. She said that even if a ballot could be traced back to a specific voter, it doesn't show that a person's voting rights were violated, saying there was no "fundamental right" to a secret vote in the U.S. Constitution.
This may sound wrong but she's correct - there's no mention at all of secret ballots in the Constitution. In fact they didn't become common in US elections until later in the 1800s.
Quote of the Day: Churchill on Appeasement
After the 1938 Munich Agreement:
[D]o not suppose that this is the end. This is only the beginning of the reckoning. This is only the first sip, the first foretaste of a bitter cup which will be proffered to us year by year unless by a supreme recovery of moral health and martial vigour, we arise again and take our stand for freedom as in the olden time.
Prager University: Adam Carolla on Luck
Well a lot of people rely on 'luck' by just letting things happen to them rather than acting - and pretty much anything that happens to you without your choice is going to be bad. Here Adam explains why you're better off just assuming that you're unlucky.
There's a problem with piracy among magicians and Teller of Penn and Teller is unhappy about it. And even when Penn and Teller do reveal a magic trick, it's still a level two con.
Among his many works, Steinmeyer wrote Hiding the Elephant, his best-selling history of magic. In it, he writes that the best tricks are a "collection of tiny lies, in words and deeds, that are stacked and arranged ingeniously." Like jokes, tricks should have little plots with a twist at the end that's both implausible and yet logical. You shouldn't see the punchline coming, but when you do see it, it makes sense. The secret to a great trick isn't really its method; the method behind most tricks is ugly and disappointing, something blunt and mechanical. (When Penn & Teller have famously exposed a trick, they've almost always invented a ridiculously poetic method and built the trick around it; by making their art seem more intricate than it is, they force the audience to assume that the rest of their tricks are equally complex. Penn & Teller's exposures are really part of an elaborate con.)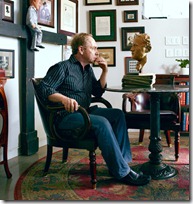 5 Minor Chores That We Make into a Big Deal
Cleaning a toilet

This one seems dreadful but it's literally a 5 minute job.  I think people are just grossed out because it's a toilet.  Honestly just wash your hands when you're done it's not a big deal.  We're talking 5 minutes, once a week here.  Is that so tough?

Emptying a Garbage or Taking It Out

Everyone hates taking out the garbage.  I know I do.  I can't stand it.  But why?  It's a two minute job.   It's really not hard.  Replacing the bag is a joke.  And yet all of us just let crap pile up day after day to avoid having to actually take it out.  Man we are some lazy ass people.  At least I am.
For some reason Mrs. Maetenloch hates, hates, hates vacuuming but I don't mind since it's pretty easy. So it only takes me about 20-25 minutes to hit the full house and I still get major chore points/nag waivers for this 'horrible' job. Win-win baby!
Chinese hospitals introduce hands-free automatic 'sperm extractor' for donors
Now why wasn't this developed in America - we're just as lazy and horny and technically resourceful. The sperm extractor gap must be closed!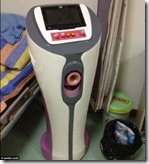 Now entering the final week - hold strong my brothers!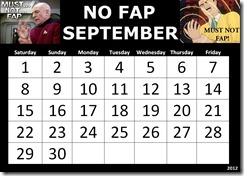 The Yahoo AoSHQ group. Bla bla bla.
And my twitter thang.
Tonight's post brought to you by the glamour of vacuuming: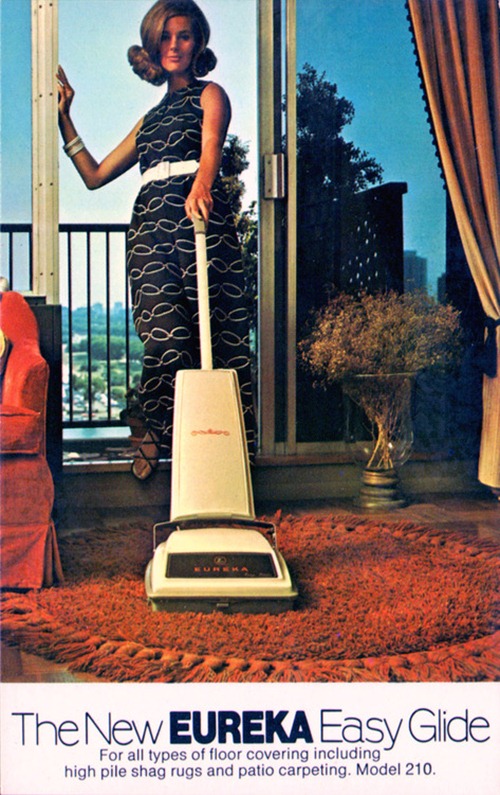 Notice: Posted by permission of AceCorp LLC. Please e-mail overnight open thread tips to maetenloch at gmail. Otherwise send tips to Ace.

posted by Maetenloch at
10:14 PM
|
Access Comments