« Alaska Election Officials Respond To Miller's Vote Tampering Allegations
|
Main
|
Another Blogosphere Bleg Submitted For Your Approval »
August 30, 2010
Overnight Open Thread
Welcome to the Monday.
Navy Recruitment Commercials: USA vs Japan
Japan is really into cuteness - even when it comes to their military recruiting ads. And apparently snappy uniforms, choreography and a catchy tune is what it takes to fill the ships of the JSDF. Meanwhile the US sells the Navy as an adventure with a rockin' soundtrack.
But notice what happens when you switch the music around. Even the SEALSs seem well, a bit more light hearted.
What Greek Statues Really Looked Like
I remember my Latin teacher telling us that all the ancient Greek and Roman marble statues you see in museums were actually painted back in the day and the paint has just worn away over time. It was hard to imagine but here's what they probably looked liked back then. Welcome to ancient Greece Vegas-style.

Study Says Your Personality Doesn't Change After 1st Grade

"Using data from a 1960s study of approximately 2,400 ethnically diverse schoolchildren (grades 1 - 6) in Hawaii, researchers compared teacher personality ratings of the students with videotaped interviews of 144 of those individuals 40 years later. They examined four personality attributes - talkativeness (called verbal fluency), adaptability (cope well with new situations), impulsiveness and self-minimizing behavior (essentially being humble to the point of minimizing one's importance)."
Yeah I can believe that the foundations of self are set early on. But I wonder how sexuality affects them. Maybe that's mostly a temporary influence that diminishes when you get older.
Never the Bollocks ...here comes the Sex Pistols Purfume
It probably would have sold decently like 30 years ago. But why now? And were they really known for their pleasant smelling aroma?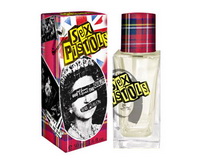 And then there's also
Slave Leia Purfume
. Another one that might have been better three decades ago.
The Whiskey Olympics
Recently Irish whiskey maker Bushmills held a competition for a month-long apprenticeship to their master distiller and the winner was a young Bulgarian bartender, Ivan Ivanov (yes that's his real name). And it wasn't just about drinking - there were real athletics involved:archery, barrel making, and wall climbing. But of course they also competed in sorting bottles of Bushmills by age and identifying different Bushmills whiskeys by taste. In addition to the apprenticeship Ivan also gets a luxury apartment and $7700 in spending money. (thanks to someone whose email I lost)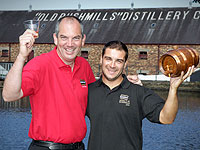 Valve's 'Portal' Now Mandatory 'Reading' for College Freshmen
At least at Wabash College in Indiana. If you're not familiar with it, Portal is a video game where you solve puzzles and survive by creating two-way portals. I actually started playing it this weekend after hearing about the new requirement. It starts off super easy and before long you're doing some pretty amazing things with wormhole-like portals. It feels like a FPS except there really isn't any shooting. By you at least.

And speaking of video games -
the trapped Chilean miners are getting PSPs
. So those four months before rescue should really fly.
The Life of Sean Connery
Last week was Connery's 80th birthday so here are some pictures from his life. For bonus points can you describe the two tattoos he got while in the Royal Navy?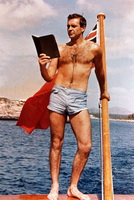 The Worst "Come Up To My Place" Excuses Ever

"Hey, there was a fire next door to my building. You should come up to my roof to see the damage." It worked!

"Come on up. I'll burn you that CD I was telling you about ... " Yeah. Right.
And then there's Ace's
"Come upstairs so I can make you pancakes."
Hey it's only dumb if it
doesn't
work.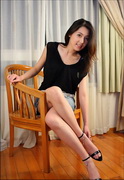 The group thingy. You can figure out the rest.
Tonight's post brought to you by where everybody's at: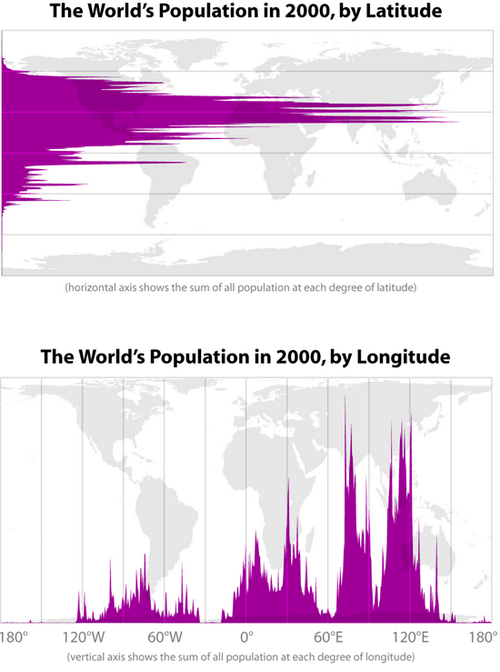 Notice: Posted by permission of AceCorp LLC. Please e-mail overnight open thread tips to maetenloch at gmail. Otherwise send tips to Ace.

posted by Maetenloch at
09:23 PM
|
Access Comments