« All Charges Dropped Against the Movie Set Active Shooter, Alec Baldwin
|
Main
|
Quick Hits »
April 20, 2023
Ex-Acting-CIA-Director Michael Morrell Admits That the "51 Intelligence Officers" Letter Was a Lie Intended to Interfere With the 2020 Election, Concocted at the Direct Demand of the Biden Campaign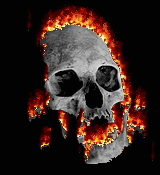 I know, we covered this: but the full story from John Solomon's Just The News just dropped.
Note that while Morrell was an acting CIA head in the past, he had since moved on to make big money at the Hillary Clinton-connected liberal "foreign policy and intelligence" propaganda/influence/FARA-violations shop, Beacon Global Strategies. He was not CIA director at the time of this letter, but obviously he knew the lefties he could call upon to sign their name to this Election Interference letter.
A former acting CIA director has admitted to Congress that he organized the letter that falsely portrayed Hunter Biden's laptop as Russian disinformation in an effort to influence the 2020 election in favor of Joe Biden and that he did so at the direction of current Secretary of State Antony Blinken, according to a letter released Thursday by House Judiciary Committee Chairman Jim Jordan.

The extraordinary admission by career intelligence officer Michael J. Morell provides stunning evidence that the now-infamous letter from 51 security officials in October 2021 was not an organic intelligence community initiative but rather a political dirty trick by Blinken and the Biden campaign.

Jordan sent a letter demanding Blinken answer a series of questions about Morell's stunning testimony, as lawmakers weighed the enormity of America's top diplomat being willing to accuse a nuclear-armed superpower of interfering in the 2020 election without evidence. That letter included major snippets of Morell's testimony.
Can you be a Secretary of State while simultaneously organizing a patently-false psyops campaign that slanders our nuclear-armed foe, Russia?
Just another day that ends in -y in the corrupt, criminal Biden Administration, I guess!
Morell, who retired as deputy CIA director after a long and storied career and served as its acting chief, was on the short list in fall 2020 to be Biden's CIA director when he became involved in the letter. He ultimately did not receive the job.

In a transcribed interview with the House Judiciary government weaponization subcommittee, Morell admitted he got involved with the letter at Blinken's request and later received a call from the Biden campaign thanking him when Joe Biden used the letter and its false implication to blunt criticism of Hunter Biden's foreign business dealings

The transcript of Morell's interview showed he had no intent to write the statement and that Blinken's "call triggered" his actions.

The same day Blinken reached out to Morell, an article was published in USA Today alleging that the FBI was looking into the laptop as part of a "disinformation campaign."

"Morell testified that his communication with you was one of a few communications he had with the Biden campaign, explaining that he also received a call from Steve Ricchetti, Chairman of the Biden campaign, following the October 22 debate to thank him for writing the letter," Jordan wrote Blinken.


...


He also testified that the Biden campaign team coordinated to release the statement on the laptop to a specific reporter at the Washington Post and admitted that he got involved to help give Biden a leg up on Trump during the debates.

"There were two intents," he said. "One intent was to share our concern with the American people that the Russians were playing on this issue; and, two, it was [to] help Vice President." When asked why he wanted to help Biden, he replied, "because I wanted him to win the election."

...

Jordan wrote that based on this testimony, "it is apparent that the Biden campaign played an active role in the origins of the public statement, which had the effect of helping to suppress the Hunter Biden story and preventing American citizens from making a fully informed decision during the 2020 presidential election.["]
I did predict that the information would be released in a letter making demands on Biden officials for information and documents.
The article then recounts the demands made in this letter for information about the crafting of this political disinformation campaign, to assist legislators pass laws regarding the crime. I'll refer you to the article for that.
NeverTrump -- you must be so proud! You've delivered us a president beyond reproach! Not a smidgen of corruption, NeverTrump!
The norms, have they been restored, Clarice?
Update: The Pierre-Omidyar-funded (and Soros funded, I'm sure) TheDispatch.com is covering the story the same way their leftwing allies are covering it -- by pretending the story doesn't exist and ignoring it completely.
No mention, either, of the whistleblower who says Merrick Garland is protecting Hunter Biden and lied to Congress about giving the prosecutor every authority he needs.
We do have an article by that depressive drunk liberal bitch AllahPundit whining about the Fox Dominion case, though. In fact, their front page is filled with stories about that.
So they're on top of what the leftwing media has decided The Big Story, is.
And they're different from the other leftwing media outlets how, exactly...?