« Moose Baby Shower Cafe
|
Main
|
Daily Tech News 28 February 2023 »
February 27, 2023
Monday Overnight Open Thread (2/27/23)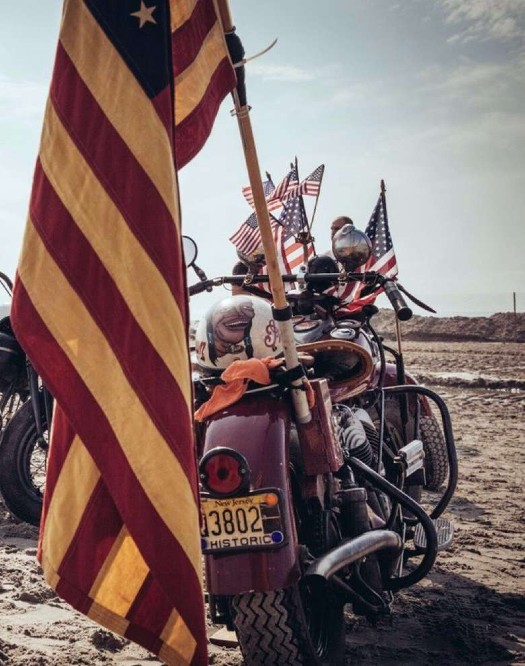 ***
The Quotes of The Day
Quote I

"I have some bad news for them. Nobody's ever inviting them back in the room in the Republican party of tomorrow, just as nobody's ever inviting guys like me back in the room. It's over. The party's run by the mob, not by the intellectuals, and it's never going to go back. Once a movement becomes a populist movement dominated by the grassroots of the base, it never goes back to being a thoughtful, intellectually driven movement." Old Penis Head Rick Wilson, stellar political pundit
Quote II

"The COVID-19 pandemic continues to have a detrimental effect on important cancer screenings in this country," lead author Jessica Star, an associate scientist at the ACS
Quote III

Here, as elsewhere, the Left's policies are not just misguided but evil, and while we might prefer to avert our eyes, we have no choice but to oppose them, in hopes that some lives can be saved. John Hinderaker
***

Good old fashioned pissing and moaning has become a national past time on Tik Tok. Teachers always want us to know they are so damn smart and martyrs, to boot. Well, if you are so Godddam smart, why did you go into a field you can't make it without a 2nd paycheck.

A teacher on TikTok revealed she took on a second job delivering pizzas because she wasn't getting paid enough.
On TikTok, Alexis shared that she needed a second job because her teaching salary wasn't sustainable. The full-time teacher revealed that she delivers pizzas at night because she can't afford to live solely on her teaching paycheck.

"I'm doing this because I can't survive on my teaching paycheck," she said. "Everyone's always talking about the reasons that teachers want to leave, but what about all the teachers that want to stay but literally can't afford to."

In her caption, she argued that a living wage simply isn't enough. "Teachers don't just deserve a living wage — they deserve a thriving wage!" she wrote.
Those that do, do. Those who can't go onto Tik Tok to whine like little babies.
***
A business-class airline passenger who ordered vegan food says it was insulting to be served one banana along with a pair of chopsticks

A passenger on a Japan Airlines flight ordered vegan food but was disappointed to be given a banana.

Non-vegan passengers were served tuna with a salad, cheese, and a baguette as a snack, per the menu.

Japan Airlines apologized for not meeting expectations for its vegan offering
***

The crazy "Trans" issue has hit Vermont high school sports.

A girls high school basketball team in Vermont withdrew from the state's playoff tournament last Tuesday because it refused to play against a team that had a biological male on its roster.

Valley News reported that the No. 12 seed Mid Vermont Christian School girls basketball team forfeited their game against No. 5 seed Long Trail because the team did not believe it was fair to play against a transgender athlete.
***
Big sigh of relief. It's good to know residents of Pennsylvania are being represented in top notch fashion.

Sen. John Fetterman's (D-PA) staff assured the public that the Senator's health is good and improving in a statement Monday.

"We don't have a lot to update folks with since there's no real news to report except that John is doing well, working with the wonderful doctors, and remains on a path to recovery," a statement from Fetterman's office read. "He is visiting with staff and family daily, and his staff are keeping him updated on Senate business and news."

"Our team is moving full speed ahead and working tirelessly for the people of Pennsylvania. Just last week we opened a new office in Erie and will be opening several more offices in the coming weeks," it added. "We understand the intense interest in John's status and especially appreciate the flood of well-wishes. However, as we have said this will be a weeks-long process and while we will be sure to keep folks updated as it progresses, this is all there is to give by way of an update."
***

As many of you know I reside in the State of Wisconsin and I'm a little biased when it comes to the restaurant chain Culver's. Culver's is based out of Wisconsin.
I find the staff cheerful and friendly. The stores are clean and aren't too bad to eat in. And most importantly the food is good.
Most of the Culver's restaurants I've been to are franchises and are not corporately owned and operated. That's why this story has a fishy smell to it: Worker says she was fired from Culver's for being an introvert

Now, another user on TikTok has sparked discussion after claiming they were fired from a job at Culver's for being an introvert.

In a series of two videos, TikTok user Tesia Covington (@tesiacovington) recounts her experience. The video currently has over 30,000 views.

Listen Toots. Being a "manager" requires a strong outgoing personality especially at a Culver's Restaurant. You are not only dealing with teenagers and adults as employees you are dealing with the public.
***
David Gilmour and Roger Waters will not be exchanging Christmas Cards this year I opine.

Roger Waters is on his farewell tour, but the german city of Frankfurt is already saying "bye", canceling his stop there and accusing the former Pink Floyd songwriter of antisemitism.

They also emphasized the use of antisemitic imagery in Waters' performances, one of which includes a balloon in the shape of a pig with a Star of David printed on it alongside a host of corporate logos.

Pink Floyd lyricst (and wife of band leader David Gilmour) Polly Samson recently gave Waters a piece of her mind:


"Unfortunately, you are antisemitic to the core of your rotten bones," he wrote. "Also supports Putin and is a liar, thief, hypocrite, tax raiser, lipsync, misogynist, jealous, megalomaniac. Enough with your nonsense."
***
Artificial Intelligence VS. Natural Stupidity...

"When you make something idiot-proof, they will just make better idiots..." -- Stephen Hawking


There's been a lot about lately concerning chatbots and artificial intelligence and whatnot, but I am here to tell you, gentle readers, fear not.

Your robot overlords haven't arrived to crush your spirit and destroy your life...

...they managed that two decades ago. It started with America Online and has just gotten worse.

Without getting too far into specifics or technical details, the latest news concerning ChatGPT and Microsoft's Bing chatbot are more hilarious than they are disturbing.

The hilarity sprouts from the idea that imperfect Men (although far be it from me to misgender any Chinese H-1B visa-hire working in Big Tech) can make perfect machines. A secondary source of amusement is the apparent surprise that seems to overtake the Creators every time their version of My Fair Lady does something "it wasn't supposed to"
***
***
I'm an adult. I probably shouldn't say this. But I will. I told you so. And I'm laughing when I say, I told you so.

YouTube personality Steve Hammes leased a Hyundai Kona Electric sport utility vehicle for his 17-year-old daughter Maddie for three reasons: it was affordable, practical and allowed Maddie to put her cash toward college, not fuel. Now, the upstate New York resident has a dilemma many EV owners can relate to: finding available charging stations far away from home.

"We're going through the planning process of how easily Maddie can get from Albany to Gettysburg [College] and where she can charge the car," Hammes told ABC News. "It makes me a little nervous. We want fast chargers that take 30 to 40 minutes -- it would not make sense to sit at a Level 2 charger for hours. There isn't a good software tool that helps EV owners plan their trips."

Last week the Biden administration said Tesla would open its Supercharger network to non-Tesla owners by the end of 2024. The plan includes 3,500 Tesla fast chargers and 4,000 of its slower, Level 2 chargers -- a small number in Tesla's sprawling network. Setting up an account on Tesla's app is also required for access.
***

Volkswagon has to be a bit better when it comes to customer relationships.

Volkswagen reportedly refuses to help law enforcement track vehicle taken in carjacking with toddler inside

The pregnant mother was beaten and run over as her vehicle was snatched with a 2-year-old in the back seat
***

Intelligence? Why is that word in their title?

CIA Chief Says Iran Is Not Resuming Nuclear Weapons Program

In a weekend CBS interview, CIA Director William Burns offered a surprising and blunt assessment which contradicts much media reporting over Iran and its nuclear program.

Days ago multiple international reports claimed that Iran is now enriching uranium to 84%, which would bring it very close to obtaining the level of purity needed for a bomb. Burns in the new interview also advanced this figure, but at the same time said his agency believed the Islamic Republic is "not resuming" its nuclear weapons program.
Iran is up to no good. Period. They have been at war with us since 1979.
***
The ONT Musical Interlude & Leftovers Emporium
On this day:February 27th 1968 - Frankie Lymon
25 year old Frankie Lymon, lead singer of The Teenagers, died of a heroin overdose in his grandmother's New York home. Lymon was on leave from a Georgia Army post at the time and was scheduled to record for Roulette Records the next day. He first hit the national charts in 1956 when he was just 13 with 'Why Do Fools Fall in Love'. via thisdayinmusic.com
&&&
Born on this day: February 27th, 1960 - Johnny Roy Van Zant
Johnny Roy Van Zant, American musician and the current lead vocalist of Southern rock band Lynyrd Skynyrd. He is the younger brother of the late Lynyrd Skynyrd co-founder and former lead vocalist Ronnie Van Zant and of the 38 Special founder Donnie Van Zant. via thisdayinmusic.com
***
Weekly commenter stats for week of 2-26-2023

Top 10 commenters:
1 [677 comments] 'Sponge - F*ck Joe Biden' [95.03 posts/day]
2 [447 comments] 'Aetius451AD Work Laptop'
3 [402 comments] 'Official Novdu Informations'
4 [387 comments] 'polynikes'
5 [333 comments] 'rhennigantx'
6 [318 comments] 'TheJamesMadison, mired in filth and awfulness with Ralph Bakshi'
7 [315 comments] 'Ciampino - '
8 [308 comments] 'Skip '
9 [302 comments] 'Joe Mannix (Not a cop!)'
10 [292 comments] 'G'rump928(c) '
Top 10 sockpuppeteers:
1 [374 names] 'Official Novdu Informations' [52.50 unique names/day]
2 [292 names] 'Ciampino - '
3 [134 names] 'Holy shit I'm old'
4 [74 names] 'Sir Mix-a-lot'
5 [43 names] 'Duncanthrax'
6 [39 names] 'Count de Monet'
7 [37 names] '18-1'
8 [36 names] 'OrangeEnt'
9 [35 names] 'pookysgirl still has two shovels'
10 [29 names] 'The ARC of History!'
***
Sometimes it is just better to cut your losses. Genius Award Winners.

Saginaw man gets arrested after calling 911 on woman who wouldn't go through with sex act he paid for
***

Angela Rafuse is a special person and Tonight's Feel Good Story of The Day.

A 28-year-old who helps the elderly to re-home their pets before passing away has celebrated her 100th adoption.

Angela Rafuse was inspired to create her charity after her 85-year-old grandfather died, leaving his cat, Mackenzie, without a home.

None of Angela's relatives had capacity to take on the responsibility, so she decided to take in the calico cat herself.


After a bad break up, Angela moved home to live with her parents in Halifax, Nova Scotia, and began sharing the basement with the feline
***

Tonight's ONT has been brought to you by Things I'll Never Be Able To Do.

Notice: Posted with permission by the Ace Media Empire and AceCorp, LLC. No hamsters were injured in the production of this ONT.

posted by Misanthropic Humanitarian at
10:03 PM
|
Access Comments