« Gun Thread: Another Sunday Edition!
|
Main
|
Daily Tech News 21 November 2022 »
November 20, 2022
Sunday Overnight Open Thread – 11/20/2022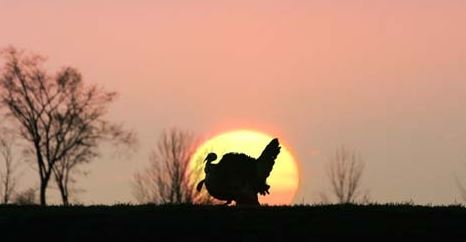 *****
STREET ART
I've posted street art on several occasion before, but I love it, so here's some more, this time from artist David Zinn.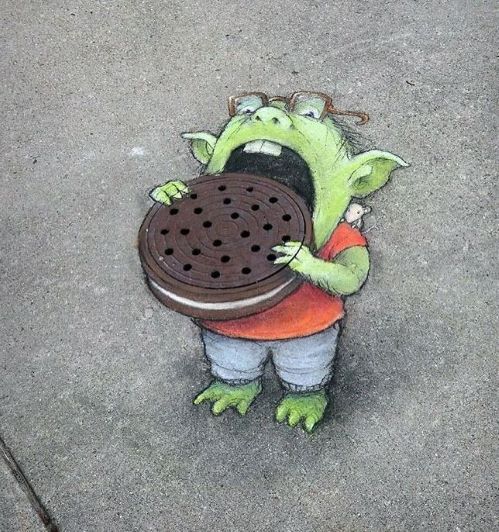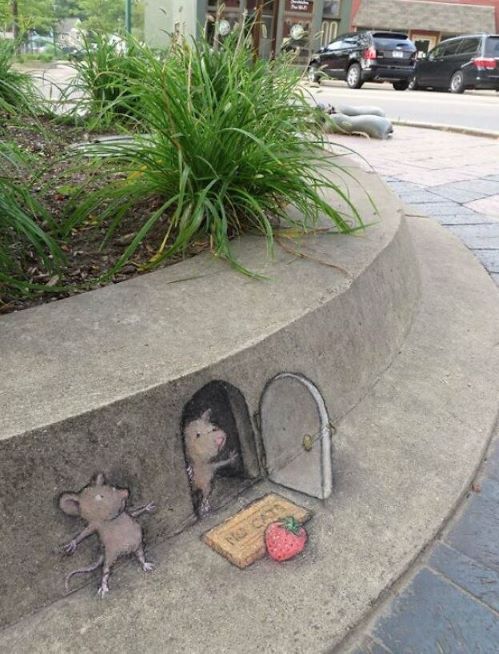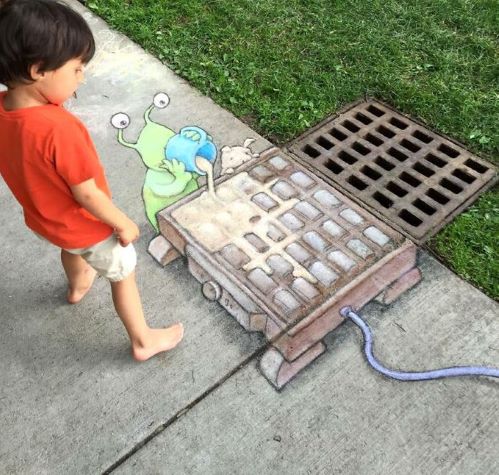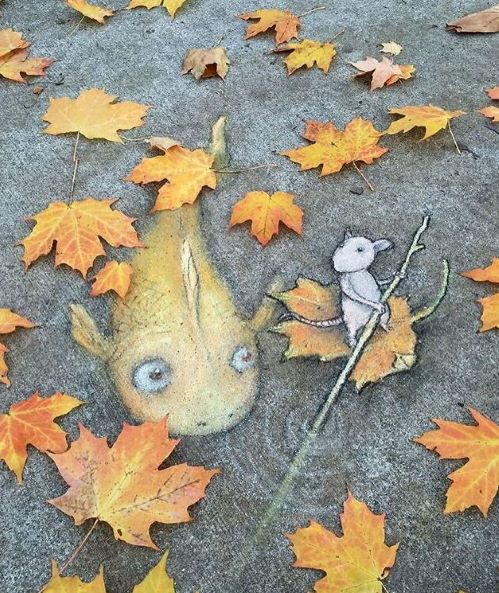 There are plenty more at this link.
*****
INVENTORS
Caveman #1: *Sigh* "I haven't invented anything good since fire. It's like I'm spinning my wheels."
Caveman #2: "Spinning your what?"
So what have y'all ever invented?
Any patents? Any success getting the world to realize they need your invention?
*****
COMPETITIVE MEAT JUDGING
The Texas A&M football team isn't having a very good year, but their Meat Judging Team is causing Aggie hearts to swell with pride.
Texas A&M Meat Judging Team Wins National Title
The Texas A&M University Meat Judging Team claimed the 2022 national championship at the American Meat Science Association, AMSA, International Intercollegiate Meat Judging Contest in Dakota City, Nebraska, on Nov. 13.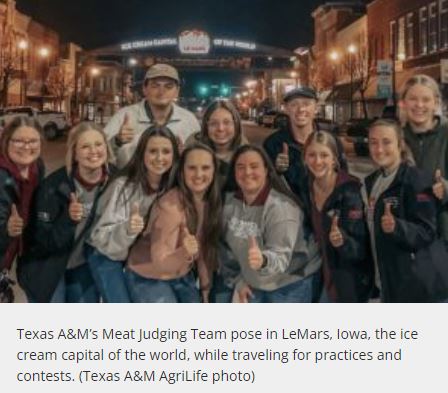 Guys, I am saying this without any intent at innuendo or double entendre - a woman who attended college to learn how to judge and grade meat will make you a much better wife than any woman who pursued a grievance studies degree.

*****
BOBBY HILL – MEAT JUDGER
Bobby Hill of "King of the Hill" led Heimlich County to victory at the Texas State meat judging championship when he correctly realized that what looked like well marbled prime beef was actually hardbone.
*****
GIFT IDEAS FOR MEN
I feel sorry for you 'ettes, because the Christmas shopping season starts this Friday, and men can be hard to buy for since we tend to buy what we want, and if we haven't bought it we don't want it.
A couple of years ago my wife bought me a salt gun (for killing flies) as a Christmas gift. Although I had to wait for Spring to roll around before the first fly snuck his sorry self into my house, he didn't have much time left to regret that decision. What's really awesome is that unlike fly swatters, there doesn't need to be a hard surface behind the fly to dispatch it.
After several years, it remains the gift that continues to kill. Best household gift ever!
*****
THE SUSTAINABLE ENERGY HOAX
"Getting energy advice from green activists is like getting medical advice from a doctor who's rooting for the germs." – Alex Epstein
*****
LOST TREASURE FOUND IN THE WOODS
American Chestnut Tree Discovery in Delaware Wows Conservationists
After the species was devastated by an Asian blight in the early 20th century, a single American chestnut tree in Centreville has been deemed a "precious resource" by the Delaware Nature Society.

"For people who are interested in trees, that's kind of a holy grail-type thing, to see a big American chestnut," he said. "I've never seen anything that size anywhere, and very few people have."
The tree is estimated to be about 50 years old and 70 feet tall, with a circumference of at least 35 inches, White said.

There used to be about 4 billion American chestnut trees in eastern U.S. forests, until chestnut blight arrived in New York via infected plants and spread rapidly, nearly wiping out the majestic trees.

The giant chestnut trees that used to dominate forests are all but gone; however, the fungus doesn't affect the roots of the trees. The centuries-old root systems sprout new trees over and over, just for them to die young due to the blight. The species is considered "functionally extinct."
While keeping my eyes open for Ivory Billed Woodpeckers as I walk through the woods, I reckon I need to start looking for American Chestnut trees too.
*****
LOST TREASURE STILL NOT FOUND AT THE BEACH
A rite of passage for Texas children has been digging on the beach to find pirate Jean Lafitte's buried treasure, or any other treasure that might have been buried there.
I still recall the excitement of heading to Padre Island when I was about 6 or 7 years old, ready to start digging for treasure. To be fair, the little children out there digging for buried treasure are more likely to find it than their parents are to win the Powerball's treasure.
National Park Service History – Padre Island
Still other stories of Padre Island center on pirate activities. According to these tales, the famous Jean Lafitte often sailed in Padre's waters while on his privateering voyages. Some suggest the Laguna Madre was one of Lafitte's favorite pirate hideaways. There is no doubt that Lafitte did in fact live for a number of years around 1817 on Galveston Island at a settlement called Campeche.

He engaged in number of dark and mysterious activities ranging from privateering to possibly spying on Mexico. There is a good deal of doubt that he ever set foot on Padre Island. Nevertheless, stories that the island conceals buried pirate treasure abound, to the delight of countless children who have for years diligently dug the sands searching for Lafitte's buried gold.

Yet another tale claims that John Singer, who because of his Yankee sympathies was forced to leave Padre at the outbreak of the Civil War, buried sixty, seventy, or even eighty thousand dollars before crossing to the mainland. This buried treasure, of course, is still missing.
What about where you grew up? What treasures were you trying to find as a child?
*****
WISDOM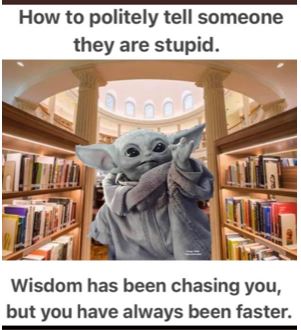 *****
SELLING A MURDER HOUSE
There is a house that's just a couple years old in a neighborhood not too far from mine, and in this house a person was murdered last year. It has been unoccupied since the crime, and the house just went up for sale. Unlike other houses with lots of real estate traffic, I'm not seeing it at this house whenever I drive by.
So, just how do you go about marketing a house like this one?
How To Sell A Murder House, According To The Expert
"Clean thoroughly" is certainly a useful piece of advice.
Here's some more advice:
"If you want to sell right away, be realistic about the fact that you're going to take a hit."
"Consider renting it out for a few years."
"Don't demolish"
"You might want to replace the facade"
Would you buy a house in which a murder occurred? What if you were going to be the first occupant since the crime?
Have any of you realtors ever listed a house (or served as a buyer's agent) in which an awful crime occurred?
*****
WITH WHOM WE SURROUND OURSELVES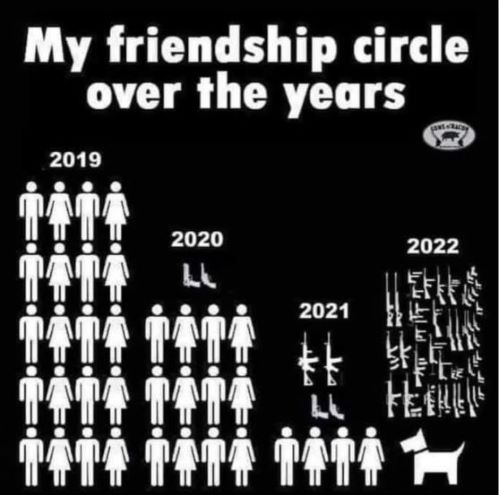 *****
THROCKMORTON'S FIRST LAW OF LIVE MUSIC: IF THERE'S AN UPRIGHT BASS IN THE BAND, IT'S PROBABLY GOING TO BE GOOD
If one upright bass is a signifier of good music, what the heck should you expect from five upright basses? (Actually double basses.)
This is actually pretty cool - five double basses playing the Pink Panther Theme.
*****
Top 10 commenters this past week:
1 [530 comments] 'Sponge - F*ck Joe Biden' [74.39 posts/day]
2 [452 comments] 'Joe Mannix (Not a cop!)'
3 [431 comments] 'Christopher R Taylor '
4 [428 comments] 'TheJamesMadison, drinking whiskey and getting into fights with Sam Peckinpah'
5 [411 comments] 'sven'
6 [397 comments] 'andycanuck (yikp0)'
7 [382 comments] 'Dave in Fla (there is no path to 270)'
8 [377 comments] 'CN'
9 [364 comments] 'Romeo13'
10 [355 comments] 'SMH at what's coming'
Top 10 sockpuppeteers:
1 [213 names] 'MiklosWatch' [29.90 unique names/day]
2 [80 names] 'Ciampino - I hoofed it here as soon as you called but after a nap'
3 [60 names] 'Elvis Chan'
4 [46 names] 'OrangeEnt'
5 [42 names] 'I am the Shadout Mapes, the Housekeeper'
6 [38 names] 'pookysgirl, trying to rest up'
7 [36 names] 'Duncanthrax'
8 [34 names] '18-1'
9 [33 names] 'Count de Monet'
10 [32 names] 'Intrepid Democratic Underground AoS Liaison'
*****
Tonight's overnight thread has been brought to you by the YOLO (You Only Live Once) lifestyle.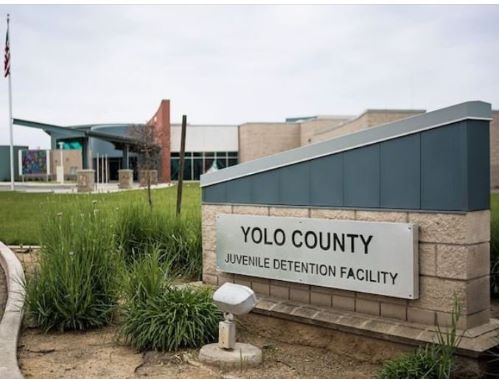 *****
Thanks again to the horde for letting me play host tonight. Please feel free to offer any helpful feedback, insults, or tips at buck.throckmorton at protonmail dot com


posted by Buck Throckmorton at
09:52 PM
|
Access Comments