« Gardening, Puttering and Adventure Thread, Oct. 8
|
Main
|
Weekend Hobby, Craft and Bodging Thread »
October 08, 2022
Ace of Spades Pet Thread, October 8
Courtesy Misanthropic Humanitarian
* * *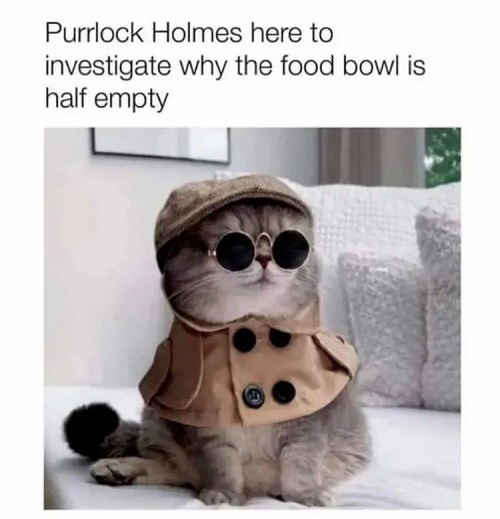 * * *
Good afternoon and welcome to the almost world famous Ace of Spades Pet Thread. Thanks for stopping by. Kick back and enjoy the world of animals.
Would you like a treat?
Let's just enjoy the animals and leave the world of politics outside today. We may need to keep our wits about us just to keep up with some of these critters.

* * *
* * *
Meet The PetMorons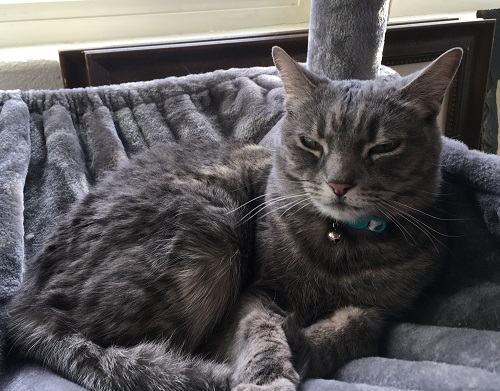 This is Maeve. The woman I got her from told me that she was the queen of her house, so in keeping with my Irish roots, I decided to name her Maeve, after a very famous Queen of Connacht.

She is very sweet (until she isn't), but looking at the pic can't you almost hear her saying "We are NOT amused!"?

RobertM
Yes.
* * *
&&&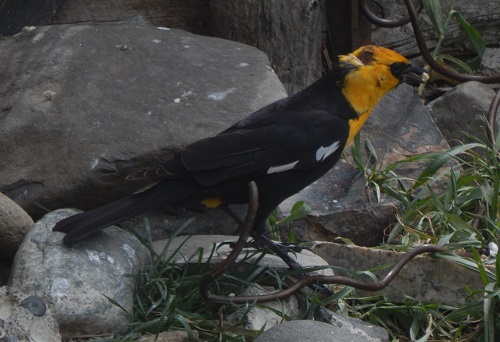 &&&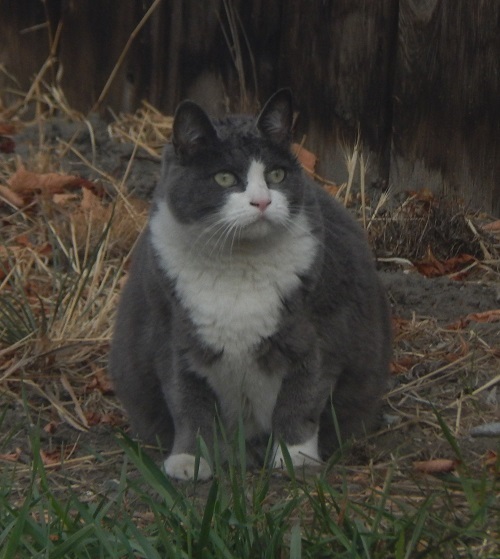 &&&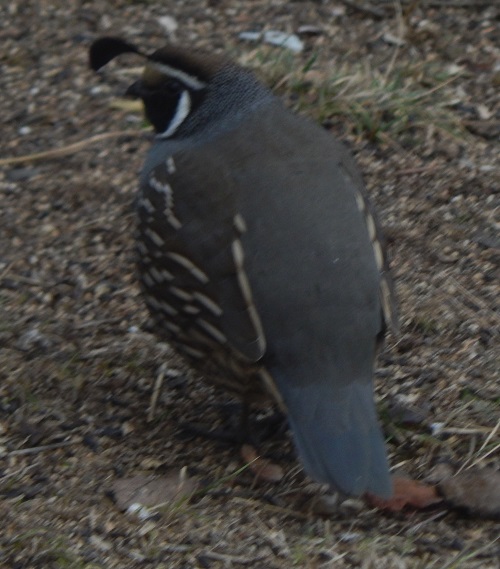 The attached are not my pets but do hang out in my yard.
A couple of these are from last winter but still amusing.
Use them if you think they're good enough.

Winston

Shot #1 is a cat crawling along my fence trying to not touch the snow.

Shot #2 is a yellow headed blackbird

Shot #3 is a neighbor's big gray kittie. Skittish so I have to sneak up on him.

Shot #4 is one of many quail that come for the birdseed.
Oh, so now we know your secret: birdseed. I love the little quail with the little topknot on its little head.
* * *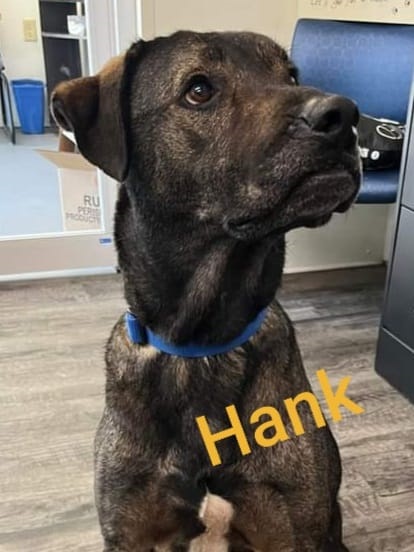 &&&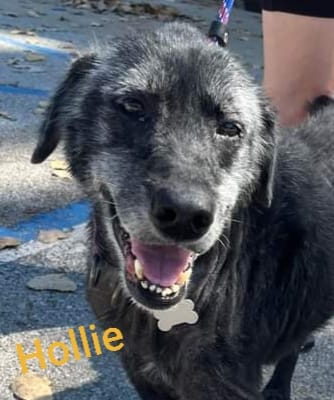 These are the two newest additions to Shep's. Henk is 9 years old and had to go to the shelter when his owner passed. Hollie is around 10 we think. She has a bad skin condition but we're working on getting her back to normal. She was a stray. Both are super sweet doggies!
Thanks for your great work, Jewells. Both pups look very appreciative.
* * *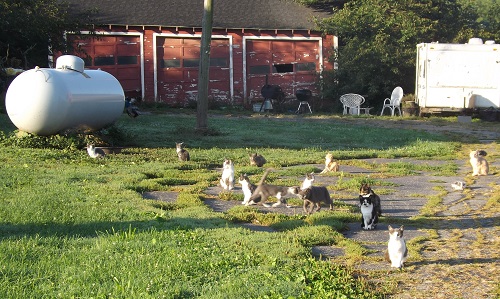 I have driven by this farm for several years.....we called it old McDonald's farm as the collection of peacocks, pigs, ducks, geese, dogs cats, etc., made for fun viewing.

A year ago I began to notice that no one was living there....finally found out that the owner had cancer and was being taken care of in a facility.
After a few days I decided to start feeding the cats....at that time there was about 30.

But over this past year the population would come and go.
I stop in several times a week to feed and water.....all are feral, except one that made his way into my van and has become my shop cat.

They are always out to greet me in the mornings I come by.....as seen in this photo.

Tom from Michigan

p.s. They ignore me if I am in a vehicle other than my white van.
Sorry to learn why the cats needed your help. Glad you were there.
* * *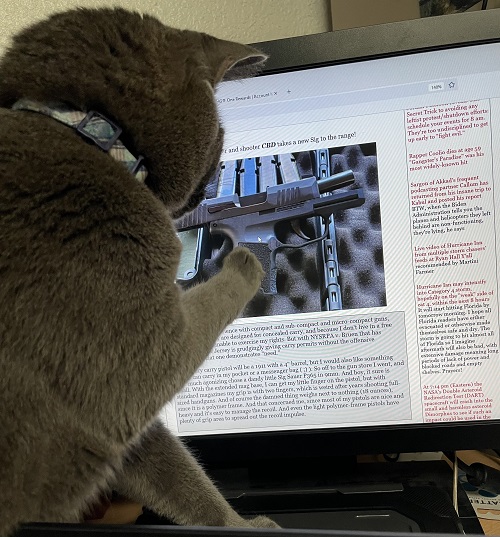 From IP
I'm an S&W and Ruger guy. Imagine my surprise when my buddy Grayson likes CBD's new P365! ???
Cats can be fickle that way. Heh.
* * *
What great pets and animal stories today. Thank you each and everyone for sharing. We have some season-specific items in the queue, but we are ready for more pet stories.
If you would like to send pet and/or animal stories, links, etc. for the Ace of Spades Pet Thread, the address is:

petmorons at protonmail dot com

Remember to include the nic by which you wish to be known when you comment at AoSHQ, or let us know if you want to remain a lurker.
Until next Saturday, have a great week!
* * *

If you start feeling nostalgic, here a link to last week's Pet Thread, the Ace of Spades Pet Thread, October 1. Some special PetMoron stories and photos there.
I closed the comments on this post so you wouldn't get banned for commenting on a week-old post, but don't try it anyway.

posted by K.T. at
03:20 PM
|
Access Comments