« Ace of Spades Pet Thread, October 8
|
Main
|
Saturday Evening Movie Thread: Four For Frighting [moviegique] »
October 08, 2022
Weekend Hobby, Craft and Bodging Thread
Greetings, kids. Hope your Saturday is going well. I'm just in the middle of rebuilding and sealing up the vent above the combo microwave and exhaust fan. Evidently, the original was installed by the Monroe Brothers and the cold air just pours into the kitchen from the attic. A little bit of Great Stuff foam and it feels warmer already.
First, from commenter Cat Ass Trophy:
This is a project I have been working on for 2 months. Converting a wall in the mud room, which used to stupidly house the washer and dryer, into useful storage. All of the cabinet boxes and face frames are built by me to fit the space. The upper cabinets are 2ft deep, the middle section is 9" for canned goods and jars, and the lower cabinets below the bench are for shoes hats and gloves for the littles. All that is left is building the doors. The room is narrow, so good pictures are hard to get.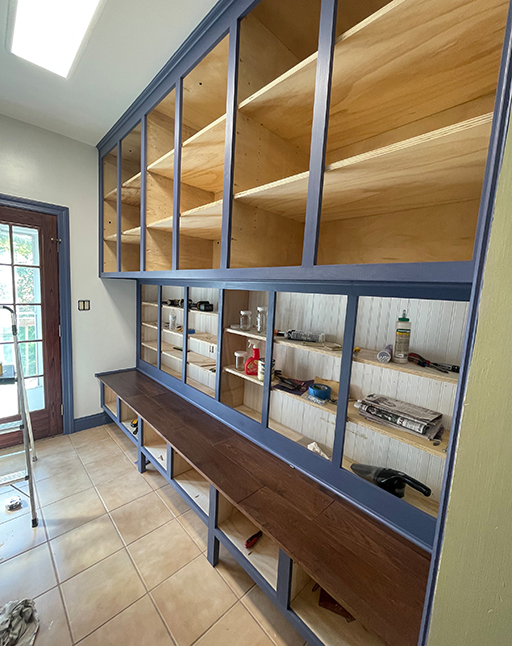 Looking great, CAT!

What are you all working on?


posted by J.J. Sefton at
05:00 PM
|
Access Comments