« "You're a F****** Plague:" Americans Have Been Relocating to Mexico City, and Mexicans No Son Contentes About It
|
Main
|
Lee Smith: The Washington Post and New York Times Only Admitted that Hunter Biden's Laptop Had Been "Partially" Verified In Order to Discredit The Bombshells They Feared Were Coming »
July 29, 2022
Quick Hits 1
The US debt will grow to double the country's gross domestic output in 30 years. This is "uncharted territory," economists warn.
I think it's well-charted territory, actually -- just look at South America. We're looking at collapse.
Federal debt will nearly double the nation's Gross Domestic Product by 2052 if it continues on its current trajectory, the U.S. Congressional Budget Office says in its economic and debt forecast released Wednesday.


U.S federal debt surpassed $30 trillion in February, and the most recent GDP data showed a decline of 1.6% in the first quarter of 2022. GDP second quarter data is set to be released Thursday.

Overall, the ratio of debt to GDP is expected to get much worse over the next three decades given current spending levels and the cost of holding high levels of debt because of interest rates.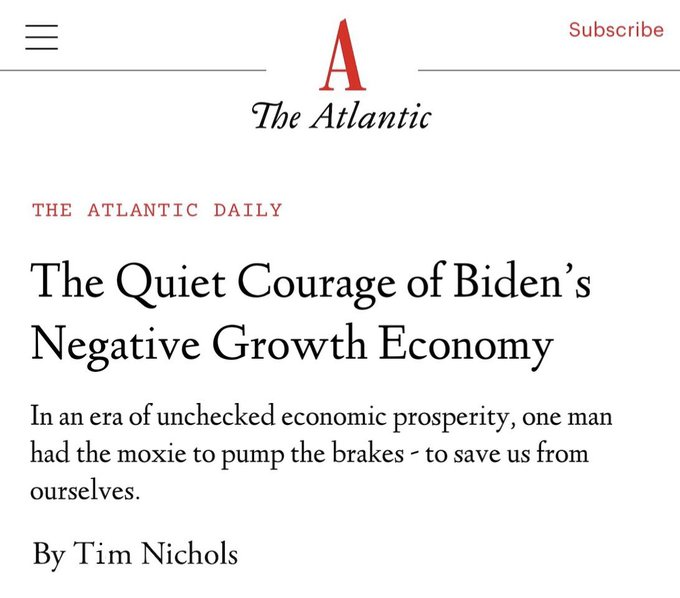 I don't... think that's real.
Harder and harder to tell with Senor Baloneynipples, though.
Twenty-two Republican attorneys general are suing the Biden Administration for stealing food out of the mouths of desperately poor children to force local schools to accept full-on transgenderism.
In May, the Biden administration announced that any school that participates in the federal school lunch program (which is run by the U.S. Department of Agriculture's Food and Nutrition Service) must allow students to use bathrooms, locker rooms, and showers and play on the sports teams aligning with their gender identity if they want access to funds for the program -- effectively holding money meant for ensuring student nutrition in exchange for compliance on radical leftist gender ideology.

Now, twenty-two Republican attorneys general are fighting back by suing the U.S. Department of Agriculture over that new guidance.

"We all know the Biden administration is dead-set on imposing an extreme left-wing agenda on Americans nationwide," Indiana Attorney General Todd Rokita said. "But they've reached a new level of shamelessness with this ploy of holding up food assistance for low-income kids unless schools do the Left's bidding."

Remember when Obama actually said that doctors used to deliberately drive up surgery bills by performing unnecessary amputations -- cutting off healthy feet in diabetics, for example? He claimed this in making his case for Obamacare.
That was, of course, a typically Satanic Obama lie.
But this isn't a lie:
Ghoulish surgeons admit cutting off the breasts of young girls -- 12-year-old girls, in fact.
And the left celebrates it!
A video resurfaced on Monday by anti-transitioning activist Chris Elston shows a group of Los Angeles pediatricians telling the 2018 Gender Spectrum conference that they conducted gender reassignment surgeries on children and adolescents. Kaiser Permanente gender specialist Kellyn Lakhardt tells the audience, "In terms of masculinizing top surgery, I think 12 is the youngest who has surgery through our program." Lakhardt adds, "We have had a few patients at 15 -- I don't think surgery actually happened until 16 -- that have had vaginoplasty."

Top surgery is a form of gender reassignment surgery in which a double mastectomy and contouring is performed to make the female patient's chest resemble that of a man. A vaginoplasty involves using male genital tissue to create the appearance of female genitalia, which is often accompanied by the removal of the testicles. Post-surgery maintenance requires a "lifetime commitment to aftercare" according to Boston Children's Hospital, as the body will treat this constructed "vagina" as an open wound, requiring patients to dilate the wound multiple times a day shortly after the surgery and then multiple times a week thereafter.

Another pediatrician at the same conference, Dr. Johanna Olson-Kennedy of the Los Angeles Children's Hospital, downplayed the permanence of any surgical alterations to gender dysphoric children and adolescents, along with concerns about children's ability to make such a decision. "What we do know is that adolescents actually have the capacity to make a reasoned, logical decision," she said. "And here's the other thing about chest surgery: if you want breasts at a later point in your life, you can go and get them."
From a week or so ago: Tucker Carlson says Biden is cognitively impaired and unfit for office and relies on drugs to appear to be semi-functional and everyone in official DC and the media knows this and has known this for years and has lied and lied about it for power.
If you've seen that already, apologies. I've heard references to Tucker talking about this, but I haven't seen a long clip about it until now.
Democrats are complaining that Biden is showing no signs of "engagement" with the duties of his office and doesn't answer their phone calls.
Well, yeah: He's a senile invalid who has two good hours a day thanks to an Adrenaline and Adderall Stack.
Allies to President Biden are voicing frustration about the political operation inside the White House as the midterm elections draw closer and the president readies for a possible reelection bid.

The allies say the lack of a "personal touch" from Biden has left them underwhelmed, with calls going unanswered, simple requests lacking a reply and little -- if any -- proactive outreach from staff inside the White House.

"The most important thing is people just want to feel engaged," said a longtime Biden ally, one of a dozen sources interviewed by The Hill who say Biden needs to do more to build support for the party and for his own political prospects to successfully run for reelection.

...

Democratic strategist Jim Manley and other political observers said they were sympathetic to the logistics around the pandemic. Still, with Biden's approval ratings averaging around 38 percent, they say, the White House needs to do better.

"Given the president's approval rating, I'd think they'd be working in overdrive to conduct outreach to as many surrogates as possible," Manley said. "As far as I can tell, it's not happening."

...

The backlog of unanswered calls and emails can be so trying at times that allies reach out to outside advisers and other allies for help.

"I've gotten calls from multiple people who can't get their calls returned," the longtime aide added. "It's symptomatic of how the Biden team is run. It's very top heavy. You can't get a yes or a no. ... 'Are you going to do this trip or not?' ... They have donors they've known for years who don't get calls returned."

"They're not getting answers in a timely manner," the longtime aide added. "They're not engaging with the DNC [Democratic National Committee] in a timely manner or any other outside groups trying to help the president."

This is what you "fortified the election" to put into office.
You all knew he was senile.
Are you demanding they increase the dosage of his A&A Stack? Don't you think that would be... dangerous?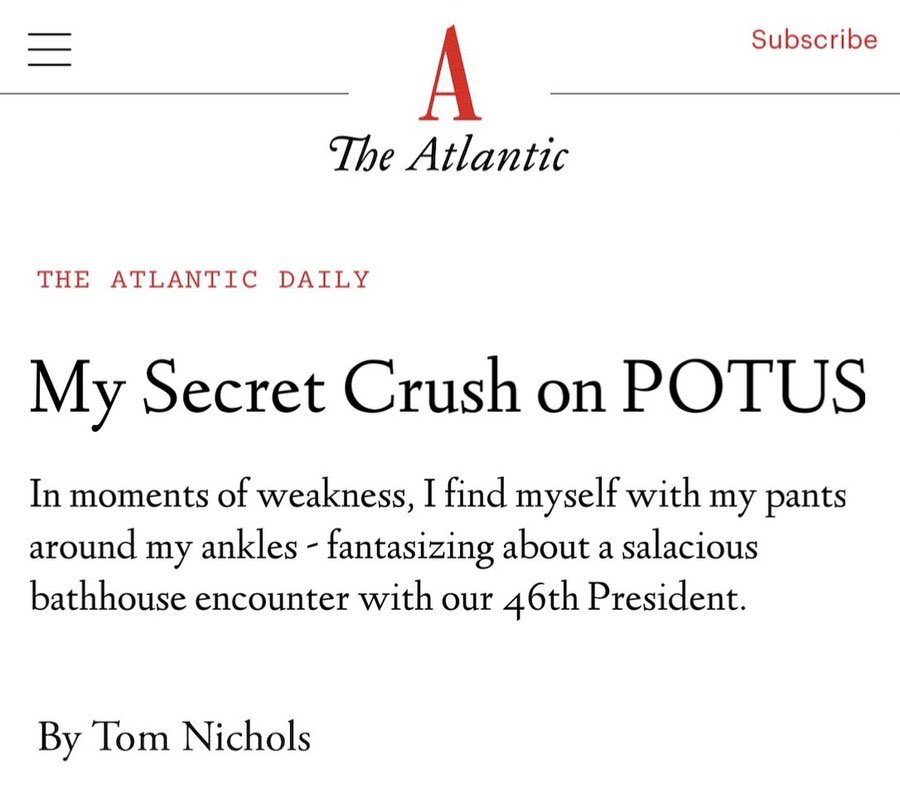 Again, I don't... think that's real.
Hard to say for certain, though.

By the way:
Schlong covid won.
Though I have a feeling that "Midterm Variant" will wind up proving to be the far more appropriate name.

posted by Ace at
04:00 PM
|
Access Comments