« Federalism
|
Main
|
Ace of Spades Pet Thread, July 2 »
July 02, 2022
Saturday Gardening, Puttering and Adventure Thread, July 2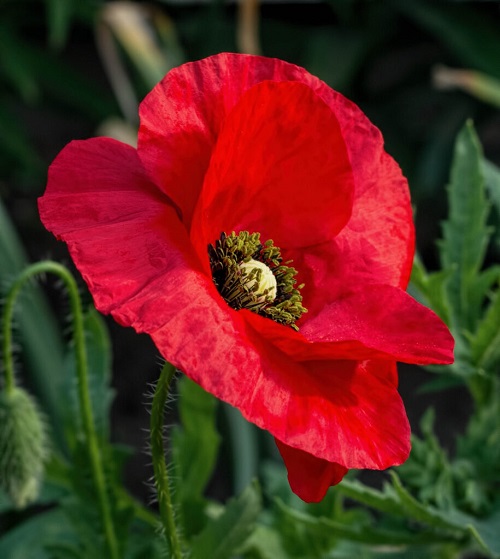 Happy Independence Day Weekend!
From Don in Kansas, Red, White and Blue selections from among his flowers. More great photos and information at the link.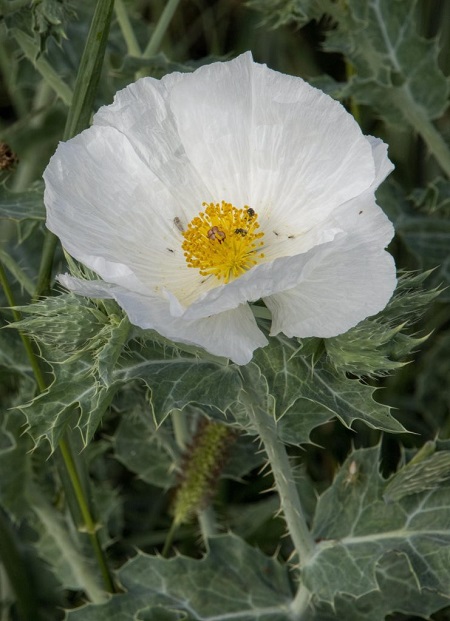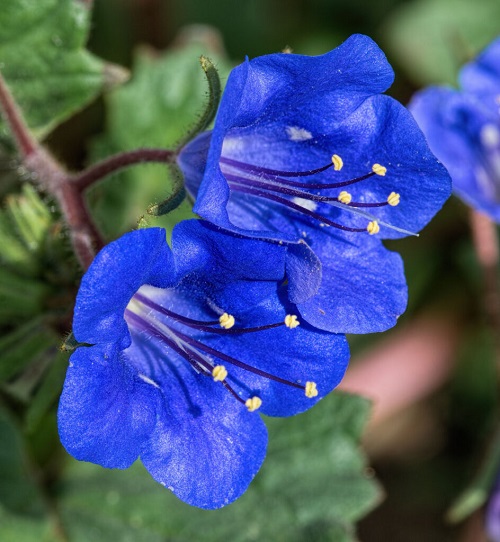 Critters
Today we have another great video from PointyHairedBoss:
Last year I discovered that we have hummingbird moths. I'm not sure if they were new arrivals or if I just had not noticed them before. This year I got ready with my slomo camera & got some cool video. You can get a good idea of their size from the clips of them feeding on dandelion flowers.

And the wings have panels - like a clear stained glass window.
Amazing what you miss when things go so fast.
They do look an awfully lot like hummingbirds in the garden. Love the music.
*
And here's an even smaller critter:
Hi KT--

This little fellow dropped on my glasses when I was out walking. I wonder if anyone knows what kind it is?

An image search shows that it looks a lot like a "Green Jumping Spider." But there are two problems with that.

1. They're supposed to be kind of large, and this chap was very small, about the size of an ant.

2. They're supposed to be exclusive to Australia. Now, I haven't been keeping up with the news, but I think if East Tennessee became part of Australia, I'd have heard about it somewhere.

I'd be curious to know what kind. Even if you don't like spiders, it's quite beautiful.

Thank you for the Gardening, Pet and other weekend threads!

BeckoningChasm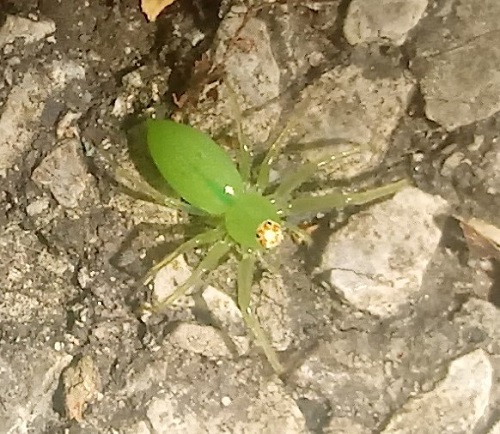 A lovely color. Can anybody identify this species?
Edible Gardening
For the last couple of weeks, we have had photos of berry plants, then of berries, in the Gardens of the Horde. Well, here's a recipe! Blueberry Kuchen. But you can substitute other berries, or sprinkle some raspberries on this one for a red, white and blue presentation with whipped cream or ice cream.
One day I opened the refrigerator to get lunch, and there was a half-eaten blueberry dessert with a note that said, "Kristen, please help yourself and share with the kids." I cut a slice, took a bite, and swooned.

This is the simple recipe from that summer. Sometimes I make it with blueberries and peaches or top it with fresh raspberries instead of blueberries. It is delicious with a scoop of vanilla ice cream or dollop of whipped cream, in fact, its quite delightful in the morning with a cup of coffee.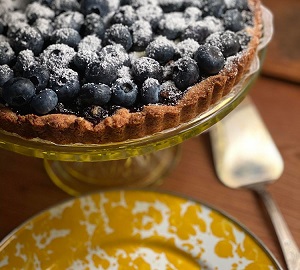 Today's Adventure
One year ago, July 5th 2021 a group of older scouts from the NASA area of Houston went on a backpacking trek in New Mexico at a scout ranch called Philmont. We were supposed to go in June 2019 but the trip got cancelled due to a forest fire. The trip was rescheduled for June 2020 and then the apocalypse happened. Third time's the charm and we went in July 2021! Philmont is a scout ranch but it's also a place for living history.

We were 10 days on the trail carrying everything we needed on our backs and filtering our drinking water from streams. We had to hang our food in trees every night so that bears couldn't get to it. Some locations we passed through were an old gold mining operation from the 1910s, a farm that was in operation in the 1890s, Waite Phillips (Phillips 66) hunting lodge from the 1940s, an old fur trapping camp, and a WWII training airplane crash from 1942. Our crew climbed 3 mountains including one called The Tooth of Time which was named because when wagon trains were heading west they knew when they saw that mountain they had two weeks until they would arrive at Santa Fe.

Our crew had two medical issues, neither of which was due to a panic educing virus (surprise!) . We made some spectacularly stupid decisions, one of which led to one of the medical issues. Our sister crew was a crew from Illinois that helped us out of one of our stupid messes we got ourselves into, but they didn't know it at the time. Another crew from Pennsylvania also helped us out when our clean water supply fell off a pack and went tumbling down the side of a mountain we were climbing. We gave up on it but they hauled it up and gave it back to us, much to our surprise. We were very grateful we didn't have to rely on rainwater for drinking that night.

My favorite part of the whole trip was when two of my sons who were on the trek with us met up with my third son who was on staff there for a family picture. All my kids got to go to a place I went to as a teenager and they got to have an adventure there too. It was one of my lifelong goals.

I hope this is the type of adventure you had in mind for this thread and you'll consider using it.

Rihar
arriving at fur trapping camp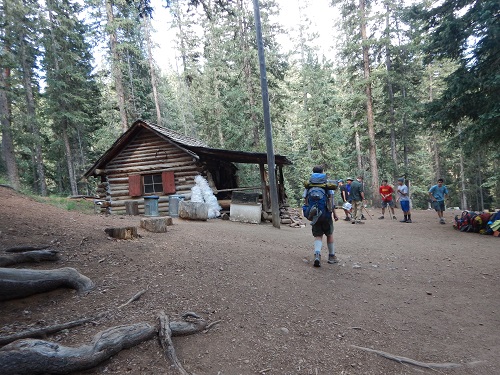 black powder shooting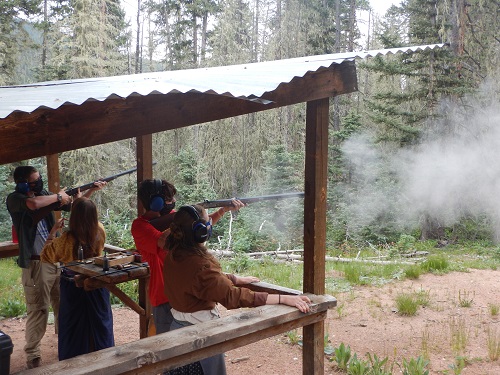 ground squirrels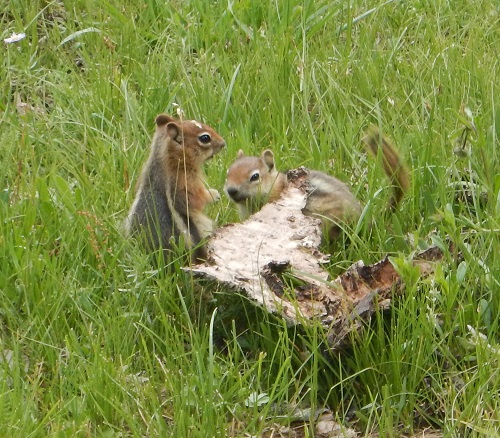 WWII plane crash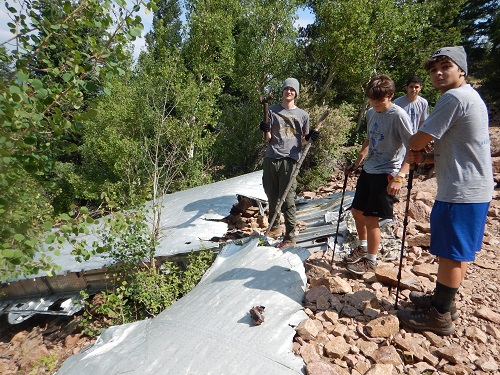 Norman Rockwell "Tooth Of Time" re creation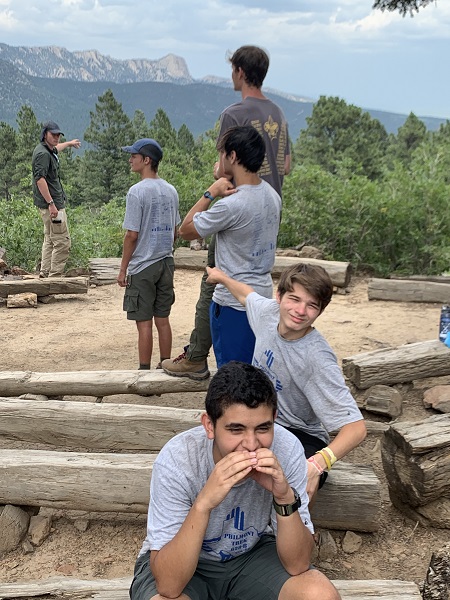 tooth of time: Norman Rockwell painting referenced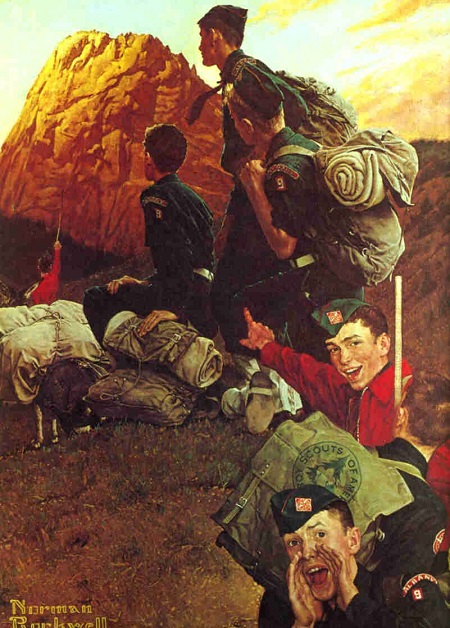 hiking to the Tooth of Time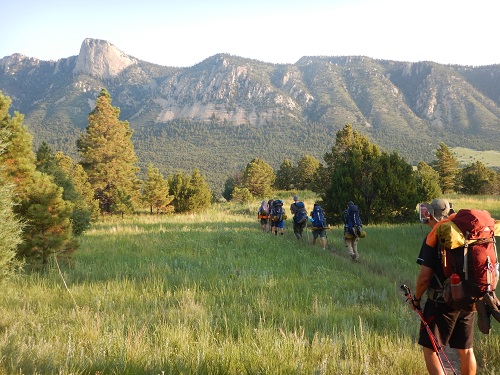 Well, that was an adventure, for sure! There's a lot of history in this country. Good to see the kids exposed to some of it. The Rockwell re-creation is fun!
Gardens of The Horde
Hello KT,

I thought I would send you an updated photo from the one I sent in March. From daylily awakening to putting on a show! I hope everyone is enjoying the Summer!

Jeff L

They look great!
Hope everyone has a nice Independence Day Weekend. If you didn't see your photos here today, check again next week.



If you would like to send photos, stories, links, etc. for the Saturday Gardening, Puttering and Adventure Thread, the address is:
ktinthegarden at g mail dot com
Remember to include the nic or name by which you wish to be known at AoSHQ, or let us know if you want to remain a lurker.

Week in Review
What has changed since last week's thread? June 25, featuring apple blossoms, several kinds of berries, adventures with seedlings, a family-friendly hiking adventure and peonies. We have a recipe for some of those berries today.
Any thoughts or questions?
The comments here are closed so you won't get banned for commenting on a week-old post, but don't try it anyway.

posted by K.T. at
01:21 PM
|
Access Comments