« Saturday Evening Movie Thread - 7/02/2022 [TheJamesMadison]
|
Main
|
Daily Tech News 3 July 2022 »
July 02, 2022
Saturday Overnight Open Thread (7/2/22)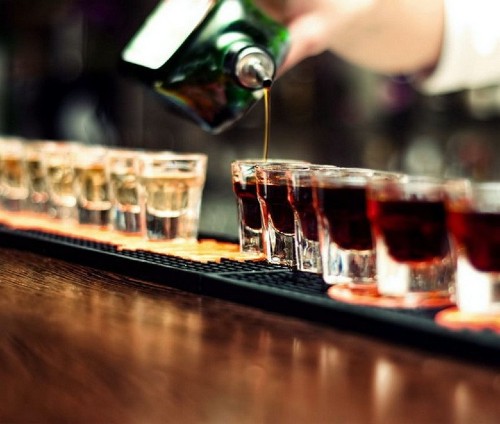 ***
The Saturday Night Joke
Teacher arrested at JFK Airport....
A school teacher was arrested today at John F. Kennedy International airport as he attempted to board a flight while in possession of a ruler, a protractor, a compass, an ancient wooden device called a "slide-rule," as well as a code device called an "abacus" that he claimed was a calculator.
At a morning press conference, the Attorney General said he believes the man is a member of the notorious Al-Gebra movement. He did not identify the man, who has been charged by the FBI with carrying weapons of math instruction.
"Al-Gebra is a problem for us," the Attorney General said. "Al-Gebra has terrorized many young people for years. They derive solutions by means and extremes and sometimes go off on tangents in search of absolute values".
"They use secret code names like 'X' and 'Y' and refer to themselves as 'unknowns,' but we've determined that they belong to a common denominator of the axis of medieval with coordinates in every country."
"As the Greek philosopher Isosceles once said, 'There are 3 sides to every triangle.' "
When asked to comment on the arrest, President Biden said, "If God had wanted us to have better weapons of math instruction, he would have given us more fingers and toes."
White House aides told reporters they could not recall a more intelligent or profound statement by a President at any time in all of history. ABC, CBS, CNN, MSNBC, NBC proclaimed Biden has solved yet another problem created by Trump. (H/T Captain Josepha Sabin)
***

The Japanese have interesting cultural ideas.

IN 2020, UNUSUAL PUBLIC TOILETS were installed in two parks in the ever-popular Yoyogi district of Tokyo and quickly, although for a brief period, became an internet sensation.

The stalls, in particular, are quite easy to find, encased by transparent glass walls of a variety of vibrant colors, looking immaculate—and yes, you read it right: the restroom's walls are transparent, totally see-through. You can see everything inside, from the flush toilet to the hand wash sink. Now the question is, how does one use it?
***
Yes, I would be late to wherever the hell I was going. Including the TXMoMe.

CASCADE TOWNSHIP, Mich. (WOOD) — Ten thousand dollars to miss an airline flight?

That's what some passengers flying Delta Airlines out of the Gerald R. Ford International Airport say they were offered earlier this week.

"I think the airlines are doing everything they can to make it a good experience. But $10,000 is a lot," said passenger Jason Aten.
***

Holy crap!

***

Being the cynical and pessimistic individual. I'm not sure if this is going to work out well.

Drones will start responding to police calls in this South Florida city


Coral Gables police plan to use drone technology to respond to calls.
CORAL GABLES, Fla. – Officers in squad cars may not be the only thing showing up at police incidents in Coral Gables anymore. Instead, a drone could arrive first.

The department is using the city's Fourth of July celebration at the Biltmore Hotel as a test run for its new drone program. Organizers expected the event to draw more than 40,000 spectators and police said they will use the drone to monitor crowds, traffic and any incidents that could occur.

After the Fourth, the two drones will be dispatched from strategic points throughout the city to specific incidents, meaning they won't be patrolling the streets, police Chief Ed Hudak said.
***

Get off my lawn. And get the hell out of my house.

A 93-year-old man has shot and critically injured a would-be burglar after a gang tried to break into his home in California.

Retired plumber Joe Howard Teague repeatedly warned the attempted robbers that he had a shotgun, but they continued to approach and throw things at him.

Teague told reporters outside his Moreno Valley home yesterday: 'I approached them to put them under citizen's arrest.
***

I don't think I'll try to expense this on my expense account.

This Is What A $600 Meal For 1 At One Of The World's Most Expensive Restaurants Looks Like
***

I'm wondering........Was he humming "8 Miles High".

This South African Climber Just Made The First Legal Paraglide Flight Off Mount Everest

Instead of several days, it took Pierre Carter just 20 minutes to descend Mount Everest on his paraglider.

As dozens of climbers slowly made their way down Mount Everest last month, one mountaineer soared above them all. At noon on May 15, 55-year-old Pierre Carter took off from the South Col of Everest in a paraglider and flew to the ground, landing in just 20 minutes.
***
The ONT Musical Interlude & Groovy Vibes Emporium
On July 1, 1981 - Rushton Moreve
Rushton Moreve bassist with Steppenwolf, was killed in motorcycle accident in Santa Barbara, California, aged 32. He co-wrote their hit 'Magic Carpet Ride' with lead singer John Kay; Steppenwolf also had the 1968 US No.2 single 'Born To Be Wild'. Moreve left the band in late 1968 when he refused to fly back to California at that time, fearing it would sink into the Pacific Ocean after an imminent earthquake. via thisdayinmusic.com
&&&
On July 1, 1995 - DJ Wolfman Jack
DJ Wolfman Jack died of a heart attack. He was the master of ceremonies for the rock 'n' roll generation of the '60s on radio, and later on television during the '70s. via thisdayinmusic.com
&&&
Born on July 1, 1945 - Deborah Harry
Deborah Harry, American singer, songwriter, and actress with Blondie who scored five UK No.1 singles including the 1979 UK & US No.1 single 'Heart Of Glass' and the 1978 world-wide No.1 album Parallel Lines. As a solo artists she scored the 1986 UK No. 8 single 'French Kissing In The USA'. A former Playboy Bunny, her acting career spans over thirty film roles and numerous television appearances. via thisdayinmusic.com
&&&
On this day: 2 Jul 1979
Sony introduced the Walkman, the first portable audio cassette player. Over the next 30 years they sold over 385 million Walkmans in cassette, CD, mini-disc and digital file versions, and were the market leaders until the arrival of Apple's iPod and other new digital devices. via thisdayinmusic.com
***

He's definitely going to need a new wardrobe assistant. Genius Award Winner.

JUNE 25--An Alabama man wearing a t-shirt proclaiming "I'm Too Good for drugs!" was arrested for possessing methamphetamine and narcotics paraphernalia, police report.

Allen Burnett, 60, was collared Thursday night near his home in Ashville, a small city about 45 miles from Birmingham.

Burnett, seen at right, was charged with a pair of drug counts and booked into the St. Clair County jail. He was released early yesterday morning after posting $3500 bond.

At the time of his arrest, Burnett was wearing a purple t-shirt that declared, "I'm Too Good for drugs!"
***

Tonight's ONT has been brought to you by My Outlook On Life At The Moment.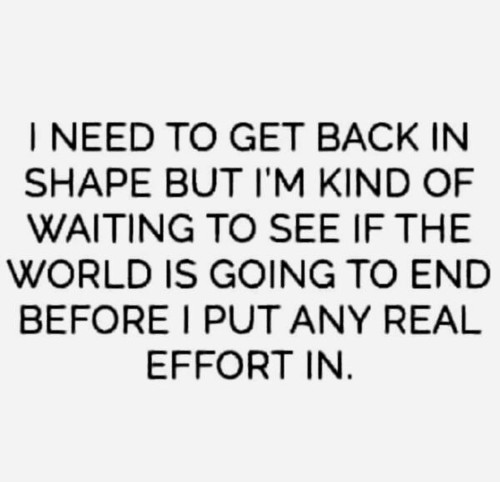 Notice: Posted with permission by the Ace Media Empire's office space occupants. And my visitors.


posted by Misanthropic Humanitarian at
10:04 PM
|
Access Comments