« Twitter's Top Lawyer -- Who Has Pushed for Ever More Censorship With the Indignant Fury of a Holy Inquisitor -- Cries In Meeting With Employees
UPDATE: MUSK CALLS HER CENSORSHIP OF THE HUNTER BIDEN LAPTOP STORY "INCREDIBLY INAPPROPRIATE"
|
Main
|
Doga Cafe »
April 26, 2022
Quick Hits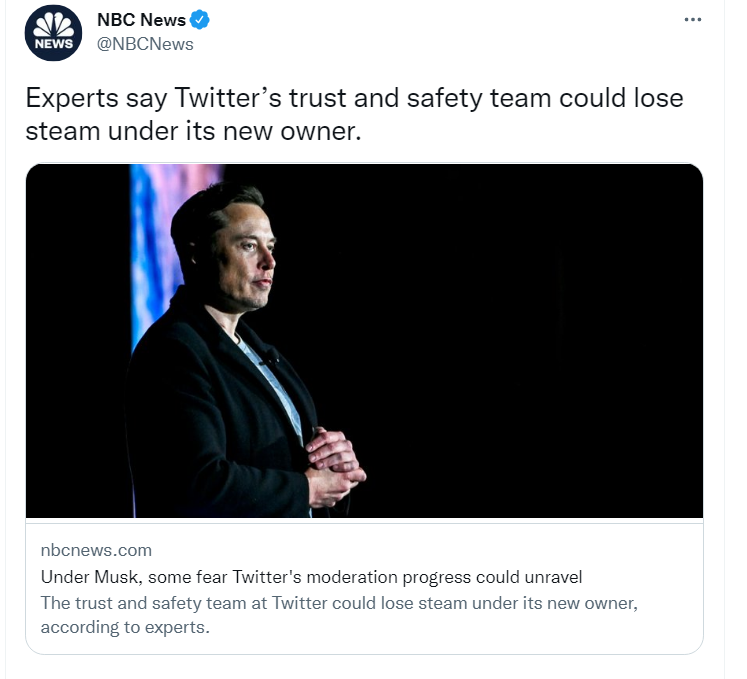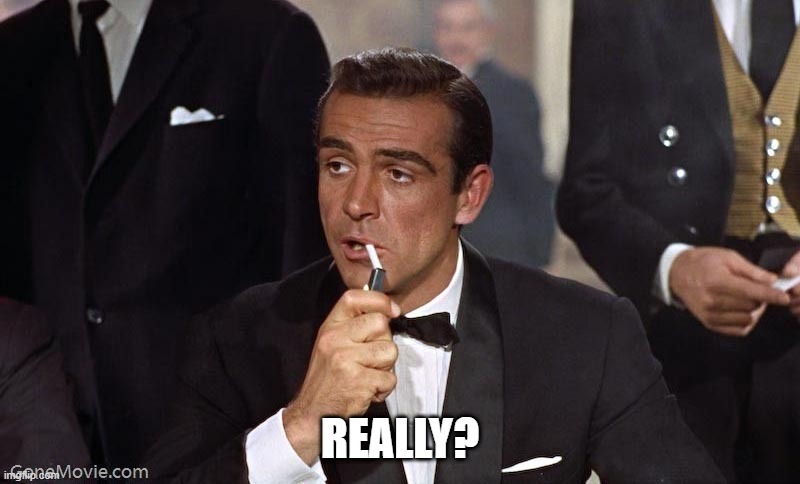 Actually the correct image would be from You Only Live Twice. Mr. Osato believes in a healthy chest.
But what they had was Dr. No. and that will do.
By the way: Big conservative accounts are reporting tens of thousands of followers being added to their accounts -- presumably as Twitter turns off or dismantles the suppression software and prepares to hide the evidence.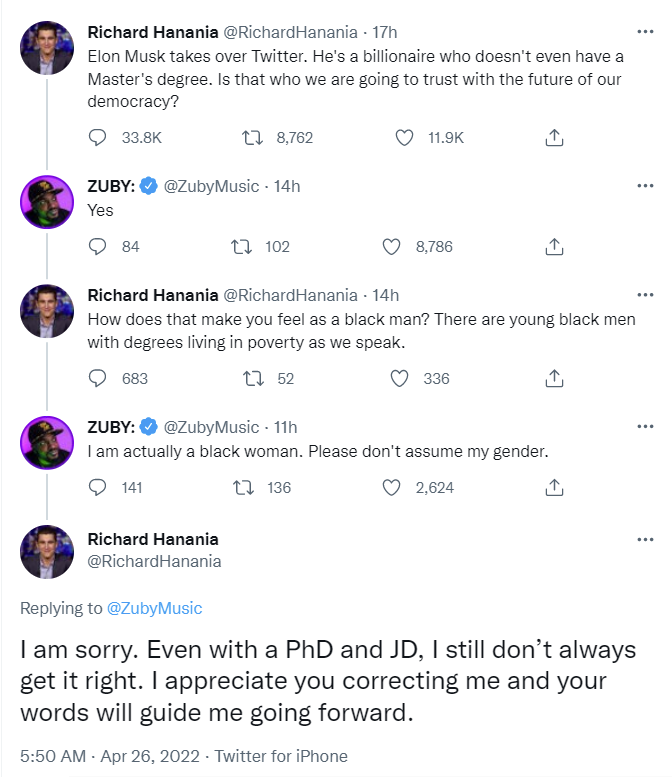 Zuby is the world champion female powerlifter.
He was previously banned from twitter for responding to a transgender taunting him with, "Okay dude..."
Update: I thought the name Richard Hanania sounded familiar and maybe someone on the right.
202 The Richard Hanania tweets are jokes. I think a lot of people thought he was serious, but his whole history is acting like an over the top (or I guess now mainstream) leftist, like calling every white "a privileged white Male" even if the person is female or Indian. Posted by: Rbastid
Sorry for misleading you. I should have looked into that. It was Too Silly To Be True.
Kathryn Jean Lopez @kathrynlopez


I made it to Miami, and expect to be getting on an NR Cruise, that's what I most associate this part of Florida with #memories
@jackfowler

@JonahDispatch
The climate cultist who set fire to himself in front of the Supreme Court liberated six liters of dangerous carbon dioxide in doing so.
Also, he croaked.
A climate activist who lit himself on fire on Earth Day outside the United States Supreme Court Building has died, according to reports.

Wynn Bruce, 50, of Boulder, Colorado, died Saturday, a day after he set himself ablaze in Washington, D.C., the Metropolitan Police Department told Fox News.

The incident happened around 6:30 p.m. on the plaza in front of the court building.

He was airlifted to a local hospital, where he died.

A Facebook page belonging to a person named Wynn Bruce said he was a Buddhist and a climate activist.
A Buddhist "priest" he meditated with... justified and praised the suicide and called it heroic.
A Buddhist priest from Boulder said she knew Bruce and called his death "an act of compassion."

"This guy was my friend. He meditated with our sangha [Buddhist community]," Dr. K. Kritee wrote. "This act is not suicide. This is a deeply fearless act of compassion to bring attention to climate crisis. We are piecing together info but he had been planning it for at least one year."
Oh and you knew about it and chose to conceal knowledge of the suicide plot. Swellers.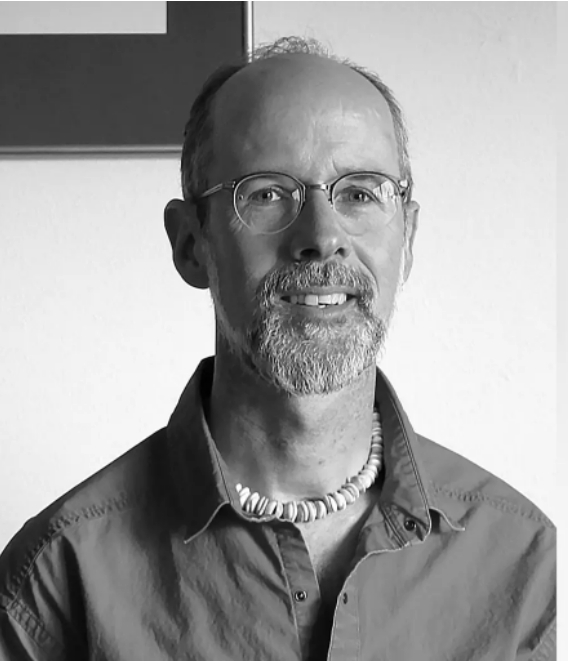 Based on a characterological assessment of his photo,
Wynn Bruce was fated to either self-immolate for Gaia,
or to co-create the Teenage Mutant Ninja Turtles in 1986.
I would have gone with the Turtles. Cowabunga, dude.
Still waiting to hear if he died "with covid."
Sarah Gonzales is enjoying Twitter's new free speech regime before it's actually implemented, saying unsayable things.
Bobby Burack @burackbobby_

Past week:
* Elon Musk bought Twitter
* Shaun King deleted Twitter [Yeah but surprising no one, he immediately reneged on promises he made to backers]
* Jon Stewart found out nobody likes his show
* CNN+ died
* Rogan announced 2M new subscribers
* Jemele Hill failed again
* Bomani failed again
* Judge struck down travel mask mandate
* Spotify dropped Michelle Obama
318 >>>312 Brian Stelter lecturing Elon Musk. The height of absurdity. Posted by: m

ummm... the "width" of absurdity I'd say, surely.
Posted by: ace at
Sorry, gotta bring that to the front page.
Answer to Mark's question: Yes. It's also all she knows how to do.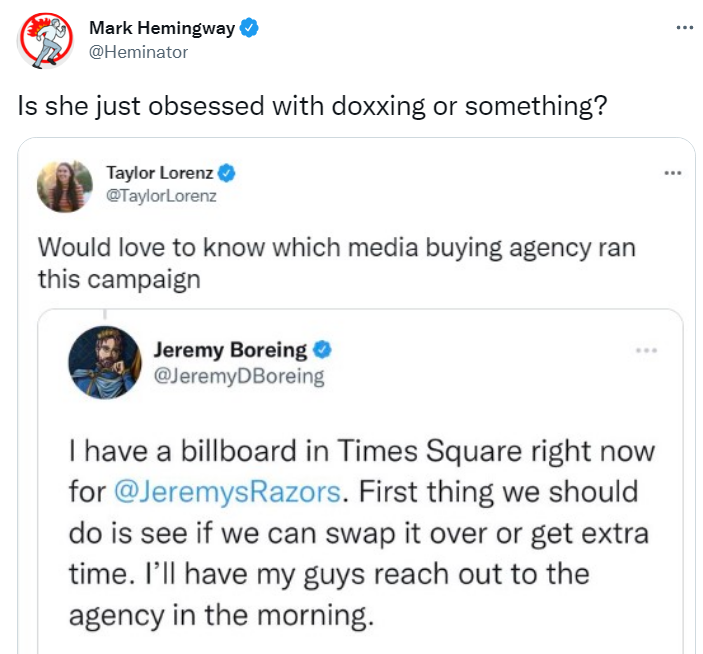 "Drag kid" performs on... Good Morning America. Owned by the Walt Disney Corporation.

posted by Ace at
06:50 PM
|
Access Comments