« Gardening, Puttering and Adventure Thread, April 30
|
Main
|
Weekend Hobby, Craft and Bodging Thread »
April 30, 2022
Ace of Spades Pet Thread, April 30
* * *
Good afternoon and welcome to this weekly respite from most of the outside "civilized" world -- the Ace of Spades Pet Thread.
Thanks for stopping by. Kick back and enjoy the world of animals.
Reminder: For current events and politics, the Thread before the Gardening Thread (a couple of threads below) is almost always an Open Thread.
* * *
From Legally SUfficient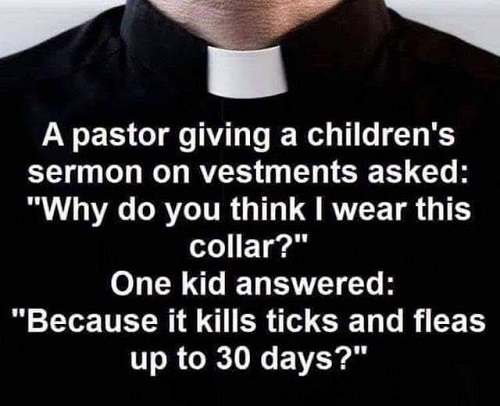 * * *
Have you ever had a judgmental cat?
* * *
How about a non-judgmental dog?
* * *
Meet The PetMorons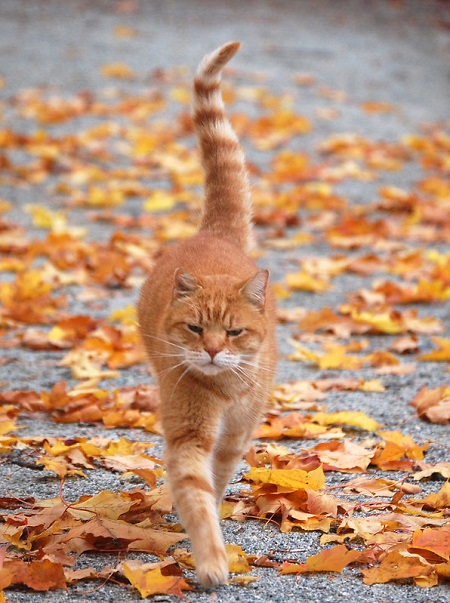 &&&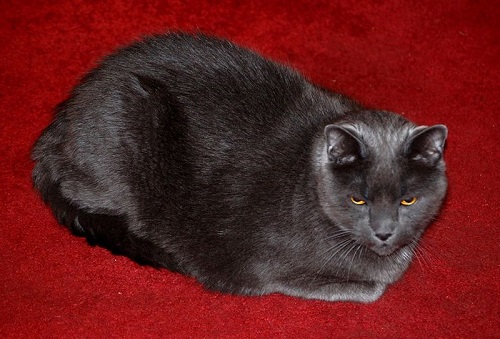 &&&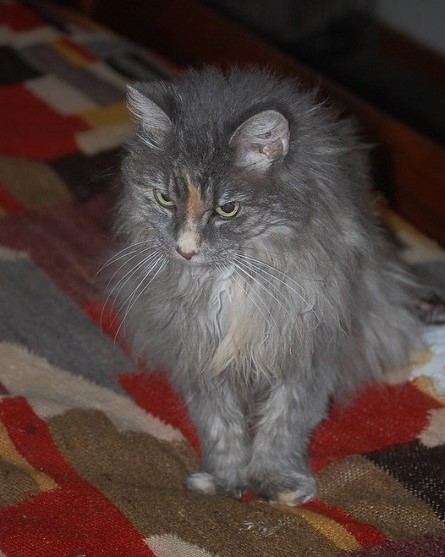 Love the pet thread. Thanks for picking up the weekly post.

I never adopted a cat, but I got to appreciate them when circumstances brought them to my home. These three have moved on, but they enriched my families lives.

The first is Sunny. He was adopted by my eldest daughter and lived with me for several years after I divorced and moved to a remote area of New Hampshire. He always sported an angry look, but was a pussy-cat. Very easy going, except when he was on the prowl.

When I remarried, my new wife brought Peeve and Tubby. Peeve was a classic Blue Russian, which means he acted like a dog. Laid back and loved to have his belly rubbed.

He got his name from my wife's son, who decided that the cat would be literally his "pet Peeve." Tubby was a rescue and almost died after being mauled by a dog, my wife and her daughter nursed her to health. She was tiny but a sweetheart.

Levin
Well, those three cats are distinctive! That angry look does not fit with the name Sunny, but I guess his personality did!
Great stories with the other two kitties, too. Sounds like they were blessed to live with you and your family. Beautiful cats.
* * *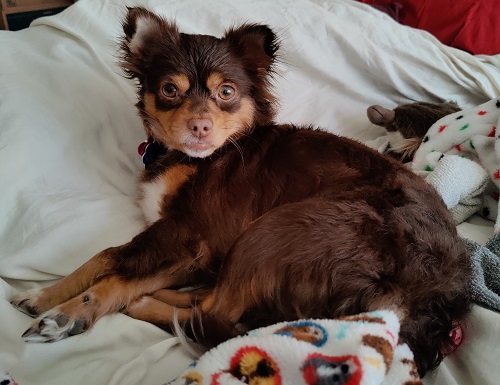 &&&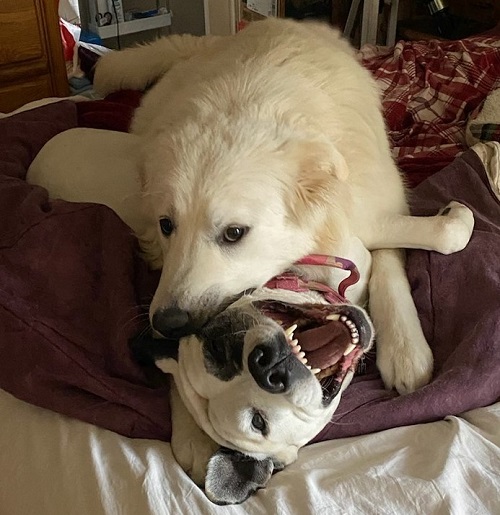 Over the years you graciously posted pictures of my four legged canine companions.

The mix has changed as some are waiting for us on the other side of the rainbow bridge. What has been constant is the joy they bring to our lives.

The single dog is Gizmo, who came to our family 11/01/21 as a stray. One look at her face tells you why. Sometimes she is sweet like Gizmo from the movie. The very next moment, she is all gremlin.

The other two are Lily Bear (Great Pyrenees) and Dakota Belle (All American mutt). They love to wrestle and make us laugh.

Laughter and love given are important to me as I am diagnosed with Stage 4 Prostate Cancer. I fight hard everyday to spend time with my loving wife, family, friends, and of course, these three blessings.

Brian
Great dogs. Sorry to hear about your health challenges, Brian. We're pulling for you. The time you spend with your wife, family, friends and pets is precious. We appreciate your update and photos.
* * *

What great PetMorons, past and present, today. Thank you for sharing your pets with us.
If you would like to send pet and/or animal stories, links, etc. for the Ace of Spades Pet Thread, the address is:

petmorons at protonmail dot com

Remember to include the nic or name by which you wish to be known at AoSHQ, or let us know if you want to remain a lurker.
Until next Saturday, have a great week!
* * *
If you start feeling nostalgic, here a link to
last week's Pet Thread. The comments are closed now so you won't accidentally ban yourself by trying to comment on a week-old thread, but don't try it anyway.

posted by K.T. at
03:03 PM
|
Access Comments