« End of the month close-out on curiosities
|
Main
|
Ace of Spades Pet Thread, April 30 »
April 30, 2022
Gardening, Puttering and Adventure Thread, April 30
The surprising photo above is from BigG:
Two 3 week old hummingbird chicks almost ready to leave the nest in our lemon/mandarin/navel orange tree in San Diego
How great is that?
BigG also has a variety of potted plants, many of them succulents, except maybe for these pelargoniums: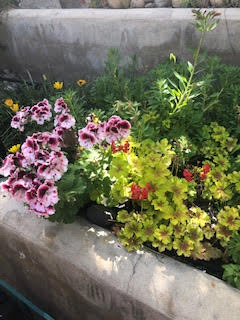 This cactus close-up is striking: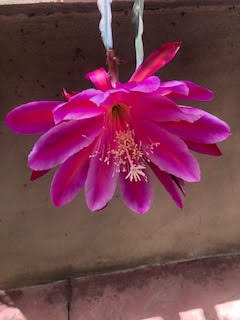 What a variety!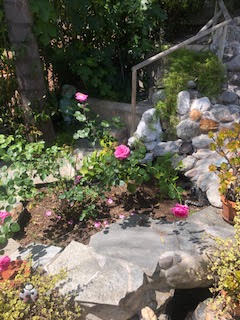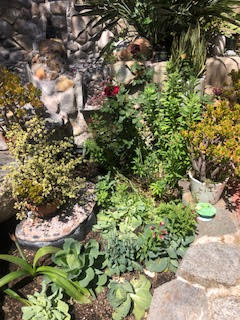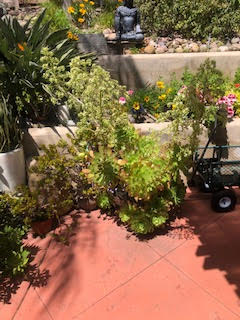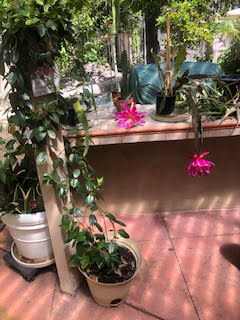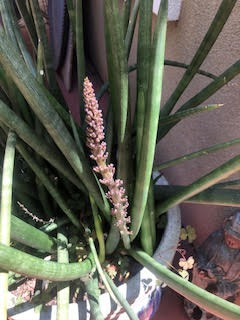 BLEG
Speaking of succulents, gourmand du jour would like to know what this is:
This thing took off on an incredible growth spurt, it comes up to my chest (5 feet or so)

No idea what it is. I never planted it, it just "volunteered".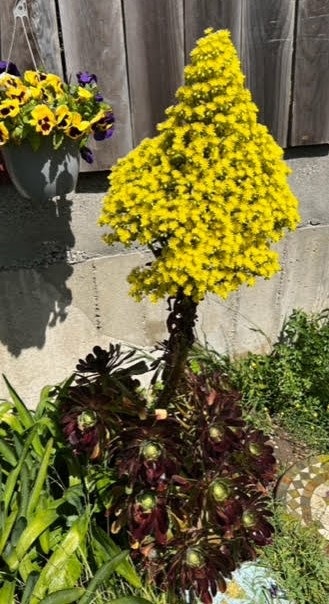 Striking.
Critters
NaughtyPine here. This isn't the best quality (zoomed in on a phone) but such is the state of my garden.

I disturbed the neighborhood rabbit by leaving items in its corner. In summer, the rhubarb makes a good hiding spot. It checked out the area

An Eastern gray squirrel (often black in this part of Michigan) has been removing dead grass to make a nest (aka drey). She's better than a thosta rake.
Hi KT, came across this fellow on a walk on a semi-nature walking trail. As it was a pretty hot day, he was no doubt just absorbing some warmth on the pavement. As this trail gets a lot of bicycles, I thought it best to get him off the road. I didn't want to risk being bitten--I have no idea what species this is, but as you can see he was huge. So I sort of got closer and closer to him, all the while telling him his chosen spot was not a good idea. He eventually slithered off into the underbrush.

This was East Tennessee area.

Thanks!

BeckoningChasm

Wow. Anybody know what kind it is?
Edible Gardening
Five perennial vegetables: Artichokes. Cardoon, Rhubarb, Alliums: Have you ever heard of Babington's Leek? Welsh Onion? Some of us have heard of Egyptian Walking Onion. How about Perennial Kales? Oca? Jerusalem Artichokes? Asparagus.
Not all of these grow in every climate. We can discuss them in the comments.
GARDENS OF THE HORDE
Skip, from last week's comments. (Link to the thread at the end of this post)
This is one of our pair of I think flowering crab apple, or something similar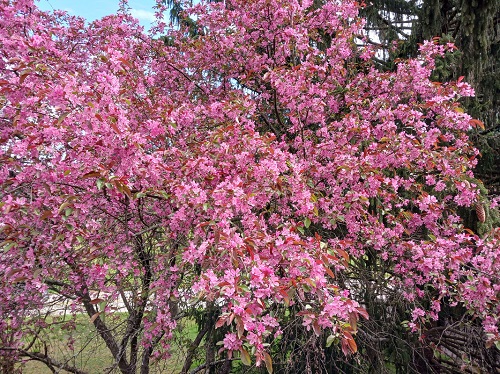 Beautiful!
Check out some of the late comments to the thread from last week, too, if you missed them.

Putting things by
By-Tor has some entries for the County Fair. Here, more naturally fermented dill pickles:
Four days of active lacto-fermentation. Cucumbers are now pickles, cloudy brine indicates probiotic yeast activity. The pic where they are dark green was day one.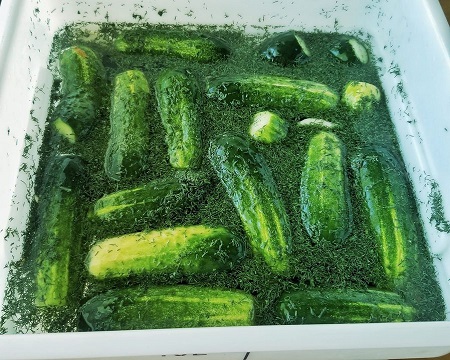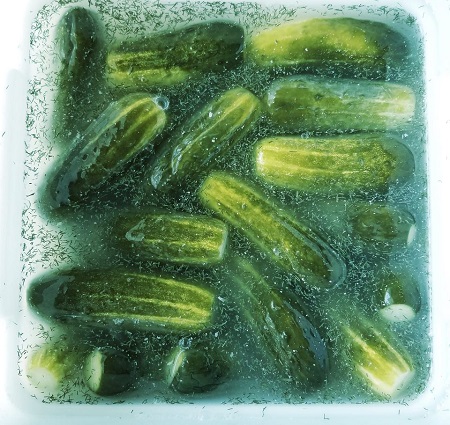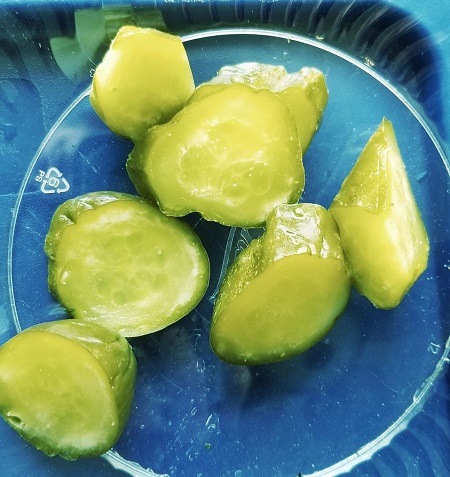 My three entries for the County Fair labeled, along with recipes, ready for drop off today.

Bread and butter pickles, naturally fermented dill pickles, and spicy pork jerky.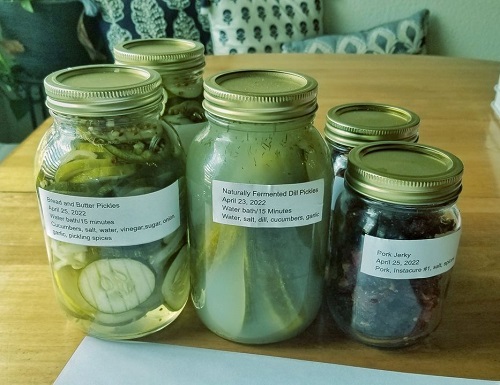 The naturally fermented pickles have a really different look from the bread and butter pickles.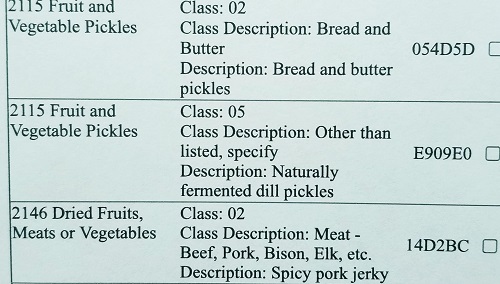 If you would like to send photos, stories, links, etc. for the Saturday Gardening, Puttering and Adventure Thread, the address is:
ktinthegarden at g mail dot com
Remember to include the nic or name by which you wish to be known at AoSHQ, or let us know if you want to remain a lurker.

Week in Review
What has changed since last week's thread, which included information on fermented pickles, geese, flowers, goatheads? The comments here are closed so you won't get banned for commenting on a week-old post, but don't try it anyway.

posted by K.T. at
01:12 PM
|
Access Comments