« The Day I Turned 29 [Pete Bog]
|
Main
|
Daily Tech News 17 April 2022 »
April 16, 2022
Saturday Overnight Open Thread (4/16/22)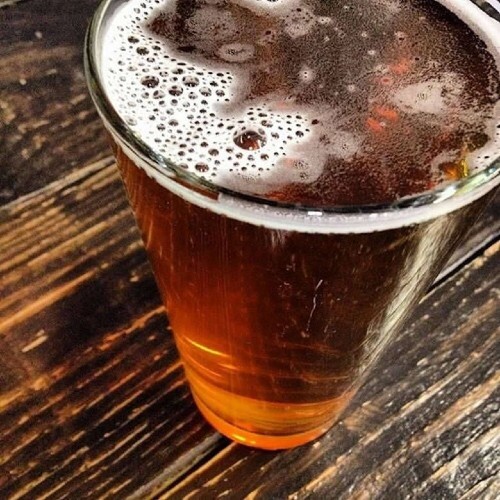 ***
The Saturday Night Joke


An Irishman and a Norwegian apply for the same job.
The job they're applying for is at an engineering firm in Dublin.
Both the Irishman and the Norwegian do so well in the interview the boss can't decide who to hire, so he sets up a small aptitude test.
Both men again score the same. 19/20 correct.
After some waiting the boss comes through and says to the Irishman: "I'm sorry but on this occasion we've decided to hire the Norwegian"
The Irishman angered by this says "Surely, me being Irish would mean you would give the job to me instead of a foreigner". He went on a rant about looking after the locals etc.
When he was done the boss replied. He said:
"Well it's like this. We didn't make the decision based on how many answers you got right but more on the answers you got wrong"
So the Irishman still angry says, "but we both got one wrong answer."
Again the boss replies calmly saying, "it's not how many wrong answers you got but the answer you gave. On question 7 the Norwegian wrote 'I don't know' as his answer.
Your answer was 'Neither do I'".

***

I wonder if a Moron thought of this?

FENNVILLE, Mich. — What happens when you mix an Easter egg hunt with a haunted house?

You get "Fear the Bunny," an adult, horror-themed event happening in Fennville.

The Pier Cove Cargo Company is hosting the event on Saturday, April 23rd. Participants will buy their tickets ahead of time, and won't know where to go until the day of the event.


The ticket will allow them to get GPS coordinates that then leads them through a one-of-a-kind Easter egg hunt.

"Let's do an Easter egg hunt at night, but add a little bit of fear to it with zombies and whatever else might be lingering in the forest," said Scott Hageman, Owner of Pier Cove Cargo Company. "You get this little flash light that shines only maybe 4, 5, 6 feet in front of you, there's some spooky things out there. and they'll be waiting. And I think the walk down the bunny trail will be the most terrifying thing."
***
But, he's still living at home with Mom & Dad.

Luke Whitaker, 37, wanted to save up money so he could finally buy his own home.

So, like so many of us, he decided to move back to his home town in Gloucestershire and live with his parents on their farm.

But unlike the rest of us saving on rent and regressing to our teenage selves, Luke didn't actually live in his parents' house.

His dad worried about Covid-19 entering the home, so he and Luke, a landscape architect and farmer, came up with a safer solution: turning an old bus into a tiny home.
***

Earlier today KT hosted the Ace of Spades Pet Thread. She did a wonderful job.
While researching for the Saturday Overnight Thread I came across this story about humans and dogs. It's not politics. It's not current events. So, I'm thinking it fits right in here tonight.

Here's The Genetic Reason We Find Puppy Dogs So Gosh Dang Irresistible

With just the power of one beseeching, big-eyed look, dogs can wrap us around their perfect little paws. As it turns out, this ability is at least partially our own doing.

Recently, a team of researchers figured out the 'eyebrow' muscles that contort canine faces into adorable pleading expressions are not typically present in wolves, suggesting they arose after we humans domesticated Canis familiaris.
***
Well, at least my orthopedic spine surgeon could speak English.

Your Next Surgeon Could Be a Slime Robot
Like an octopus, it wraps around objects. It can also swallow things inside your stomach and even "self heal." This ooze could be the future of surgery.
***

The next time you think you don't have a life. Think of this guy.
Ramiro Alanis, from Florida, USA, has reclaimed his record for the most cinema productions attended of the same film, after watching Spider-Man: No Way Home 292 times between 16 December 2021 and 15 March 2022.

That's a total runtime of 720 hours, or 30 days.

Ramiro previously achieved this record in 2019 with 191 viewings of Avengers: Endgame, but it was broken in 2021 by Arnaud Klein, who watched Kaamelott: First Instalment 204 times.

This time, the record-breaking cinephile was Not Going Home.
***

I thought you paid for the round trip tickets. No I thought you paid for them. Son of a bitch!

Three scientists were stranded on a rattlesnake-infested island in the Gulf of California for three days after the boatman who dropped them off last weekend failed to return.

The marine biologists – two men and one woman from La Paz, Baja California Sur (BCS) – hired a boatman to take them from San Bruno, BCS, to Isla Tortuga (Turtle Island) last Saturday for a research trip. They also arranged for him to pick them up and take them back to the peninsula, but he didn't keep that end of the bargain.
***
The ONT Musical Interlude & Jelly Bean Emporium
On this day:16 Apr 2021
English harmonica player and vocalist Lew Lewis died. He was a member of Eddie and the Hot Rods before forming his own bands and released a solo single for Stiff Records. Influenced in style by Little Walter, he also guested on albums by The Stranglers, The Clash and others. In 1987, Lewis was given a seven-year jail sentence for armed robbery, after holding up a post office with a fake pistol, stealing £5,000 and trying to escape on a shopping bike. via thisdayinmusic.com
&&&
Born on this day: 16 Apr 1947
Scottish singer-songwriter Gerry Rafferty who with Stealers Wheel had the 1973 US No.3 & UK No.8 single 'Stuck In The Middle With You'. The song was used in Quentin Tarantino's 1992 movie Reservoir Dogs, during the famous 'ear' scene. He is best known for his 1978 solo hit the UK No.3 and US No.2 single 'Baker Street.' He was also a member of late 1960s group The Humblebums with Billy Connolly. Rafferty died on 4th Jan 2011 at the age of 63 after suffering a long illness. via thisdayinmusic.com
***

A combo story: Genius Award Winner meets Tonight's Feel Good Story of The Day.

California man killed after car runs him over while trying to steal its catalytic converter, police say
Investigators believe car struck man as he was trying to steal its catalytic converter
***
Tonight's ONT has been brought to you by Playoff Hockey Fans.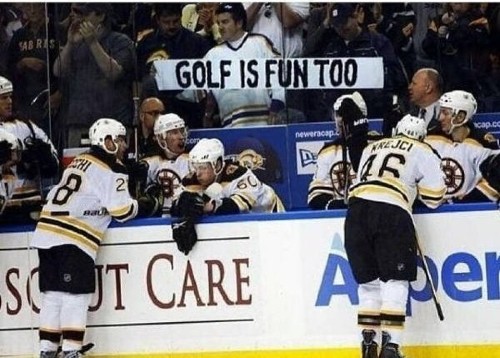 Notice: Posted with permission by the Cafeteria Staff at the impressive Ace Media Empire Cafeteria and Library.


posted by Misanthropic Humanitarian at
10:03 PM
|
Access Comments