ę The Ace of Spades Pet Thread
|
Main
|
"It was the finest thing I have seen or hope to see this side of heaven." Ľ
March 26, 2022
The Weekend Hobby Thread
Good afternoon. It's Hobby Time.
An 'ette by the name of Bonnie K reached out to us here and submitted several photos of her beautiful art work.
This is what she had to say about the blog and her wonderful work:

Attaching a few pieces of my art in watercolor and colored pencil.

I have been reading this blog for years, everyday but never commenting. I guess I am a lurcker but that sounds awfully close to stalking. The Morning Report is definitely my go-to -- all those links! Art for me was kind of a rediscovery after retirement. I mostly paint in watercolor, but have dabbled in oils and acrylics also. The colored pencil is kind of a new media for me, but I am lazy and picking up a pencil and drawing is definitely the easy way.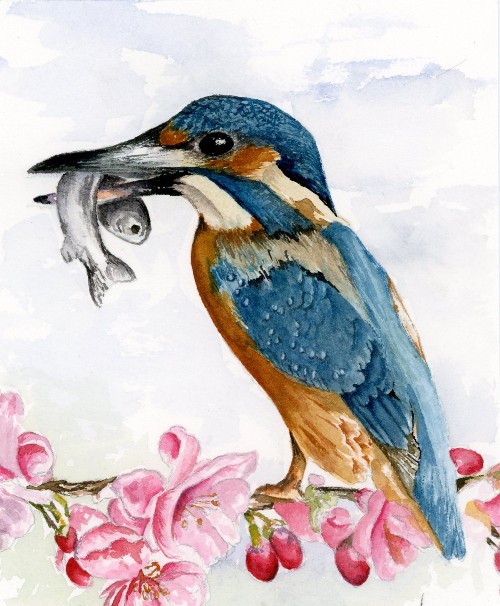 (Bonnie K - Water color)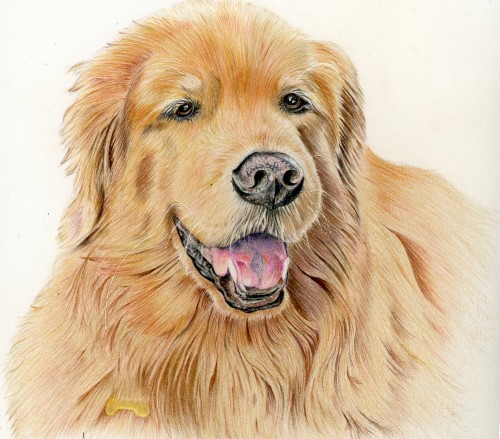 (Bonnie K - Colored pencil)
***

Most of us have heard of Bob Ross. But there is someone out there who taught Bob Ross the "Wet on wet" technique. And that artist is Bill Alexander.
Here is Alexander displaying his skills.
***

Horde member and Moron in good standing Ornageent submitted several photos of paintings he had done several years ago. He submitted them to me after he had heard there was going to be a hobby thread. It was difficult picking out only one. He indicated that he had attempted to paint the "Wet on wet" Bob Ross style.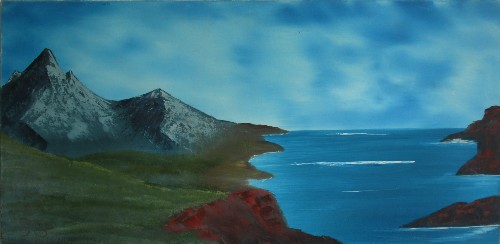 Here is what Orangeent said about this piece.
a seascape. I wanted to try to keep it as barren as possible, because it being a windy area. Don't think the rock areas came out too well. Mountains are too pointy again. It's 15x30
He submitted several and it was hard to select one for the hobby thread. He's also into photography and he recently was in Utah and sent this in.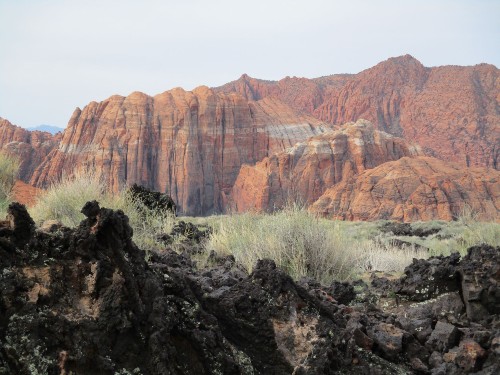 (Snow Canyon Utah)
***
This is not mine, I just found it on the magical internet. I think itís mesmerizing.

Itíll have you looking at the bottom of bottles and glasses differently! - OldDominionMom

I will be looking at those items differently as well. Thank you for reaching out and sharing this with us today.
***

Yours truly took up painting with acrylics late in life. It's long story, maybe someday at a MoMe I can tell you about it.
Anyway here are 2 of recent pieces of work.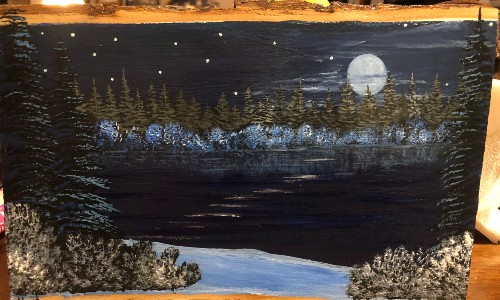 (Acrylic on Basswood plank)
&&&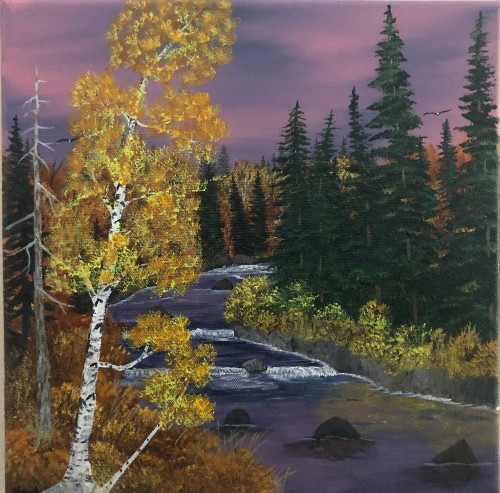 (Acrylic on canvas 14"x14")
***

I'm not sure if Bonnie K or Orangeent sell their work. If you are interested you can say something in the comments or reach out to petmorons at gmail dot com and we will pass your email along to them.
There are so many hobbies out there. If you feel like sharing yours with us you can contact me at petmorons at gmail dot com.
Mr. Sefton will be along next week with another fantastic of the Hobby Thread. Until then, hobby away.

posted by Misanthropic Humanitarian at
05:30 PM
|
Access Comments