« Saturday Gardening, Puttering and Adventure thread, March 26
|
Main
|
The Weekend Hobby Thread »
March 26, 2022
The Ace of Spades Pet Thread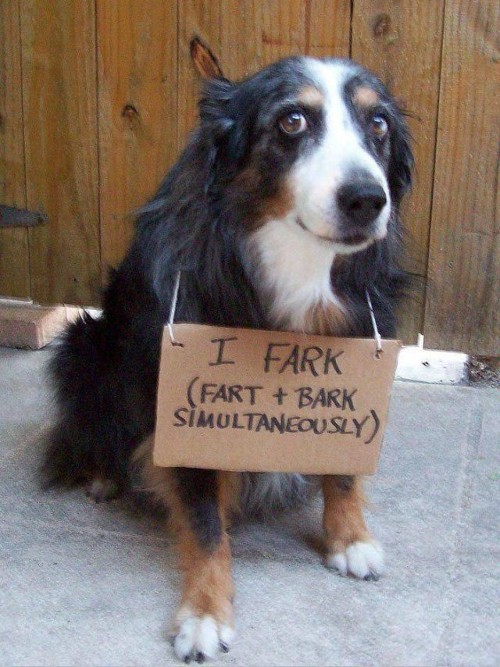 ***
I don't believe for a minute that dog wrote that. Everybody knows dogs don't have thumbs.

That said. Good afternoon and welcome to the almost world famous Ace of Spades Pet Thread. We are happy you stopped by to kick back, forget about current events and enjoy the world of animals.

***

For the pet who has everything. Almost.

Pets are like family. Here at BuzzNick, we have driven that point home quite a few times. Pets will love you unconditionally if you show them the same type of love in return. They really aren't all that hard to please. I remember when I had dogs, there was nothing better than them greeting me when I returned home after a long day. No matter how bad my day had been, they were still there to show me how much they cared about me. Well if you are the type of person who wants their pet to be able to sleep with you at night, but don't want to deal with them on top of the bed with their dirty paws, this new product is definitely for you. Check out this alternative bed and see for yourself.

Here is the bed pet lovers have been waiting for.
Meet The PetMorons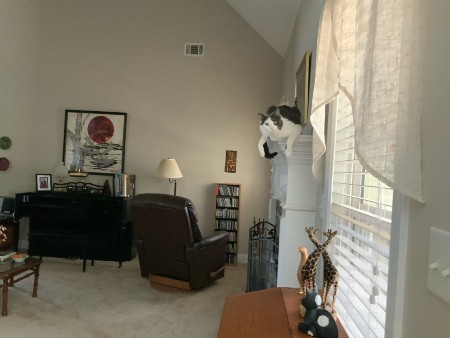 Jack has…

Hollywood Cool.
A very short description of a cool dog. He looks really happy there. Thanks for sharing.
***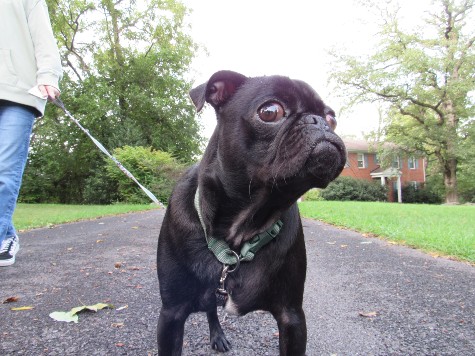 Vinnie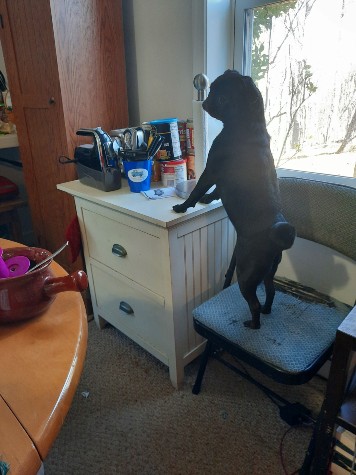 -Minnie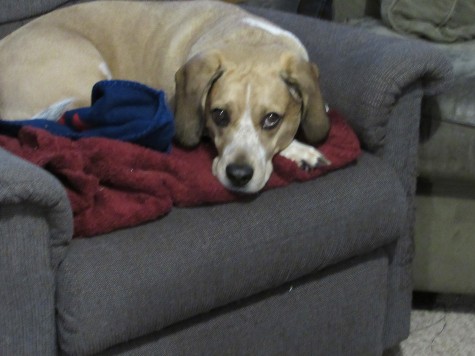 -Lucky
So I keep forgetting to send these two. The pictured dog who is outside is Vinnie. He is our grandson's dog, he's about 18 months old. We don't see much of him but he does love people.

The dog that's indoors is MInnie. She is our daughter's dog. We babysit her while daughter is at work.She is about 7 months old and a real terror. She has no fear, harasses the poor old Beagle Lucky. He is learning to play, at the ripe old age of 8 years. But eventually he has had enough and she just doesn't get it. She is very inquisitive, climbs everywhere, and has learned that when she has something she shouldn't she flaunts it in front of you until you give her a cookie. By the time her Mama gets home the oldsters are done.

For reference I've included Lucky the beset Beagle.- Dale
It looks like you have your hands full and Lucky has paws full with that Minnie character. You have reminded us that pups are a lot of work, but a lot of joy as well. Thank you for sharing with us.
***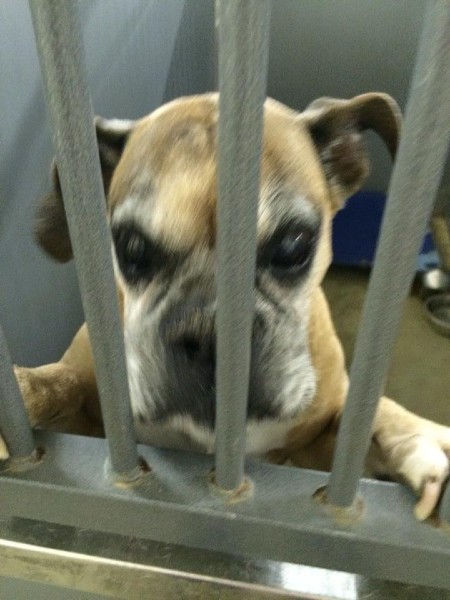 A few years ago , one of my sons decided he wanted to get a small dog from a shelter. The small dog turned out to be a Rhodesian Ridgeback. Here is Aggie helping me clean off the counter from smoked corned beef. - Kevin
That little puppy became a big time Counter Surfer. But then again who can refuse smoked corn beef? Thank you for showing off Aggie.
***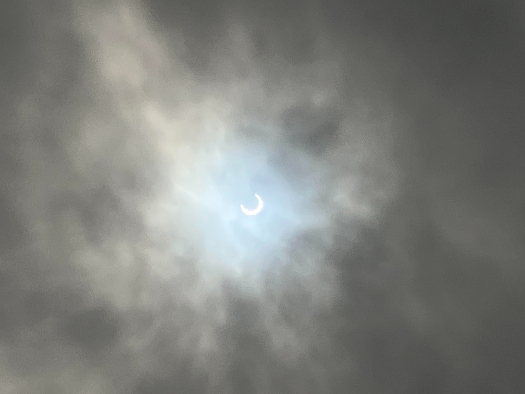 &&&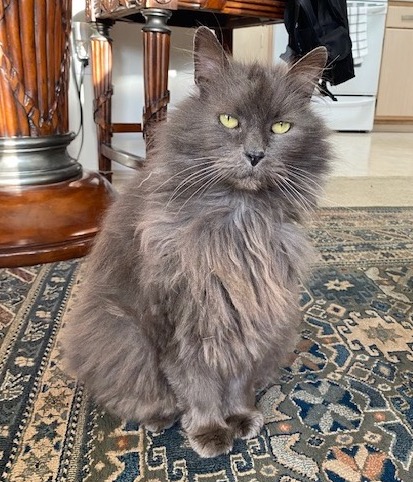 Hi MisHum,

Life's been keeping me from commenting lately, but I still lurk when I can catch a minute to myself. I wanted to send along some pictures of my new frens.
Fuzzy and The Grey Man are 2 strays that have decided they like the chow here. I assume they're both boys because of the size of their paws, but I haven't been able to crate them for a vet visit yet and they're too hairy for me to tell.
Fuzzy likes to camp out on my bed and up close looks like he was made by Jim Henson. As you can see by the state of his coat, Grey Man has spent too much time on his own, but is the chillest stray you've ever seen.
With my 2 girls that have already been featured, I'm well on my way to becoming Bubbles from Trailer Park Boys.

Liquor and whores,
Prince Ludwig the Deplorable

If not Bubbles the Crazy Cat Man. Handsome looking cats. Somebody's loss is your gain. We are happy that they found you and have a good home. Good on you.
***
Thank you each and everyone stopping by today. And thank you to the Morons who submitted PetMorons to us. If you would like to share something you can reach us here at petmorons at gmail dot com.
Have a great week!

posted by Misanthropic Humanitarian at
03:00 PM
|
Access Comments