« First-World Problems...
|
Main
|
Gun Thread: NoVaMoMe 2022 Announcement Edition! »
March 27, 2022
Food Thread: A Steak On Every Grill, A Chicken In Every Pan, But No Wheat For The Poor?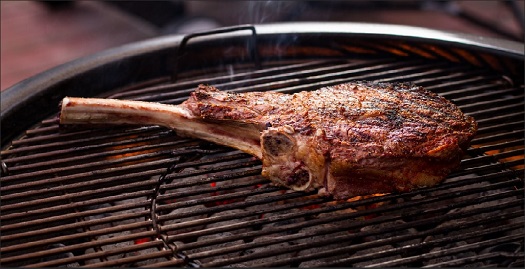 Everybody loves a great piece of prime beef, cut from the best part of the cow, cooked to perfection and served with something equally delicious on the side (like...um...bacon!).
Unfortunately with Bidenflation running in excess of 10%, and probably much more for food, buying that steak can be a painful financial experience. But there are wonderful alternatives to rib steaks and NY strips and fillets that, while still pricey, aren't break-the-bank and sell the kids into slavery territory.
When I was just starting out and didn't have a pot to piss in, I would buy chuck steaks for a ridiculous price...well under $1/lb. And they tasted great! No, not wonderfully tender like the more expensive cuts that I couldn't afford, but still beefy and delicious.
Lamb shoulder chops and pork shoulder chops and some of the other cuts from the beef shoulder can be wonderful eating for a fraction of the cost of their more famous cousins. I recently have been seeing something called "beef shoulder petite fillet," which is a lovely and flavorful cut from the clod. Unfortunately it takes a bit of work for the butcher, but if you see it at a reasonable price (I paid $8/lb in my expensive area), give it a shot.
I am not suggesting that we cut back on animal protein for the good of the country or the planet or some such bullsh*t. In fact, just the opposite. We should eat MORE meat and tell the neo-luddites to stick it.
And if you even think about eating that horrid, anti-American fake meat that many markets are pushing, your man card will automatically combust.
You've been warned.
******
Putin's adventures in Ukraine have put quite the damper on wheat production in the world. Something like 13% of the world's wheat supply comes from that area, so I guess all of those poor people who rely on wheat for a lot of their calories will have to switch to something different...like quinoa or heritage organic oats. And if they can't? Well, they will just have to tough it out. It's really not a big deal. It's not like people would get upset if they can't afford to feed their families.
Let's Go Brandon!

******
Speaking of inexpensive...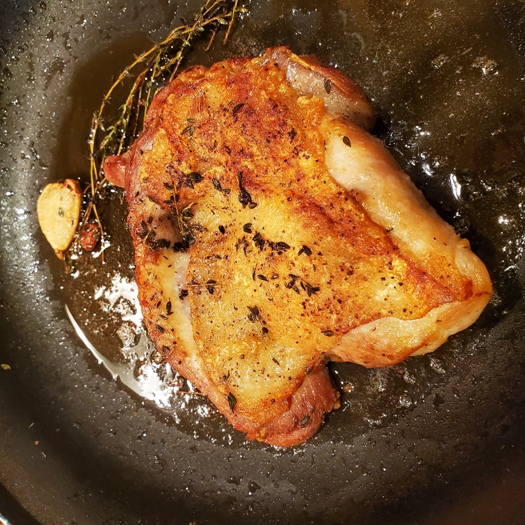 I bought some whole legs (they were huge! Probably emu legs from the zoo) that were on sale for 99¢/lb., and because I had recently seen some recipe that called for boned chicken legs I had to prove to myself that I could do it. It's even easier than it sounds, and takes about 45 seconds, so I will be doing more of that. My goal was cracklingly crisp skin, which is a noble goal for anyone and anything.
As for cooking them? Well, I just so happened to have a large can of bacon fat that was pretty much full, so a couple of heaping tablespoons of that into a large pan and off we went. I pounded the chicken a bit to even it out, and then just seared them in the fat until the skin was nice and crispy. Then I flipped them and tossed in some thyme and some garlic cloves that I had scrunched a bit under the heel of my hand.
And now comes the bad technique! I basted with the fat, hoping to flavor the meat and the skin, but as our intrepid professional chef (kch) pointed out to me, the basting may have prevented the skin from getting as crisp as I wanted.
Anyway, into the oven at 350 degrees for 12-15 minutes, and then onto a cutting board to rest for a few.
It tasted great, and the garlic was delicious. I was careful not to leave the garlic and thyme in the bacon fat; instead piling them on top of the chicken while it finished cooking in the oven.
Delicious, fun, easy, and just a bit different. Oh...cheap as hell!
And for your amusement, here is a poem about a chicken!

******
I like daiquiris, but they do tend to the sweeter side, so this
Hemingway Daiquiri
might be the way to go. I'll bet the addition of grapefruit juice will temper the sweetness and add some complexity to what is a pretty monochromatic drink. Although...here is another
version without any sugar
, and it also has an almost certainly apocryphal story about the origin of the drink.
******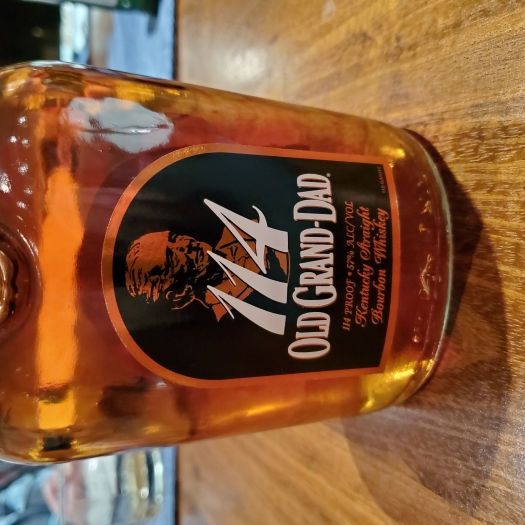 Intrepid commenter and bourbon aficionado "Doof" recommended this bourbon to me, and after a few fits and starts ( couldn't find it!) I bought a bottle for about $35. More than Doof is paying, but after tasting it I am quite happy with the price point.
This is a well balanced bourbon that keeps all of that alcohol wonderfully in check. It is a classic flavor profile...full and rounded and with a touch of vanilla. It's a keeper!

******
Yeah; Jamie Oliver is a smarmy little (insert British accent) twat, but this does actually sound pretty good. I love curry, and I love shrimp. So...now all I need to do is find mango chutney.
Easy prawn curry
***
And how about one more recipe? Somebody mentioned hominy in the comments a few days ago and ever since I have been obsessing about this recipe for
Chicken Verde Stew with Hominy
.
******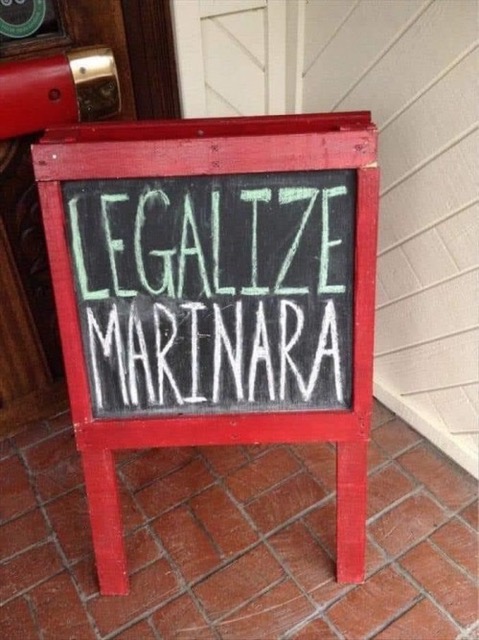 ******
Romaine lettuce that is green, instead of the white crap they sell that has never seen a photon, pork rib roasts from the front end of the pig where all the good and fatty meat lives, carrots that don't taste like stalky chalk, spare bottles of Van Winkle Special Reserve 12 Year Old Bourbon, an herb garden that actually produces herbs (but no basil!), well-marbled NY strip steaks and elk backstrap to:
cbd dot aoshq at gmail dot com.
And don't think that you are off the hook with maple syrup and French Toast: I'm watching you...all of you! And I am watching you perverts who shake Manhattans and keeping a list for the Burning Times.

posted by CBD at
04:00 PM
|
Access Comments