« American Foreign Policy Is Adrift. If There Is A Plan, It's A bad One, And if There Is No Plan, It's Just As Bad
|
Main
|
Food Thread: Fry Baby Fry! »
March 13, 2022
First-World Problems...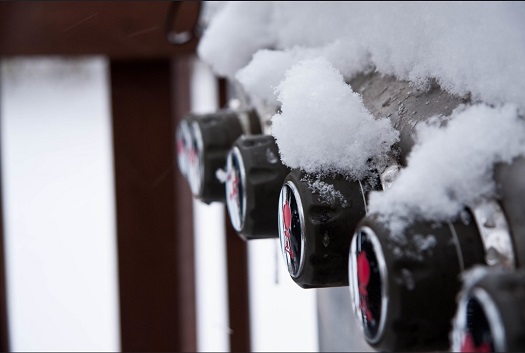 [Photo from "
Another Pint Please
"]
The weather reports all said that the snow was going to stop by late afternoon, which would make grilling a bunch of quail* much easier, or at least more pleasant.
But I didn't pay much attention to the forecasted temperatures, which were...um...cold! So I had to bundle up for the eight minutes it took to cook them, not to mention the trip out to the backyard to clear the snow from the grill and the patio. Oh, and the trek to the grill to preheat it!
All of this because I chose to grill them, rather than sear them in a pan, which would have been just as good, but different. That was stressful too! What a decision to make!
*If you are curious...they were from Texas, given to me by a friend, and they were fantastic.

posted by CBD at
02:00 PM
|
Access Comments