« Two Polls Show Brandon Got No Bounce From His Slurring, Incoherent State of the Union
|
Main
|
Open Thread: Late Afternoon Pre-Cafe »
March 08, 2022
Blessing of Liberty (TM): "Sexy Sex Camp" Is Worse Than It First Appeared
I briefly mentioned another "Sex Camp" in Quick Hits yesterday. That one in Indianapolis
This one -- in Kentucky -- might be worse.
The only positive I can think of is that this is not being forced on children by agents of the state through compulsory government "education."
This is a private organization, and they're telling parents right up front: We're going to teach your kids how to masturbate with a "hands on" demonstration ("on hands!," they emphasize), and we're going to teach them about the joys and wonders of homosexuality and transgenderism.
So this isn't Trojan Horse stuff. They're right up front telling parents: We intend to groom your children.
But this is still... alarming.
Why is it so very important to them to groom children?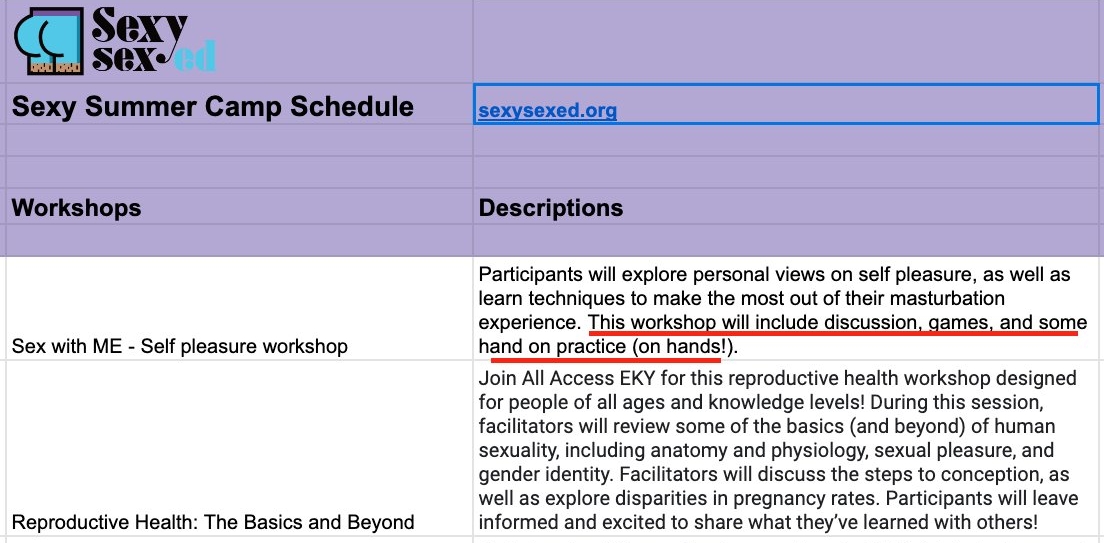 Why yes I'd like to pay for a stranger to "rap" with my very underaged tween daughter about sexuality and give her "hands on" instruction in masturbation in a highly isolated place in the woods! Do these credits transfer?!?! Posted by: Progressive Parent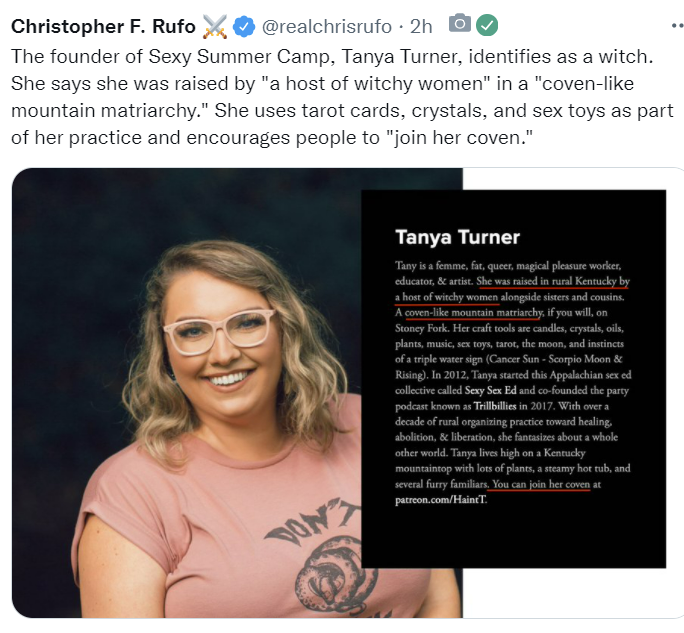 You've got to click on that tweet to see the pics and read the bios.
I'm not sure these four women are all women.
Though I guess that doesn't matter -- I mean, the "Sexy Summer Camp" is already promising "hands on" masturbation lessons. It's not as if the kids would be facing any elevated threat if a biological male slipped in. The women are already promising a highly elevated threat. It's the whole selling point of the whole Sexy Sex Camp (for kids!).

posted by Ace at
02:52 PM
|
Access Comments