« Blessing of Liberty (TM): "Sexy Sex Camp" Is Worse Than It First Appeared
|
Main
|
Biden Announces Ban on Russian Oil, Then Lies and Claims He's Not Stopping US Oil Production (Despite Running On Doing Just That) »
March 08, 2022
Open Thread: Late Afternoon Pre-Cafe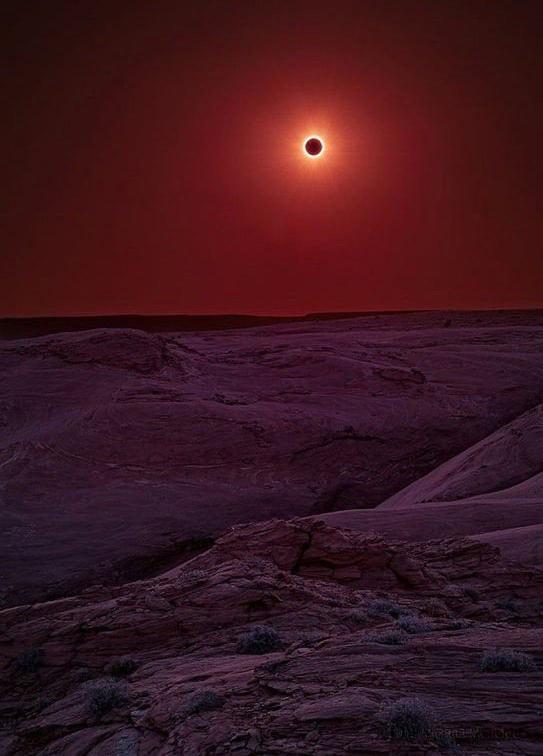 Solar eclipse seen from the Canyon de Chelly, AZ,
but you'd be forgiven for thinking it's an alien vista
To clear the palate of that nasty business below.
I know this guy is an idiot, but I know exactly what he's doing: He knows the tractor trailer's wide turning radius might cause it to sideswipe his car. He doesn't know what to do, so he attempts to... protect the car with his own body.
Not a great plan, but he's not really thinking. He just wants to save his car.
Anyway, I hope he's okay.
I got a new big plasma TV (back when we thought 43 inches was big) and then was in a big earthquake like a month later. I immediately draped my body over the TV to protect it. You know, I wasn't thinking.
Shaking the fruit tree.
Sound on:

This Russian propaganda is out of control.
Also, let's face it, their army is not exactly living up to the hype.

posted by Ace at
04:02 PM
|
Access Comments