« The absolutely somewhat inevitable Crash of the Real Estate Bubble, unless it doesn't. [Pete Bog]
|
Main
|
Food Thread: Doughnuts And Tacos! But What About A Taco Doughnut? »
March 06, 2022
First-World Problems...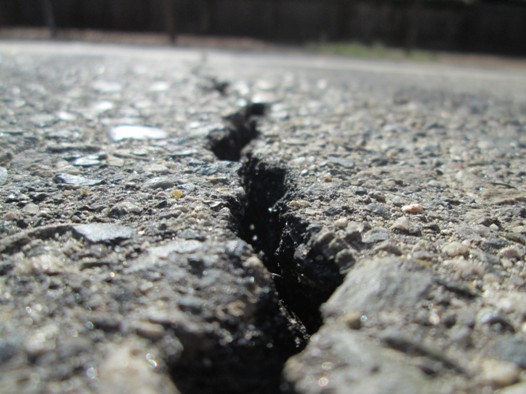 Yup...that showed up a couple of years ago and I ignored it, hoping that it would simply go away. But that didn't happen, and now I am left with the Grand Canyon across my driveway!
Well, if the Grand Canyon is 3/4" wide.
There are all sorts of crack filling products available, but the reviews I have read are all over the map. So of course I am going to use the one that requires a torch, because I am an American, and fixing things with fire is always better!
Imagine the struggle. I will have to clean out the crack, apply the fix, melt it with a torch, and then wait to drive across it for almost an hour! And the driveway is barely 18 years old.
It's difficult to contemplate the magnitude of this issue, but with your help I will soldier on.

posted by CBD at
02:00 PM
|
Access Comments