« Sunday Morning Book Thread - 03-06-2022 ["Perfessor" Squirrel]
|
Main
|
First-World Problems... »
March 06, 2022
The absolutely somewhat inevitable Crash of the Real Estate Bubble, unless it doesn't. [Pete Bog]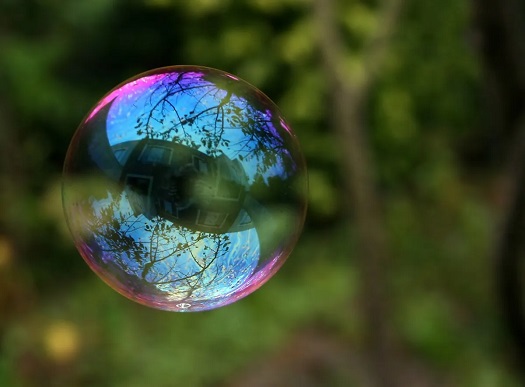 Part 1
I have stayed in a hotel, shopped in a store, received deliveries of online purchases, paid rent and a mortgage, and gone to a job. Therefore I am eminently qualified to opine on the condition of the Hotel, Retail, Industrial, Office and Housing Markets. I am aware of the aversion to math in these parts and will avoid it where possible. It is easy to generalize about the real estate markets. They are massive and geographically diverse, so generalizations are easy to refute with local examples. With that here are some general trends.
Not all parts of the real estate market are experiencing a boom. You may recall something happened that sent everyone home from the office for a couple of years. Many have still not returned and claim to be just as productive in the basement in their pajama bottoms and button-down shirts. Vacant offices have caused some real hardship in that sector of the Real Estate economy. Most companies are reassessing exactly how much space they need, and do their employees want to step over drug addled bums in order to access that office. Covidtopia has hammered downtown office occupancy, rents, cash flows and building values. Though there are signs of a small rebound, investors and lenders are taking a very cautious stance in most markets.
Suburban Offices generally fared much better during the pandemic. This looks to continue as companies are creating small spaces where a team can meet occasionally or those weirdos who like working in an office can get away from their spouse, children, in-laws, you name it. Office space located close to executive neighborhoods has been surprisingly robust, as the boss does not want to drive very far to his meeting. Maybe WeWork will finally have its moment in the sun. And pigs could fly.
Covid absolutely crushed the hotel business. It may not be apparent to the casual user but investors, operators and lenders in the hospitality market have taken a beating. It could be years before asset values and cash flows in the hotel world recover. In the meantime, there will continue to be lots of foreclosures, work outs and pain.
Retail real estate has been struggling for years. Shopping moving online means fewer people in stores. Ineffective covid measures only added to the distress of traditional retailers and "Moms and Pops". The mega guys, Wally's, Lowes Depot and Target rode out the pandemic very well. Science said viruses are unable to penetrate layers of political influence and inappropriate customer attire. Traditional shopping malls and neighborhood retail centers have become ghost towns and reprobate havens. They are in for a long slog and lots of reinvention before they return to a preferred investment status.
Online shopping and Amazon's insatiable pursuit of efficiencies have the industrial and distribution sectors of the real estate business absolutely on fire. Every online retailer is scrambling to move inventory closer to buyers to speed the delivery process. Two day has gone to next day, then to same day and now it is two hour. Lots of cities are grappling with the traffic impacts of wall to wall delivery vans and trying to slow the trend, but for now it is continuing to drive up values and rents in the distribution and warehousing real estate world.
So what else is booming in Real Estate? Residential.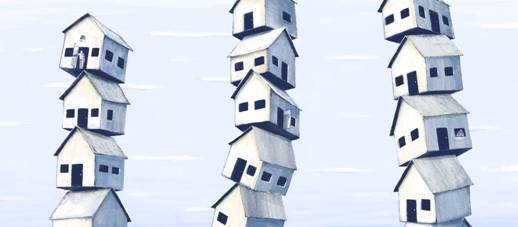 Part 2*
There has been lots of speculation about the speculation that is driving the Real Estate Market to dizzying peaks. Plenty of bloviating know-it-alls talking about the inevitable collapse and why we deserve it. In fact, the current runup in values in residential real estate is entirely predictable and not necessarily going to end soon or in a bad way. Like all cycles it will end, but as the saying goes "The market can remain irrational longer than you can remain solvent". Other parts of the real estate world are not faring nearly as well.
Real Estate Values are heavily influenced by supply and demand. They are distorted by Government policies. In the 29 years of a typical Moron's existence, they may recall the Savings and Loan Crisis, the oil patch collapse, the Fannie and Freddy Collapse and the "Great Recession". Each of these events was fueled in one way or another by Governmental policies. Nothing has changed.
Massive Money creation means more dollars coupled with low interest rates to stimulate demand for housing. Low rates mean smaller payments or a bigger house than we could otherwise afford. Why not put a new car in the new garage! The Fed's shenanigans to keep rates low fuel this frenzy.
The massive oversupply of the early 2000's meant Homebuilders and Apartment developers cut way back in 2007 and 2008. Housing starts were more than cut in half for several years. Banks would not loan for development and construction, and few builders wanted to stick their neck out with inventory. Lots of construction workers found other things to do or went home to a foreign land. In the late teens the hammer came down. Years of undersupply caught up with a market that had lots of cash and appetite. Add a totally fubar'ed supply chain from Covid and trade wars. Homes and Apartments construction costs skyrocketed and took more time to build. Good thing interest rates stayed low to stimulate even more demand. Our friends on Wall Street who were also swimming in cash have been turned loose to compete with typical homebuyers for nearly every home. Black Rock and their ilk have decided to rent to the poor bastards the homes they have been priced out of buying.
Just approve more housing. No brainer. Government's natural inclination to do nothing and approve nothing has a kindred spirit in the thousands of people who oppose more development in their neighborhoods. I've got mine. You are on your own. Approval timelines stretch out for years.
These factors contribute to the mismatch of supply and demand. There is one more piece to consider. Demographics are a bitch. All those slacker millennials are finally moving out of their parent's basement. They are taking their tattooed, multi-pierced pasty selves out to find a place to rent or buy. Mostly buy now. But those damn Boomers won't do the polite thing and die off freeing up space. Worse those damn Boomers are flush with cash they inherited from the Greatest Generation, so they have no incentive to sell the family estate and move to smaller humbler quarters under a bridge. And then die. Many of those slackers are moving from basements in established areas to new climates and better jobs. Dallas, Phoenix, Raleigh, Atlanta, Vegas, Denver. This means even more pressure on historically less expensive housing markets.
Does all of this mean the market won't have a big correction? Will it continue to appreciate? Or will it crash harder than a 737 Max without the upgrades? The answer to these questions is most certainly Yes!
*It's broken into two parts to provide a drinking break.

posted by Open Blogger at
12:00 PM
|
Access Comments