« EMT 3-06-22
|
Main
|
The absolutely somewhat inevitable Crash of the Real Estate Bubble, unless it doesn't. [Pete Bog] »
March 06, 2022
Sunday Morning Book Thread - 03-06-2022 ["Perfessor" Squirrel]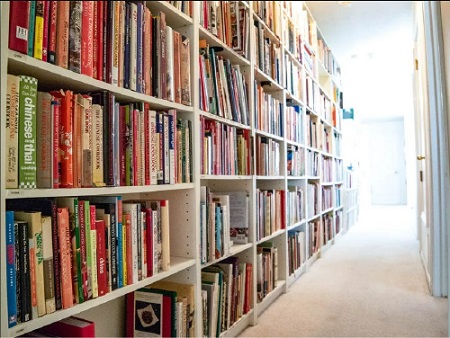 Good morning, Horde! Welcome to the prestigious, internationally acclaimed, stately, and illustrious Sunday Morning Book Thread! The place where all readers are welcome, regardless of whatever guilty pleasure we feel like reading. Here is where we can discuss, argue, bicker, quibble, consider, debate, confabulate, converse, and jaw about our latest fancy in reading material, even if it's nothing more than the barcode on the back of Agent 47's head. As always, pants are required, unless you are wearing these pants...in which case, sharpen your pike!
So relax, find yourself a warm kitty (or warm puppy--I won't judge) to curl up in your lap, heat up that cream puff, and crack open a new book. What are YOU reading this fine morning?
PIC NOTE
Sue Jimenez, a retired forensic anthropologist, reportedly has the largest collection of cookbooks in the world, as certified by Guiness World Records. She has at least 6,000 cookbooks in her library. Sadly, I did not find any evidence that she has The Deplorable Gourmet in her collection. You can find an online version of her collection here. She also has a blog where she researches cookbooks for history, cultural, and social trends, such as, "A Vintage Cookbookery Mystery - The Curious Case of Irma Rombauer and the Missing Squirrel." (NOTE: Irma Rombauer is the author of The Joy of Cooking.)
IT PAYS TO INCREASE YOUR WORD POWER TROPE AWARENESS
One of my favorite timewasters on the internet is TVTropes.org. I can always find something interesting there whenever I'm bored. If you've never been there, then I strongly recommend checking it out, especially if you are serious about storytelling. Simply put, "tropes" are nothing more than recurring patterns or common conventions we notice whenever we read stories. The "Hero's Journey" is one of the most famous, as demonstrated by its use in Star Wars and other iconic tales about a hero who undergoes adventure and character development. Tropes are among a writer's best friend. Knowing when and how to use them (and how to use them creatively) will really help you become a better writer. TVTropes.org is an open wiki, so if you would like to contribute to add more content, go for it! I've even done it myself.
Let's take a look at a couple of tropes that are both timeless and relevant in today's world:
The Dictatorship - Sadly, this trope is all too common in the real world, which is one reason why it's also very common in literature. Over the past couple of years, we've seen a significant rise in governments aspiring to dictatorship *cough* Canada *cough*. On the one hand, dictatorships don't last forever, but it's also common for one dictatorship to fall only to be replaced by another. Only time will tell us how Russia and Ukraine will turn out eventually.
Conspiracy Theorist - We like to crack jokes around here about how the WEF (or a Soros cabal) is secretly controlling world events. None of us know how much of that is true or not. It would explain a great many things, as there is so much going on it's easy to ascribe the crazy stuff to a "master plan" of sorts. "Flat earthers" are some of the more entertaining conspiracy theorists because of the mental contortions they use to describe natural phenomena in arcane ways.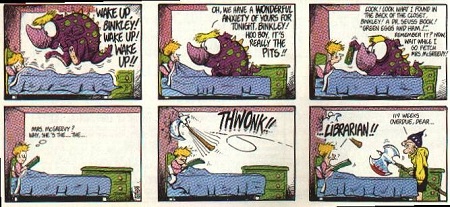 (Full disclosure: I admit I've failed to turn in more than one library book.)
BOOKS BY MORONS
Moron author Vince Milam released a new book this past November and asked if I'd promote his book on our Sunday Morning Book Thread. I am more than happy to do so!
The Texas Job
(A Case Lee Novel Book 9)
Spies and killers gather as a deadly conspiracy brews. With thousands of lives at stake, players behind the curtain remain shrouded in mystery, indistinguishable as friend or foe. Unleashed into the storm, Case Lee faces a hard reality. Doing the right thing can come with a heavy price.


It started as a simple job, with no earmarks of the coming dangers. The trail starts in Texas, where lies and misdirection mark the moment's currency. Then off to Spain and Barcelona's seediest streets, where spies and killers make an unexpected appearance. He's joined by a peculiar French Interpol cop whose unwelcome participation raises more questions. As lethal activities escalate out of control, answers remain unclear - who is pulling the strings?


Available through Amazon
Comment: Case Lee sounds like the sort of character you might like if you are a fan of Jack Reacher, Jack Ryan, or Repairman Jack (why are they all named "Jack?"). According to Vince, the Case Lee novels are all standalone, so "you can start anywhere and enjoy the ride." Thanks to the magic of just-in-time printing, I was able to obtain a copy of this book in only two days, fresh from the printer. As of this writing I'm about a quarter of the way into it and it's pretty good. Definitely worth the sheckels if you can spare them and like conspiracy action thriller novels.
A list of other AoSHQ authors can be found here.
MORON RECOMMENDATIONS:
Highly recommend "1913: An End and a Beginning" by Virginia Cowles (it is, alas, out of print). Thanks MP4! Explores the upper crust of London, Berlin, St Petersburg, Vienna, Rome, Paris, and New York on the eve of WWI. It really was a cultural high water mark but there was so much tension brewing beneath the surface.

But then, who could have foreseen that the Great Martian War was about to erupt?
Posted by: All Hail Eris, She-Wolf of the 'Ettes 'Ettes at February 27, 2022 09:15 AM (Dc2NZ)
Comment: The YouTube video All Hail Eris linked is highly entertaining and disturbing at the same time. Maybe that really happened and we simply didn't notice--or we were programmed not to notice! (Cue Doctor Who theme music here...)
+++++
I'm on another Perry Mason binge. Happens every time I watch one of the TV episodes based on a Gardner book; I want to see how different the original is from the adaptation.

While I wait for the library to dislodge the batch I ordered, I'm reading one I bought years ago: "The Case of the Curious Bride," from 1934. That's older than my dad

I'm having fun seeing what is now out of date. Mason's phone is the kind with a separate earpiece. He wears a vest. Of course, smoking is rampant.

I got a kick out of the first newspaper article about the murder. It runs for 18 long paragraphs until it gets to the jump line. Type was smaller then, but from what I know about newspaper layout, it seems that the story likely took two full columns of the front page. What a dull layout!

And the article itself has no attribution; I guess readers were supposed to understand (or not care) that the reporter was regurgitating police statements. A reporter could just make up stories ...

Hmm, some things haven't changed.

Posted by: Weak Geek at February 27, 2022 09:21 AM (Om/di)

Comment: There's an entire trope dedicated to Perry Mason. Basically, the television version of the character was famous for getting guilty parties to convict themselves while they were on the witness stand. Probably not recommended for real life.
+++++
I've been binge reading the Iain Pears Art History Mysteries, my current treat being the Raphael Affair.

He's a great writer who focuses on art frauds, stolen paintings and statues and that sort of thing.

Set in Europe and mostly in Italy, the protagonist Jonathan Argyll, an English art history expert, teams up with the lovely Flavia di Stefano (obviously I've never seen her bc it's just a book but I'm quite certain she's beautiful lol ... what can I say, I'm very happy in my imagination) and her boss, an older Italian military man who now runs the stolen art recovery team for the government, to crack capers deadly and fascinating.

I never really thought about the seedy underbelly of the art fraud world, but this is fun.

Posted by: Blacksheep at February 27, 2022 10:00 AM (6mvRv)

Comment: Yeah, art capers can be kind of fun and intriguing. History is full of little adventures in the art world, as art is highly collectible, quite valuable, and easily transportable in many cases. Great for money laundering (just ask Hunter Biden). Forgery is also quite rampant. If you are going to create fraudulent artwork, then the devil is in the details. You can find a list of the Art History Mysteries here. (DISCLAIMER: The Sunday Morning Book Thread does not condone the cool crime of art fraud.)
+-----+-----+-----+-----+
That's about all I have for this week. Thank you for all of your kind words regarding my Sunday Morning Book Thread. I hope I am able to continue doing this for the foreseeable future.
If you have any suggestions for improvement, reading recommendations, or writing projects that you'd like to see on the Sunday Morning Book Thread, you can send them to perfessor dot squirrel at-sign gmail dot com. Your feedback is always appreciated! You can also take a virtual tour of my library at libib.com/u/perfessorsquirrel. (NOTE: Libib.com, which hosts my online library made a significant change to their platform last week, which is why my old link suddenly broke. In their infinite wisdom, they didn't think to add redirects to existing URLs. The link I posted today *should* work).
PREVIOUS SUNDAY MORNING BOOK THREAD - 02-27-22 (Thanks to vmom stabby stabby stabamillion for recommending a link to last week's Sunday Morning Book Thread) (NOTE: Do NOT comment on old threads!)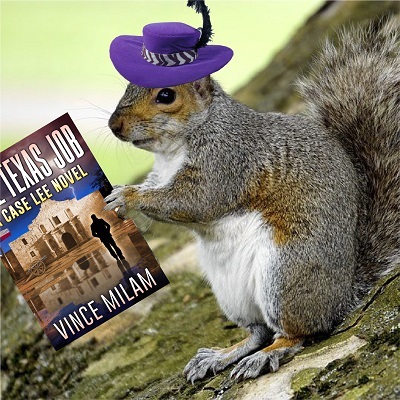 posted by Open Blogger at
09:00 AM
|
Access Comments