« "This Is Full Panic:" LA's Soros DA George Gascon in "Major Retreat" from Decriminalization-of-Crime Agenda, as "The Science (TM)" of Law Enforcement Is Now Apparently Changing Too
|
Main
|
Freedom Convoy Organizer Tamara Lich Denied Bail by Judge Who Once Ran for Office as a Liberal Party Candidate;
Canadian Deputy PM Announces That If You Want Your Bank Accounts Unfrozen, You Just Have to Stop Protesting the Government »
February 22, 2022
Biden Badly Mangles a Statement Written For Him By Someone Else; NeverTrump Swallows an Entire Bottle of COPE and Blame Invasion on RUSSIAN AGENT Trump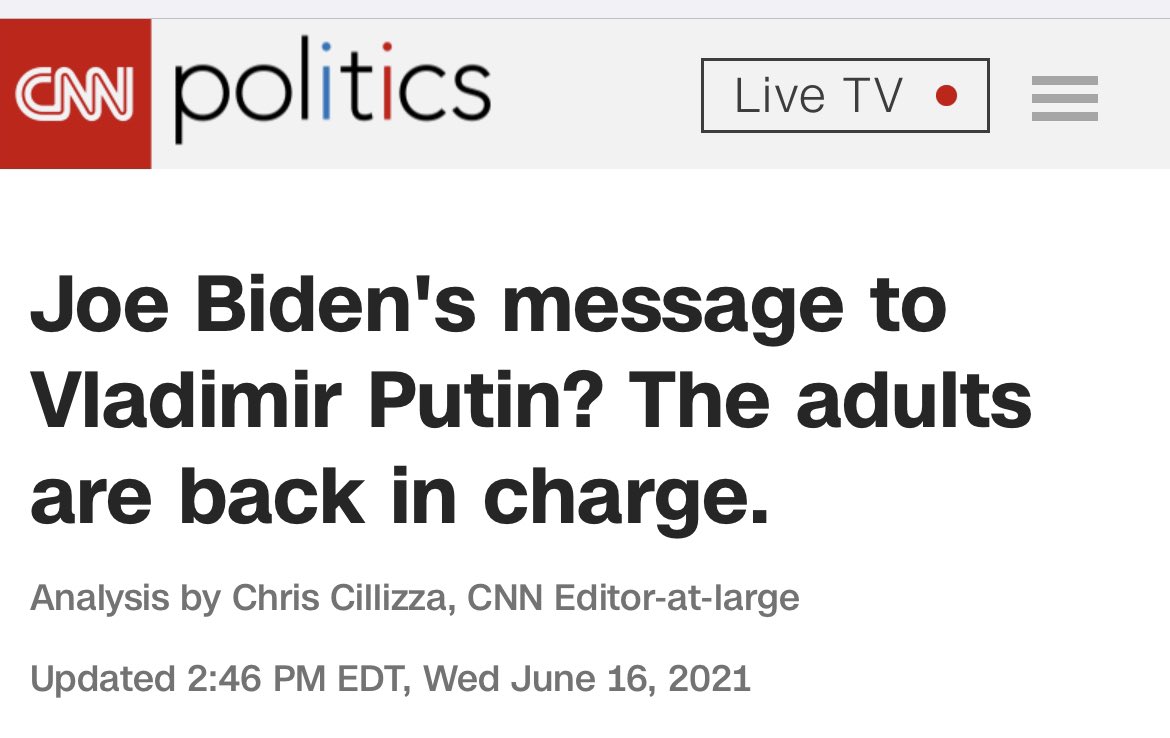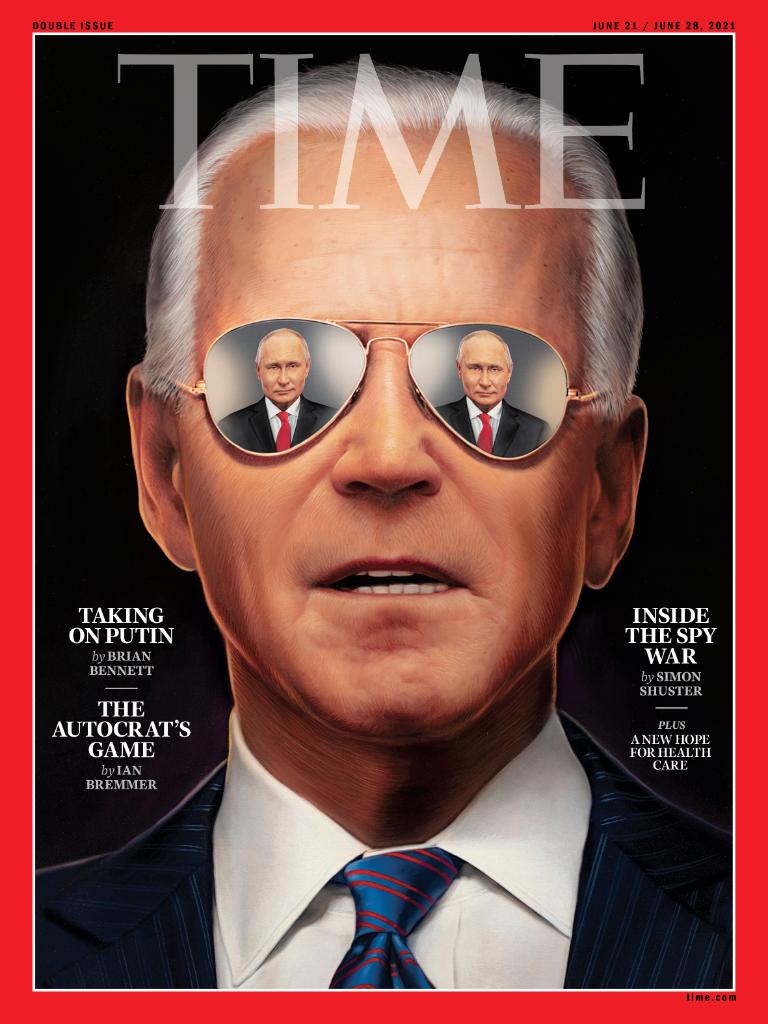 Biden is so in-command he couldn't even read a simple statement written for him by Acting President Klain:


As bonhomme points out, the left, including NeverTrump, which is a movement of the left, is straining to connect Putin's invasion of Ukraine, which happened in 2014 under Obama and Biden, and then in 2022 under Biden, to their RussiaGate Conspiracy Theory that Trump was a RUSSIAN AGENT under Putin's control, and claim that he invaded... because Trump.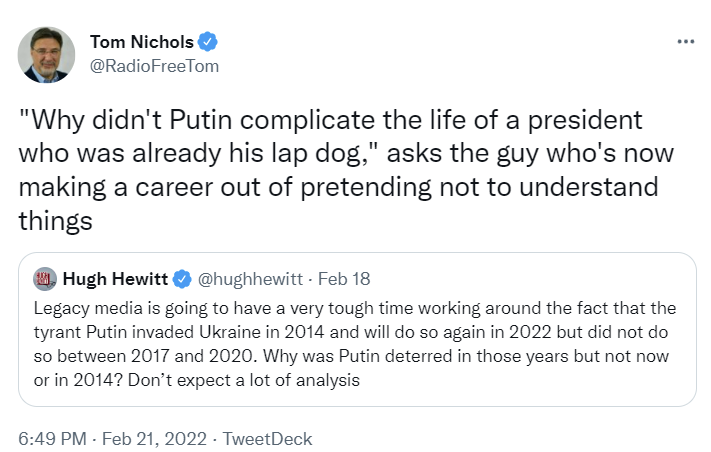 That engorged whale Tom Nichols probably had the best idiot take of this whole thing.

Hugh Hewitt pointed out that Putin invaded Ukraine before Trump and after Trump, but not when he was in office.

Saucer nipples quips back, "Why didn't Putin complicate the life of a president who is already his lap dog," asks the guy who's now making a career out of pretending not to understand things.

1. Why would Putin care whether he's complicating the life of some lap dog lackey?
2. Putin clearly wants Ukraine. Why wouldn't he take it when his puppet is in office?
3. If Putin were askeered of Biden, why would he move now and not then?
Posted by: bonhomme
Did Putin know in 2014 that his RUSSIAN AGENT Trump would be president in 2017? Is that why he invaded then, rather than later?
They're really pushing this line -- imagine how bad the "minor incursion" would be under Trump!
Francis Fukuyama @FukuyamaFrancis

One small thing to be thankful for is that DJT is not in the White House as the Ukraine crisis unfolds. He'd side with Russia.

Well, weird thing: Putin didn't try this shit under Trump.
For some reason, Putin got the idea that Ice Cream Joey was weak:
Ben Shapiro @benshapiro

How to incentivize a Russian invasion of Ukraine:
- Pull out of Afghanistan for no reason and hand it to the Taliban;
- Kill Keystone XL;
- Shift European energy production toward completely inefficient sources;
- Greenlight Nord Stream 2 and keep rejecting attempts to stop it.
Clinton's spokesretard:
Joe Lockhart @joelockhart

What ever happens in Ukraine we shouldn't underestimate the fact the United States has retaken the adult chair in the world. Biden has restored American leadership so damaged by Trump. The world needs us and we have a President who can and does lead.
Kurt Schlichter @KurtSchlichter

Yeah, this whole thing is proof positive that America is back in a big way! This is a smart take from a smart person who you should take seriously because he is smart.
Noted Genius Drunk AllahPundit spent the day noodling on this theory, that Putin was just "letting Trump undermine NATO" during his presidency so that he could invade on Biden's watch and make it look like it was Biden's fault:
Putin may also have feared that attacking Ukraine prematurely would have driven NATO closer together and that even a NATO skeptic like Trump would have been swept up in the demand for American leadership in a crisis.

So maybe he calculated that his best play to weaken NATO was to lie low, giving the alliance no cause to mobilize, and trusting that Trump would follow his instincts and undermine it by questioning its rationale, demanding more defense spending by member nations, and generally signaling his ambivalence about the U.S. remaining part of the group. Putin gave him four years to do that, but once Biden won the election that project went out the window. There'd be no near-term dissolution of NATO to make the conquest of Ukraine easier, which meant the time for lying low was over. Presumably Putin became further convinced that the hour was near after Biden's withdrawal fiasco in Afghanistan, an episode that logically would have led Russia to question whether the new guy in charge of the U.S. knows what he's doing. Put it all together and Putin may have decided that 2022 was his last window to grab Ukraine: He's getting older, NATO has been weakened by the Trump years, and Biden might be too inept to hold a western coalition (especially one that includes Germany) together.
The flower of NeverTrump intellection is spending a lot of precious Brain Juice explaining why Putin was quiescent under Trump but active and expansionist under the presidents they supported, Obama and then Biden. (Yes, NeverTrump supported Obama, too.)
Putin the Master Strategist saw that Trump was weakening NATO by demanding it spend more on its own defense, and plotted to have Trump continue weakening it for eight years. But when Trump lost a "fortified" election, Putin saw that he couldn't count on Trump to just give him the Ukraine, so he had to take it.
And so Biden gets blamed for what Trump actually lost.
Very strange that Trump plays a starring role in something that's happened entirely on Biden's watch. Did Trump also trick Biden into approving the Russian gas pipeline, Allah?
And this Salem Media's lead blogger on its lead property.
"News and commentary from a conservative point of view."
And a deranged point of view.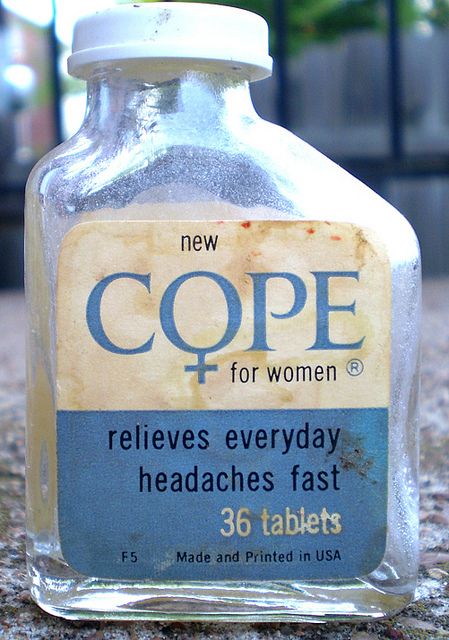 Don't take too many pills, AllahPundit. We wouldn't want anything fortunate to happen.
By the way: Did you know "Cope" was an actual kind of headache/stress relief pill sold to women? I googled "Cope pills" hoping to find a photoshop of Cope medication, "Cope," as a noun, being internet slang for what NeverTrump doses on all day since the Mueller report.
But Cope turned out to be a real medication!
Anyway, the leftist media and the Deep State got their distraction.
But Putin is really on Trump's side or whatever.

posted by Ace at
04:46 PM
|
Access Comments