« Splash Landing Cafe
|
Main
|
Daily Tech News 19 January 2022 »
January 18, 2022
Tuesday Overnight Open Thread (1/18/22)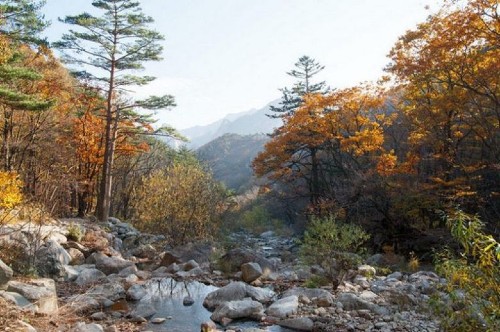 ***
The Quotes of The Day
Quote I

"The streets were just empty. I had expected that they would be accustomed to the cold and there would be everyday life happening in the streets, but instead people were very wary of the cold." New Zealand photographer Amos Chapple
Quote II

"Well, I'll help you. Put a period after Jesus and don't question my faith." Rep. Dan Crenshaw (R-TX)
Quote III

Clearly, by its inaction, America is revealing its refusal to risk its own security in a war with Russia over a Ukraine whose sovereignty and territorial integrity are not vital U.S. interests sufficient to justify war with the largest country on earth with its huge arsenal of nuclear weapons. Patrick J. Buchanan
Quote IV

"More and more businesses are moving to productivity focused strategies to enable them to reduce worker hours without reducing pay.

"We are excited by the growing momentum and interest in our pilot program and in the four-day week more broadly." Joe O'Connor, pilot programme manager for 4 Day Week Global
***

And here I thought Carhartt Clothing was for rugged individuals. Its clothing may be but it's leadership looks dictatorial.


Carhartt announces Vaccine mandate will continue despite Supreme Court decision.

Toll free number for Carhartt — 800-833-3118
***
Speaking of Carhartt. No word if she was wearing insulated Carhartt bibs.

Onlookers were shocked as a woman driving across a frozen river in Canada crashed through the ice and plunged into the freezing water. But that isn't the shocking part of this story. It seems that residents in Old Mill Way were further confused by the whole scenario when the driver stopped and posed for a selfie on the rear of her sinking car.

The woman, who has not yet been named by authorities, plunged into the Rideau River on Sunday evening at around 4:30 p.m., after wintery conditions seemingly froze the river solid.
***

There is nothing going on down on the Southern Border. Move along.

The two Guard soldiers were assisting Border Patrol agents in stopping a Chrysler 300 that was seen picking up six migrants, according to an incident report obtained by Army Times and a Texas law enforcement official who discussed preliminary investigative details on background.

The two soldiers jumped out of their "non-tactical" vehicle at the intersection of Rosemary Lane and Nogal Lane in the border sector south of Laredo, and one soldier approached the suspected smuggling vehicle, according to the incident report.

The driver "put the vehicle in reverse and then into drive" before gunning the vehicle in an apparent attempt to ram the first soldier, the incident report read. The second soldier then fired six rounds from his M4 carbine into the Chrysler's radiator and hood.
***

Will the last last taxpayer of California shut off the lights when leaving?

SACRAMENTO, CA- According to reports, a new healthcare proposal would create a single-healthcare system and use increased taxes to fund it. The proposal would nearly double California's tax revenue and possibly push even more people to move out of the state.

Jared Walczak, vice president of state projects at the Tax Foundation, told the Washington Examiner that if passed, the legislation would amount to a $163 billion per year tax increase that would effectively double state collections. If the tax-and-spend proposal were to become law, Walczak said:

"You would expect to see a substantial exodus of businesses and middle-and-high-income earners."
***

Meet Cypress. He. She It seems nice.
***

Attorney client privilege? Never heard of it.
BREAKING: Hack Pelosi committee now subpoenaing Trump's personal attorneys

Pelosi's hack January 6th Committee is now subpoenaing Trump's personal attorneys as the dig and dig and dig for something they can use to hurt Republican in this year's elections:

"House Jan 6 Committee has subpoenaed Rudy Giuliani, Sidney Powell, Boris Epshteyn, Jenna Ellis"
***
After 70 Years, FDA Dumps Rules Regulating French Dressing
Meanwhile, 1-million expired COVID tests sitting in a Florida warehouse get FDA approval for use.


During the era of President Donald Trump, thousands of regulations were rolled back in many of the various agencies that have been merrily promulgating rules with no apparent stopping point.

When Biden took office, he reversed course…and is currently reaping the consequences.

However, in an intriguing move, the Food and Drug Administration (FDA) has taken a break from all its Covid-meddling to rescind regulations over French dressing.


Since 1950, the federal government has defined French dressing by a rigid set of standards that it had said would protect consumers from "economic adulteration," or food fraud, and reflect their expectations about food.

Distinguished by its reddish-orange color and sweet taste, French dressing had been required to contain at least 35 percent vegetable oil, in addition to an acid, such as vinegar or lemon or lime juice.

But an industry group contended that the regulations were, well, passé. The standards, it said, hampered the ability of food companies to tweak their recipes to meet changing tastes and dietary needs. The group wondered: Why should French dressing be bound by regulations when most other dressings are not?

The Association of Dresses and Sauces (ADS) has been working on the issue for the last….23 years.
It's obvious that they didn't butter up the right bureaucrats.
***
It's called Freedom of Choice.

Not all heroes wear capes, but some of them regularly don robes (but certainly not masks) while fighting to make the world a better place—heroes like Supreme Court justice Neil Gorsuch, an early frontrunner for Washington Free Beacon Man of the Year.

When the Supreme Court justices returned from the holiday break earlier this month, all of them were wearing masks on the bench. Well, all of them except Gorsuch, who refused to cover his handsome face. Justice Sonia Sotomayor, who typically sits next to Gorsuch, wasn't there. The Obama appointee took part in the proceedings via remote microphone set up in her chambers.
Or is this story about SCOTUS Fake News?

BREAKING: Fox News reporter says Supreme Court 'mask' story is FAKE NEWS
***

NSFW

***
The Atlantic's Nervous Breakdown

Perhaps this combination of therapeutic elite self-indulgence and doomsaying will keep the magazine chugging along, providing sufficient status and emotional satisfaction to Laurene Jobs that she will continue to provide the market-defying subventions to keep Atlantic staffers comfortably housed in Brownstone Brooklyn forever. But it's a long way from the moral leadership the magazine boasts is part of the institution's DNA. Citing their commitment to ending slavery, the Atlantic notes on its website, "When the founders of the Atlantic gathered in Boston in the spring of 1857, they wanted to create a magazine that would be indispensable for the kind of reader who was deeply engaged with the most consequential issues of the day." Judging by its output today, the most consequential thing for the Atlantic is something far less profound: validating the often astonishingly petty anxieties of the 2020s urban elite.
***
The ONT Musical Interlude
On this day: 18 Jan 2016
The Eagles guitarist Glenn Frey died at the age of 67 in New York City from complications arising from rheumatoid arthritis, colitis and pneumonia. Frey co-founded the Eagles in 1971 with Don Henley, Bernie Leadon and Randy Meisner. After the breakup of the Eagles in 1980, Frey embarked on a successful solo career and went on to score the Top 40 hits 'The One You Love', 'Smuggler's Blues', 'The Heat Is On', and 'You Belong to the City'. via thisdayinmusic.com
&&&
Born on this day: 18 Jan 1941
David Ruffin, vocals, The Temptations, (1971 US No.1 & UK No. 8 single 'Just My Imagination' and re-issued 'My Girl' UK No.2 in 1992, solo, 1975 US No.9 & UK No.10 single 'Walk Away From Love'). Ruffin died of a drug overdose on 1st June 1991. via thisdayinmusic.com
***
Genius Award Winners

I guess she got her moneys worth.

A woman who tried to consume her money's worth at an all-you-can-eat sushi buffet wound up at the hospital after binging on 32 rolls and more items.

Danielle Shapiro, 24, challenged herself at Sushi 85 in Mountain View, California, which charges $50 per person to dine in. In one sitting, Shapiro ate 32 sushi rolls, four gyoza dumplings, two jalapeño poppers, a bowl of edamame and a bowl of miso soup.
Yes gluttonous Genius Award Winner, the internet is forever.

There was a complete lack of Christmas spirit in North Pole.

Imagine if you live in the North Pole (Alaska). Everyone is happy, awaiting for another Christmas to arrive, until some dullard decides to rob someone on North Santa Claus Lane.

This reads like a Christmas nightmare. A man involved in an attempted robbery in North Pole, Alaska, was killed Wednesday — on North Santa Claus Lane.

In a news release, the North Pole Police Department said that Adam Selid, 18, was shot during a gun sale that turned into an attempted robbery, KTUU-TV reported. The shooting took place in the parking lot near a Taco Bell at North Santa Claus Lane, according to the television station.
***

Modern medicine is amazing at times. Tonight's Feel Good Story of The Day.

Cameron Newsom, 42, from Colorado, America had been living a normal life with her young family before her freak cancer diagnosis.

After a years-long ordeal, Cameron was able to have her tongue replaced by skin and muscle tissue from her thigh.

Cameron's first cancer scare came after she developed two white spots on her tongue.

However, the spots weren't painful and when the results came back negative for any signs of cancer, she was told not to worry.
***

Tonight's ONT has been brought to you by Mom's Favorite.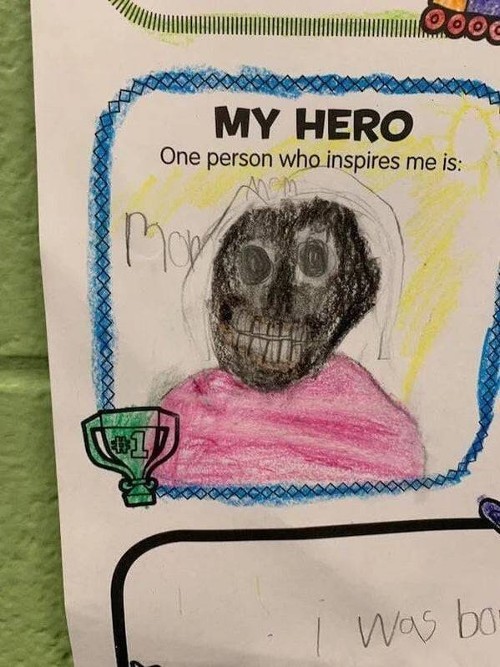 Notice: Posted with permission by the Ace Media Empire and AceCorp, LLC. This fantastic franchise has been serving your ONT needs since 2008.


posted by Misanthropic Humanitarian at
09:53 PM
|
Access Comments