« First-World Problems...
|
Main
|
Gun Thread: 12/5/21 Edition! »
December 05, 2021
Food Thread: Why Do People Torture Themselves With Monstrously Hot Pepper Sauces?
I don't Know, But I'll Tell You Next Week How It Goes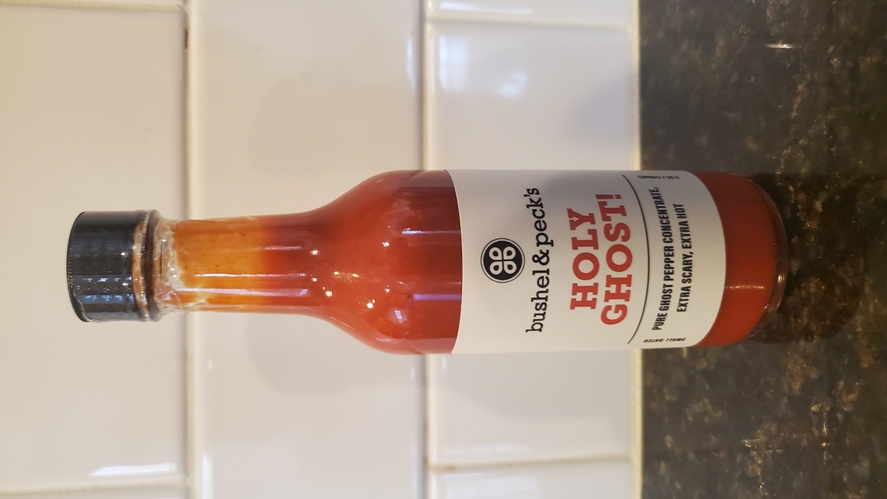 Help!
It was a gift from the brats, and a direct result of my bragging that I, and I alone discovered Tapatio hot sauce. There are five more bottles of hot sauce, but this was the one that caught my eye, and will probably be the death of me. I did demand that they try it with me, so I will be able to share the pain, but still...
I think I will make scrambled eggs for the tasting. No reason, other than I can't think of a food that goes better with all sorts of sauces. I'm sure as shit not going to ruin a steak or pulled pork or something equally delicious.
I do have a new fire extinguisher, so if it is really bad I'll just blast it into my mouth...that should work well.
Which brings me to the question of the day: What do you eat hot sauce with? I know it can go on pretty much anything, but some foods really do lend themselves to heat!
******
Our Thanksgiving dinner was successful, and even though we had more people than ever, it went smashingly, mostly because I planned the meal a little bit more carefully, even thinking about the size and shape of the dishes that needed to go into the oven. That helped a lot, and one silly-sounding but amazingly convenient thing we did was set up a table in the dining room for the serving dishes. That way we didn't have any congestion in the kitchen, and there was plenty of room on the dining table. It made the meal seem more relaxed, and serving was MUCH easier.
Yeah...many of you do this already, but I am slow...

******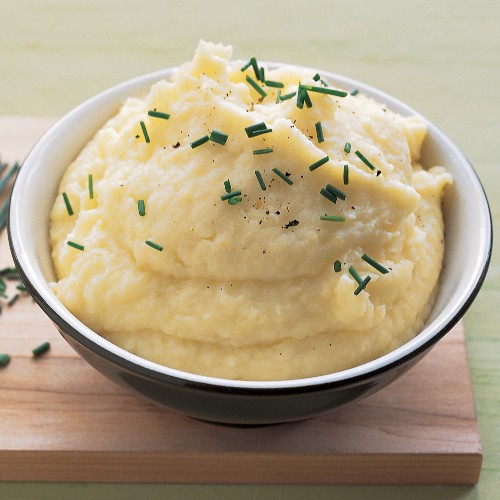 The mashed potatoes at Chez Dildo's Thanksgiving feast were particularly good. One reason was that I didn't make them; food often tastes better when other people make it, especially when one has been cooking for two days.
But the other reason was the recipe. It called for all of the usual things, but also said that the milk should be hot. Other than that it was a pretty standard recipe, but the potatoes were delightfully creamy and smooth and just right.
Why does hot milk make a difference? I can imagine all sorts of complicated chemical processes going on, but really...they are just guesses.

******
Dad Cooks Dinner
is an excellent and relaxed cooking blog/website that I have linked several times. It's exaclty what it sounds like, and it's worth a peek, because the author knows what he is doing around the kitchen.
But the last several times I have poked around it all I found were "instant pot" recipes.
No offense to a fine site, but....BORING!

******
This was sent to me by a certain coblogger, who claims that this was his exact experience as a child, and in fact this film was made in his home.
I am suspicious, because the same coblogger has been playing psychological games with me; making me buy all sorts guns I don't need but apparently desperately want! This may be the opening salvo of a new campaign, probably to get me to buy something weird. But fun.
[Hat Tip: Weasel]

******
I grilled some "clod petite steaks" last night, and they were delicious, even though I put a commercial dry rub on them that was too hot for beef, and even worse, I overdid them by a few degrees. Medium rare might be tolerable at your house, but here at Chez Dildo it is a hanging offense.
Some of you may know what the "clod" is on beef cattle, but until recently I had no idea there was a portion that could be cut for steaks. it isn't a substitute for a NY strip or a rib steak, but it was reasonably tender and very flavorful, with no gristle or connective tissue to boot!

******
What the hell! Is everyone on the electric cooker bandwagon?
Anyway, this looks good, and can obviously be done in a regular pot; you know...the cooking utensil that everyone has!
Slow cooker pulled beef with Jerusalem spice blend
It's just pot roast with a bit of a Middle-Eastern flair, although the sweet component makes me think of Eastern European cooking...

******
Avocados sans thumbprints, beef short ribs that have meat on them (not the stupid little sliver of bone they sneak into the packages), carrots that don't taste like stalky chalk, spare bottles of Van Winkle Special Reserve 12 Year Old Bourbon, an herb garden that actually produces herbs (but no basil!), well-marbled NY strip steaks and elk backstrap to:
cbd dot aoshq at gmail dot com.
And don't think that you are off the hook with maple syrup and French Toast: I'm watching you...all of you! And I am watching you perverts who shake Manhattans and keeping a list for the Burning Times.

posted by CBD at
04:00 PM
|
Access Comments