« Somebody shouldn't have trusted the science
|
Main
|
Ace of Spades Pet Thread »
December 04, 2021
Saturday Gardening and Puttering Thread, December 4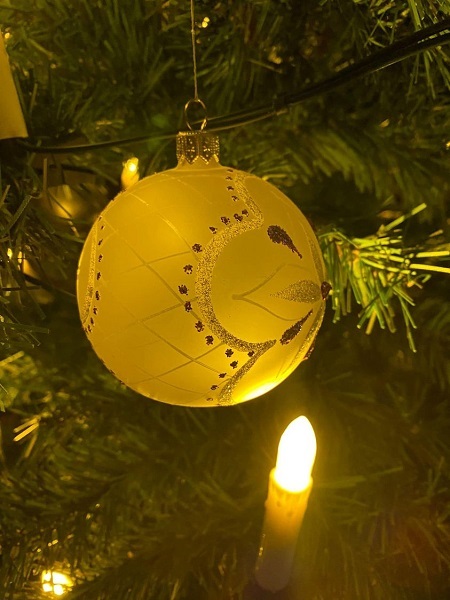 Hi, everybody! Is it really December already? Doing any decorating? Got any tips?
Still gardening in December? Getting out in nature? Need some downtime? Well, we are not starting with "downtime", but maybe we can work toward some at the end of the post.
Today, we are starting out with a garden and advanced puttering adventure related to a huge white oak tree:
A huge branch fell off my oak tree in my back yard. The tree has to be over 200 years old. It's really big.
Before: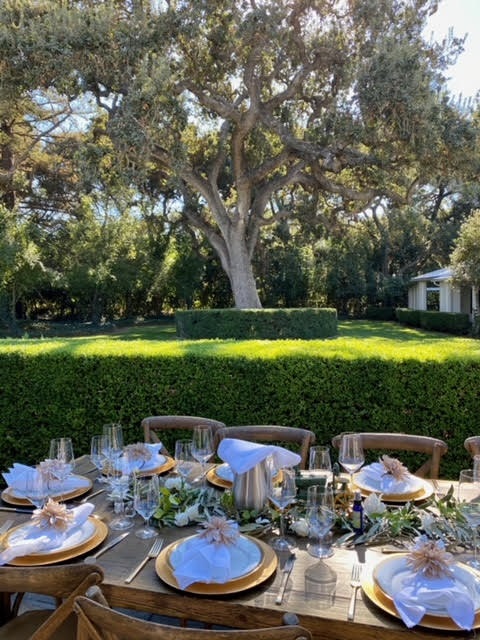 Video courtesy of CBD. Thanks:
Wow. That was fast.
I saw it fall, I was in shock. I thought it fell on my house.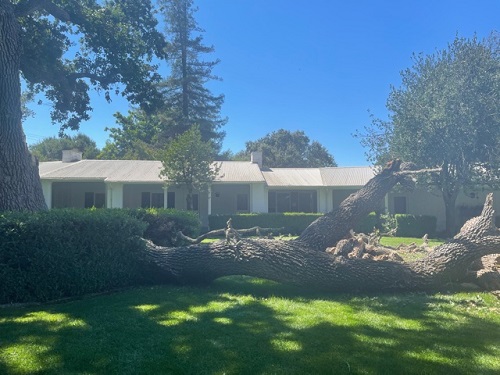 Thankfully no one was hurt. It would have killed someone. The hedge around the tree is at least 4 feet tall, maybe a little taller.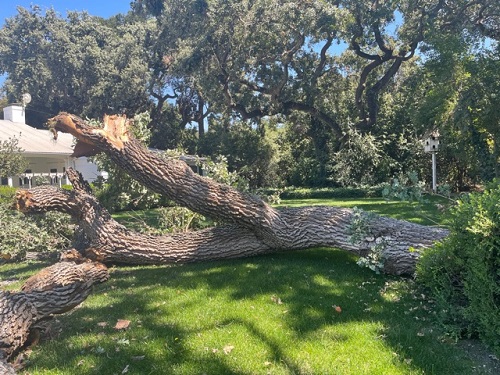 It happened two weeks before I was hosting a charity luncheon so we had to rush to clean everything up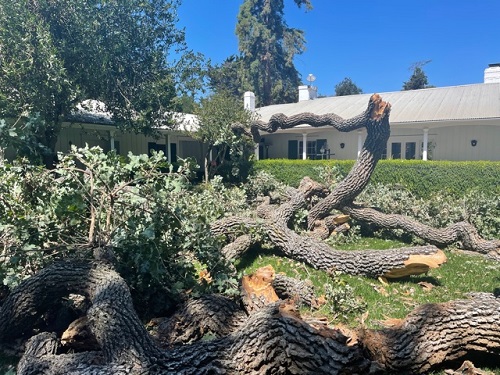 After: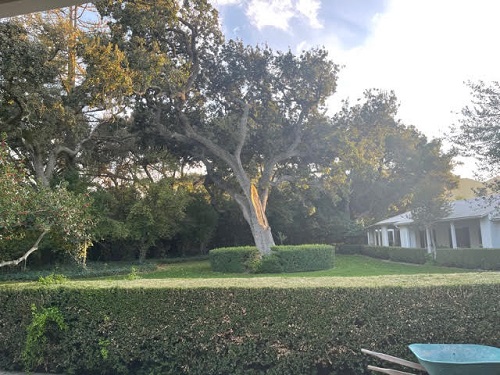 What a project.
Indoor/Outdoor Gardening
From Mr. Jimm:
This is an elephant ear plant that I had a friend help me dig up and move indoors from a semi-shaded spot in my garden this fall before the first hard freeze hit the Chicago suburbs. I bought it last spring and it was so pretty I didn't want to lose it over the harsh winter.

I'll admit it's not a very good photo, but it's hard to get a good perspective on a plant that measures a full 4 feet across in a cramped guest bedroom. Each leaf is roughly 22 inches long by 17 wide, hence the plant's name.

Mrs. Jimm, who was not pleased about having it inside in the first place, made me put a tarp underneath it because it dripped water from around the edges of all the leaves when I watered it.

The leaf in the middle popped out and grew to its current size in a single week, not long after I gave the plant a shot of liquid lawn fertilizer (NPK ratio: 10-1-2), but it had been a long time since it grew its last new leaf while it lived outdoors, so I can't be sure what prompted the growth spurt.

I may decide to leave it in its pot next spring when I move it outdoors again. It's an easy, one-person job to move it around with a hand trolley and place it as an accent plant; much easier than replanting it with someone else In one spot. There's plenty of time to think about it, though.
Great, detailed project description, Mr. Jimm! And a beautiful plant.
Outdoor Gardening
Sowing Wildflowers Outdoors
High Country Gardens recommends leaving perennials standing for the birds, and sowing hardy wildflowers over the snow.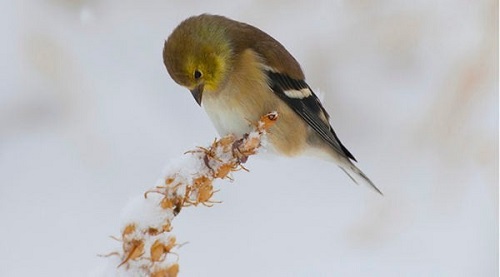 The Lasagna Gardening method makes sense to me for wildflowers. Suppress weeds with some layers of newspaper, add some weed-free soil, THEN sow your wildflower seeds, with or without snow. You could also sow other hardy seeds this way.
Brave December Leaves
The tree is completely bare of leaves except one branch in the upper right where about a dozen yellow leaves refuse to give up. Kinda cool.

Diogenes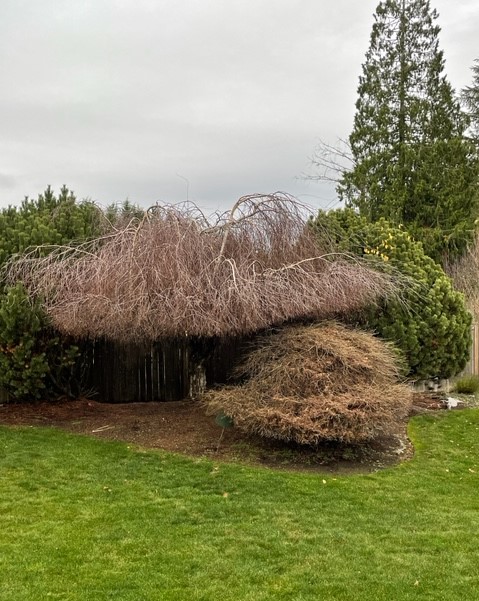 Grass still looks nice.
Brave December Flowers
From my cousin in Northern Utah - the one with geraniums in her basement. There were some Impatiens, too, which is really shocking. But they looked kind of ratty. They're tropical, after all.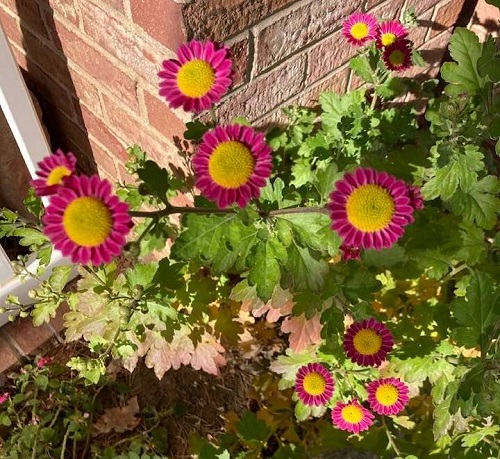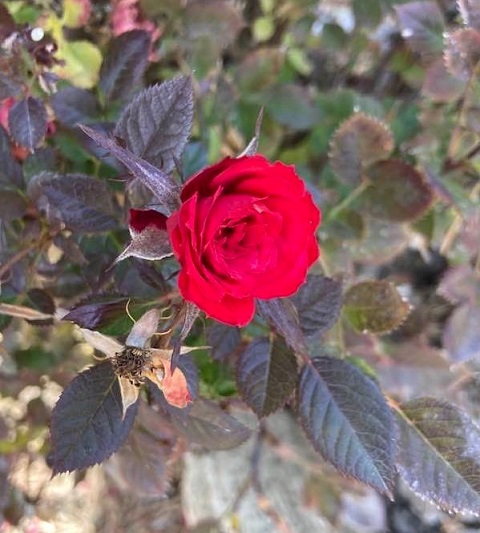 The famous Pat* still had Johnny Jump-Ups on Thanksgiving Weekend.
Edible Gardening
The photo in tonight's gardening thread inspired me to share a photo of this year's grape jelly. It was both beautiful and delicious!

Getting the juice is a bit of a process! We pick the grapes from the stems, wash them, and put them in a big pot. Then we crush them with a potato masher, one layer at a time, add some water, and boil them for ten minutes. By that time, the seeds and skins have been separated from the juice. We then strain everything through a cheesecloth-lined colander into a big bowl, letting it stand for a couple of hours to let all the good stuff through. Voila! Grape juice for jelly! (Details are in the pectin box!) And boy does the house smell great.

The jelly comes out with a beautiful deep red color, so different from the purple color of store-bought jelly. It's pretty popular with our family!

Ladyhobbit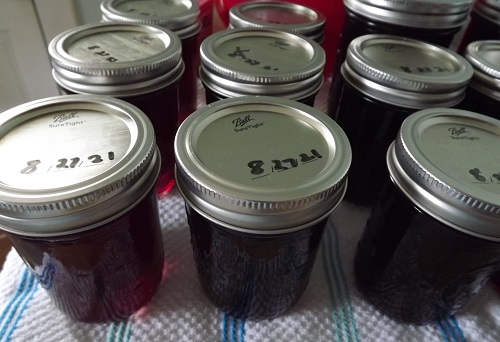 Relaxing Images with Music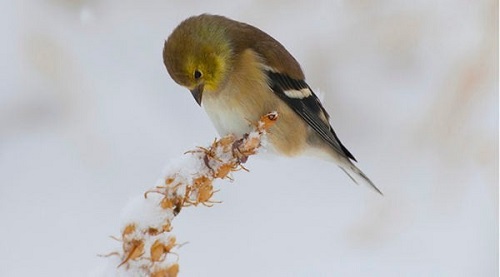 An hour of relaxing forest images and music
Put it on in the background sometime. Here are some additional autumn leaves, from another cousin: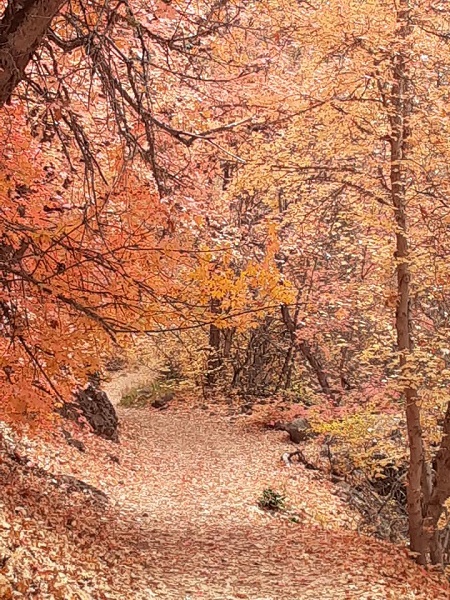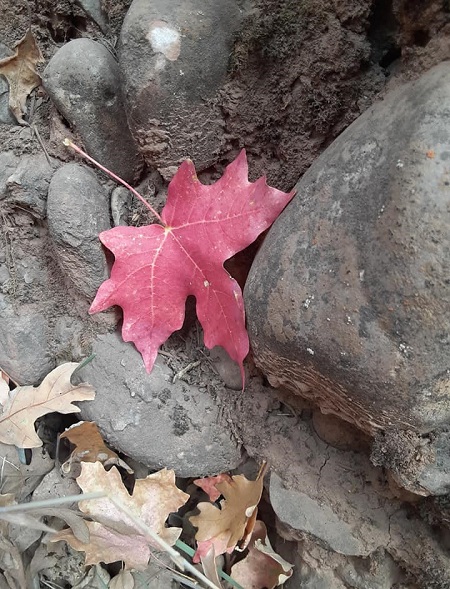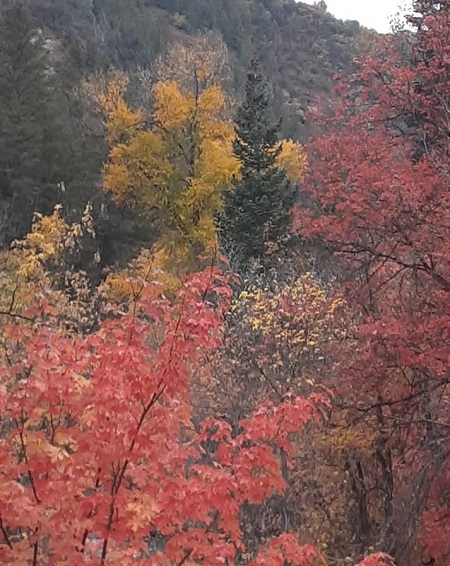 If you would like to send information and/or photos for the Saturday Gardening Thread, the address is:
ktinthegarden
at that g mail dot com place
Include the nic by which you wish to be known when you comment at AoSHQ,
unless you want to remain a lurker.

posted by K.T. at
12:53 PM
|
Access Comments