« Saturday Morning Coffee Break
|
Main
|
Saturday Gardening and Puttering Thread, December 4 »
December 04, 2021
Somebody shouldn't have trusted the science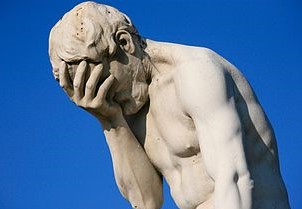 PUNKED AGAIN? - SOKAL III
On November 29, Steven Hayward wrote:
Ever since Alan Sokal hoaxed Social Text more than 20 years ago, and Peter Boghossian and his two compatriots punked several postmodern journals with total gibberish just a couple years back, you'd think academic journal editors and reviewers would be on guard against similar hoaxes. But apparently not Higher Education Quarterly (a Wiley publication) which is just out with a howler entitled "Donor money and the academy: Perceptions of undue donor pressure in political science, economics, and philosophy."

The study purports to demonstrate that "right wing" money is having a significant effect in pushing colleges to the right.
If you follow the link in the quote, you will find that it now says, ""This article has been retracted". Heh.
Hayward downloaded a copy before this happened.
Wiley is a giant organization. Their homepage right now features COVID-19 Resources for Researchers, Educators and Professionals. Trust them.
Back to Hayward:
The first sign this is a hoax is that the article says the two authors, Sage Owens and Kal Avers-Lynde III, are on the economics faculty at UCLA, but I can find no record of their existence at UCLA or anywhere else, and no record of other publications by either author.
The second sign is that their initials spell out SOKAL III.
Furthermore, QAnon has a lot more evidence that the Ruling Class is infected with a cabal of pedophiles than Wiley has of a proliferation of "right-wing content" coming out of universities. Does that make the reviewers at Wiley conspiracy theorists?
There seems to be no evidence that the "study" described in the paper was ever done. The study conclusions would have caused me to question it if I were a reviewer. Well, a rational reviewer, anyway.
. . . Receiving funding from right-wing sources has not only a statistically significant positive effect on perceived pressure to promote "right-wing" causes and candidates, but the effect size is large to very large. Right-wing money strongly appears to induce faculty and administrators--including those who self-identify as members of the right--to believe that they are pressured to hire and promote people they regard as inferior candidates, to promote ideas they regard as poor, and to suppress people and ideas they regard as superior.
Like, which left-wing university candidates and ideas are being suppressed by right-wing money?
Hayward followed up on December 1, with a confirmation that the "study" was a hoax, via the Chronicle of Higher Education. Makes for fun reading:
The editors of the journal did not respond to a request for comment. Wiley, the journal's publisher, also did not respond to a request for comment.

But one of the purported authors of the paper did respond to an email from The Chronicle, writing that the journal "ought to be embarrassed" for accepting such obviously shoddy work. "No referee asked to see our data," wrote the alleged author, using the name Sage Owens, from the email address sageowens@tutanota.com. The writer declined to provide any other identifying details.

"No referee examined whether the list of universities was real," the author said in their email. "No referee noticed the Forbes ratings cannot be correct. Every page has some glaring errors, but the central error is that the regression model is all wrong. Peer review does not protect against fraud," the person wrote. "It should protect against nonsense and bullshit. In this case and in others, it did not." . . .

"We plan to reveal the full extent of this hoax later," the emailer wrote. "For now we recommend readers look for other fake papers."
Hayward found additional absurdities as he read through the paper. Here is one:
To facilitate blindness and ensure participant safety, faculty and staff lists were downloaded from university websites. Subject recruitment took place anonymously. Our survey program randomly emailed a subset of faculty and staff from each list, but we, the authors, do not have record of who was emailed or who responded. Thus, our survey responses cannot be traced back to any particular faculty or staff member, and so survey respondents were at no risk of harm by participating in our study.
The boldface part means the study's response data cannot be verified or replicated. Which is ridiculous. How conveeeenient!
The National Association of Scholars is piling on:
After the hoax was revealed, Sage Owens tweeted from her definitely-real Twitter account: "Can you find the other 15?" If the tweet is accurate, this may be the biggest scandal in the academic journal industry thus far.
The Twitter account appears to be gone now . . . .
OTHER THREATS TO HARD SCIENCE AND "SOCIAL SCIENCE"
OK, I have a natural tendency to want to "trust the science", at least where hard science is concerned. Not necessarily where the social sciences are concerned. But sometimes, the hard sciences and social sciences start to overlap with politics.
Many years ago, I read in either The Lancet or the BMJ the story of a clinical study auditor at a British university who found out that an MD had invented an entire clinical study of some hormonal drug on African women out of whole cloth. He was attacked by the university "community" - death threats and the whole thing - until he went public with his findings. And this kind of review was his job.
This was just a typical organizational response to a whistleblower. Whistleblowers need to be aware that this kind of response is typical. This paper, along with some experiences with government, tuned me up to notice other ways in which the "scientific method" is abandoned by "science."
I found the Richard Fernandez post on Post-Normal Science as proof of global warming, back in 2007, to be fascinating. Along with the companion post, What is Post-Normal Science?
The comment threads are extraordinary. But "science" has advanced since then: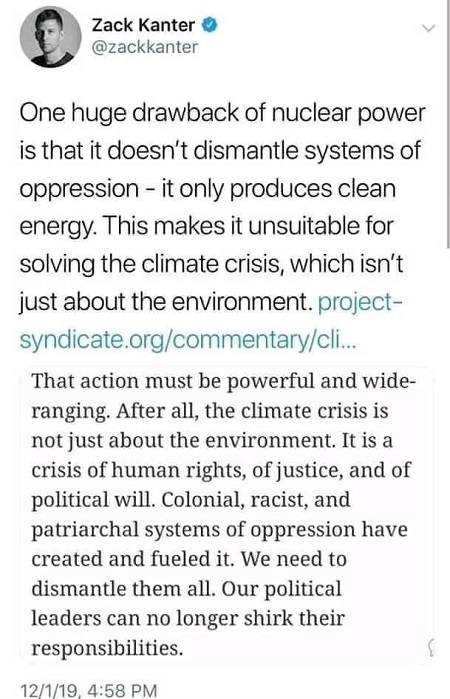 These pieces help to explain what is going on with COVID-19 "science" now. I have a hard time keeping up.
Attempts to return some integrity to science
2018: How bad is government science?
2019: The Four Horsemen of Irreproducibility
. . . many researchers persist in working in a way almost guaranteed not to deliver meaningful results. They ride with what I refer to as the four horsemen of the reproducibility apocalypse: publication bias, low statistical power, P-value hacking and HARKing (hypothesizing after results are known). My generation and the one before us have done little to rein these in.
From September, Reproducibility in Research Is Needed
From a computer-oriented journal, it looks like. Is validation of computer programs used in research still required? I remember when it was.
Remember when Iowahawk taught us how to build our own climate hockey stick graphs?
To bring climate science back to today, CNN reported flaws in climate models on Thanksgiving Day. When no one was watching the news. Heh.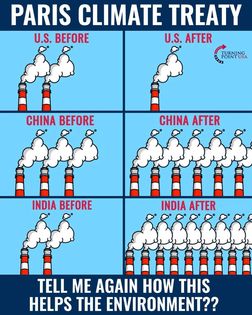 Music
Not everything has to be "science".
"Eight Candles", a Chanukah song.
The First Noel, Bryson and Tierra Jones
This performance was a special opportunity for us. The historic Tabernacle on Temple Square in SLC has some of the best acoustics in the world . . .
Hope you have something nice planned for the weekend.
This is the Thread before the Gardening Thread.
Serving your mid-day open thread needs
UPDATE: Steven Hayward has posted another update on the hoax article, which includes a podcast and musings on "the nihilism of the modern left which cannot tolerate any disagreement or challenge to their position because it threatens their very being" plus the inability of others to mount an effective resistance to the extreme left.


posted by K.T. at
11:18 AM
|
Access Comments