« Saturday Gardening and Puttering Thread, December 4
|
Main
|
Saturday Afternoon Chess thread 12-04-2021 »
December 04, 2021
Ace of Spades Pet Thread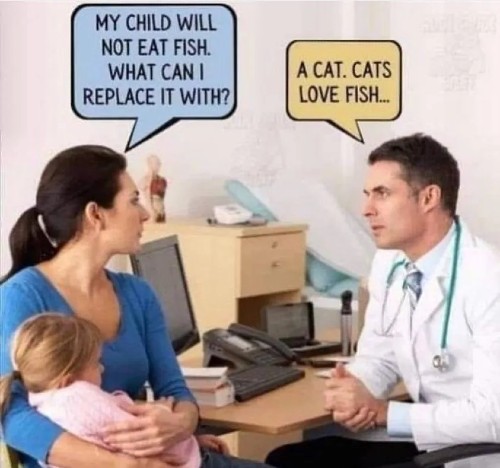 ***
Good afternoon and welcome to the almost world famous Ace of Spades Pet Thread, kick back, relax and enjoy the world of animals.

***
A Little of This. A Little of That.
The following was submitted by ShainS. Thanks Shain.

***
I received the following photo and commentary from Golfboy. I'm not sure what thread it belongs in. But, it was a great find and a wonderful photo.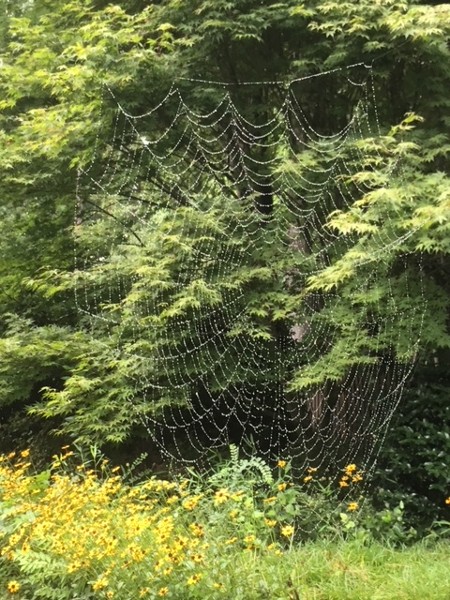 Dear Mis. Hum.,

Not sure whether this belongs to the pet thread or gardening thread! The photo is real (not a photoshop). The spider web is actually attached to a bird feeder that is closer to the camera than to the trees in the background. This perspective makes it look extra yuge.

Cheers,
Golfboy
***
Meet The PetMorons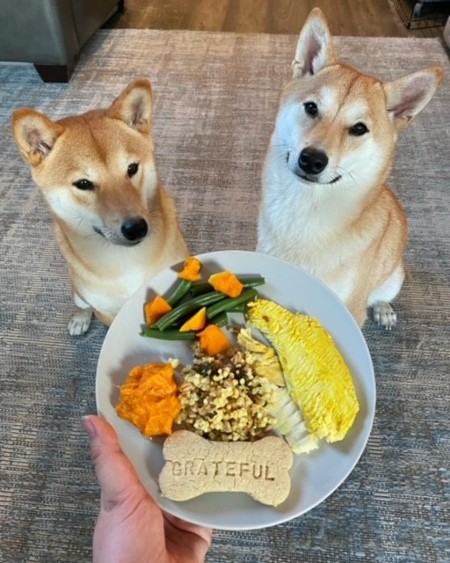 Sister Shiba Inus. Momo (Peach) on the left is older by five months, and is my son's dog. Ren (Lotus Flower) is mine and eats incessantly, which is why she's bigger.
Cute doggehs. And very well behaved. And a wonderful looking plate of food. I would be eating non-stop if I were at your home. Thanks for sharing.
***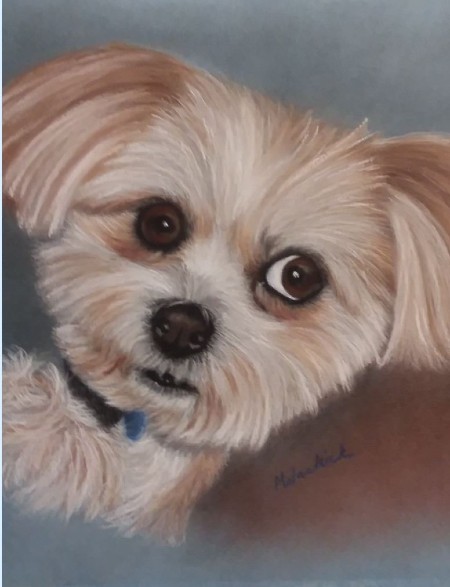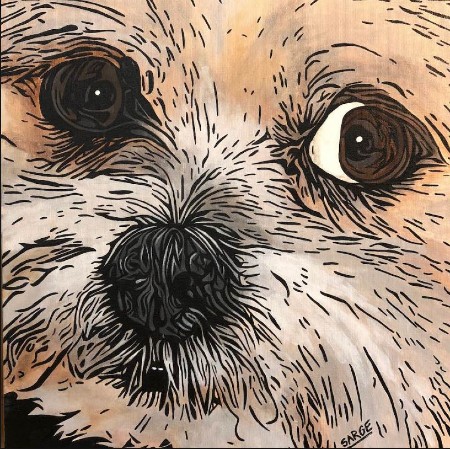 This is Edison, our (now) 11 year old rescue Shih-Pom. The portrait was painted by Laura "Sarge" Sargeant, a Canadian pet artist, and the second painting is by "Marcy," an artist who saw Edison and asked if she could paint him – both artists picked the same picture out of half a dozen, so I guess it is the "money shot." Edison continues to charm into his old age. -Debra T.
Wonderful art which you submitted. Your pooch is adorable and appears to be the king of your home.
***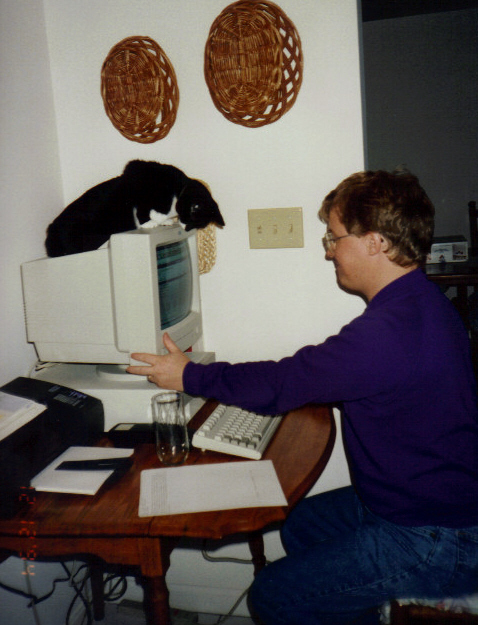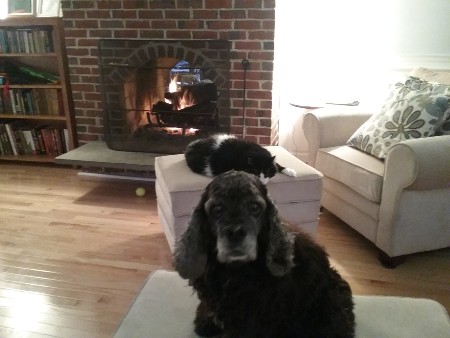 Good afternoon

A few submissions of pets past and present for the weekly world famous pet thread. All have passed but Mischief. Being adopted from the shelter we estimate her age at between 10 and infinity.

All adopted from local shelters https://nhspca.org/ and https://www.mspca.org/adoption-centers/nevins-farm-adoption-center/

1994 Miss George doing her best to catch the "mouse". Yes, George is a female. In this day and age it's allowed you know...
2007 Miss Tilly getting in the Christmas spirit
2018 Masters Cleo the wonder dog and Mischief the dopey cat. Cleo is trying to mind meld with me and say "You are human. There is tennis ball. Humans purpose is to throw tennis balls."

Thanks as always for all the wonderful pet pictures and stories. - Nic is Rodent
You're welcome Rodent, but no thanks are really necessary. Quite the crew over the year. Thanks for sharing.
***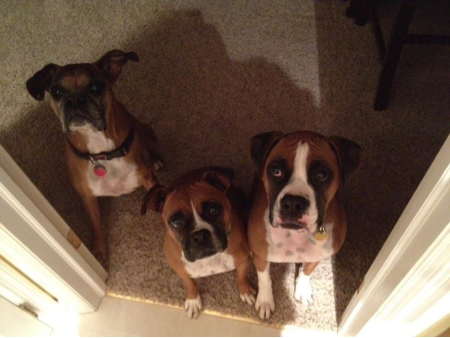 The Unholy Trio, all of whom have passed. - No nic provided
Unholy? They look like the angelic trio!!! I bet there was no mischief in your house. We are sorry to hear they are no longer on this side of the bridge.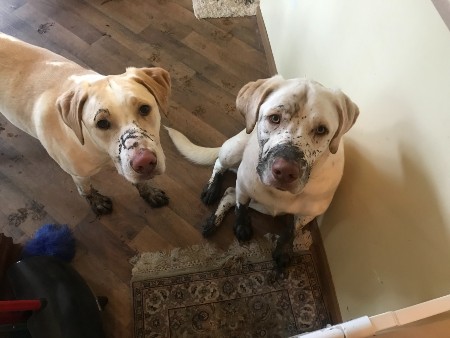 The Replacements

So look what he has now? 2 clean cut doggehs
***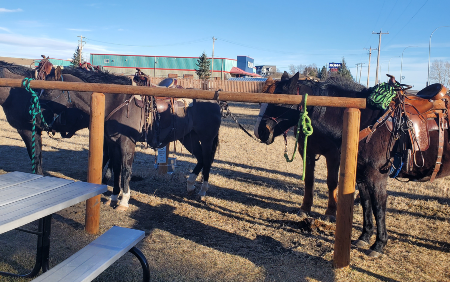 One of the advantages of frequenting a small town pub in horse country is seeing horses tied to the hitching while riders enjoy a beer. Northernlurker
Well it isn't every day you see horses at a hitching post. Thanks for the interesting photo. Hopefully Paisley was behaving when you took that picture.
***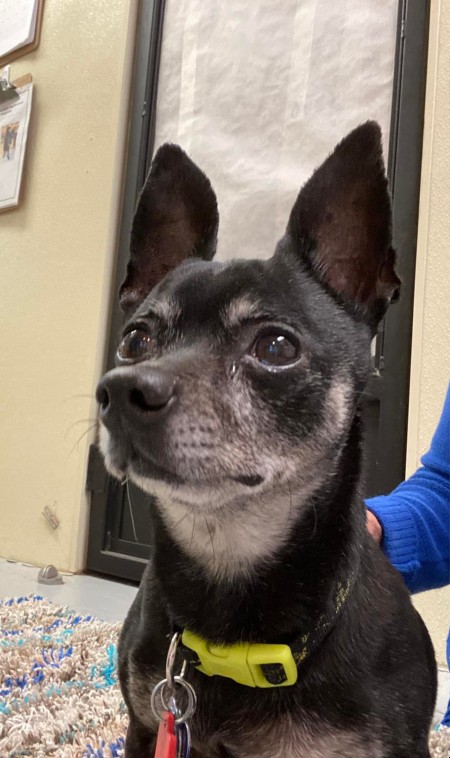 This is Hobbs a 10 year old chihuahua. The owner died in May and he's bounced around between shelters and fosters until Shep's rescued him. He's quite a handsome little dude and very sweet. He doesn't appear to have any health issues and he has boundless energy and loves to fetch various stuffed toys. We had him out in the play yard today for a long time and he enjoyed every minute. He won't last long at Shep's! - Jewells
We see you are busy saving another dog Jewells. Thanks for all the work you do and your regular contributions here at the AoS Pet Thread.
***

Great photos, stories and links today. You folks make the Pet Thread a success. Thank you.
If you have something pet/animal related you can contact us here at petmorons at gmail dot com.
Have a great week!

posted by Misanthropic Humanitarian at
03:00 PM
|
Access Comments