ę Decision Desk, Redistrict Call Virginia for Youngkin
|
Main
|
Tuesday Overnight Open Thread (11/2/21) Ľ
November 02, 2021
YOUNGKIN WINS; LEFT AND NEVERTRUMP (BUT I REPEAT MYSELF) IN FULL FAT EMO SELF-CUTTING MODE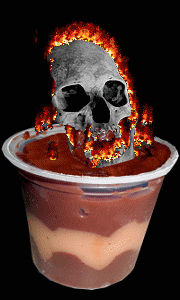 This fat catamite needs a tune-up.
A psychological tune-up I mean, of course.
As noted expert in losing Bill Kristol once said: And now comes the most enjoyable part of a loss.
The recriminations.
@JackPosobiec

4m

BREAKING: Biden just declined to take a call from Terry McAuliffe, per WH official

Stephen L. Miller @redsteeze

Everything The Lincoln Project Touches Dies or is Under 18.
From Washington Nearsider:
4 "Fox has not yet called this race."

Sean Hannity's show.
Of course, of course.
Dave Wasserman @Redistrict


I've seen enough: Jason Miyares (R) defeats Atty Gen. Mark Herring (D). #VAGOV

Sweep of the statewide offices, and it's likely R's have recaptured the assembly.
Matt Gorman @mattsgorman


Congrats to Rick Wilson on electing his first Republican!
The only thing that could make this night sweeter is if the Lincoln Project is blamed for the loss, and the swindlers are bankrupted, and forced to begin charging for handjobs they were once proud to give freely.