« YOUNGKIN WINS; LEFT AND NEVERTRUMP (BUT I REPEAT MYSELF) IN FULL FAT EMO SELF-CUTTING MODE
|
Main
|
Daily Tech News 3 November 2021 »
November 02, 2021
Tuesday Overnight Open Thread (11/2/21)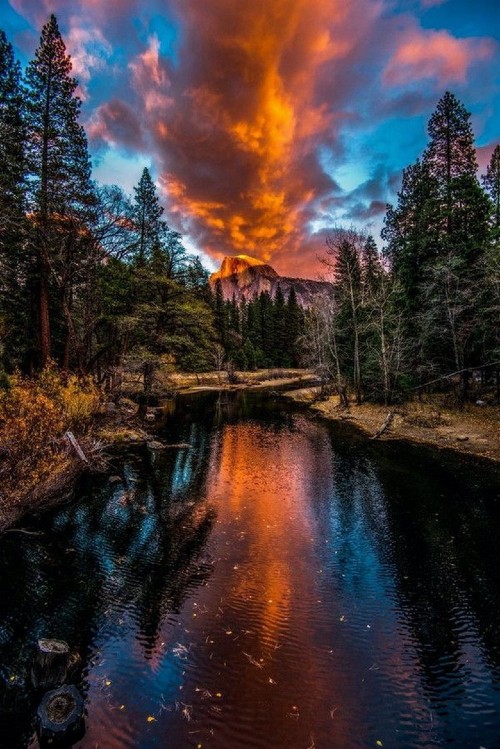 ***
The Quotes of The Day
Quote I

"First of all, the significant reason why prices are up is because of COVID affecting the supply chain. If you take a look at … gas prices, and you take a look at oil prices, that is a consequence of thus far the refusal of Russia or the OPEC nations to pump more oil." President Joe Biden
Quote II

'You were in the witness protection program because you testified against other drug dealers,' the source said. 'You'd make a lot of enemies who have a score to settle. When you return to the same area, word will get out very fast.' High ranking NYC Police Source
Quote III

"If we built a self-contained restaurant, we would bring down the price of really good food, and it would be close by." Alex Kolchinski
Quote IV

CRUZ: "I'm gonna commit a radical act. I'm going to speak the truth. America is great.
(Applause)
Christopher Columbus discovering America was a good thing.
(Applause)
George Washington was an extraordinary national hero.
(Applause)
Thomas Jefferson was an extraordinary national hero.
(Applause)
Abraham Lincoln was an extraordinary national hero.
(Applause)
Police officers keep us safe.
(Applause)
Israel is our friend.
(Applause)
The Wuhan virus came from Wuhan.
(Applause)
And there is a difference between boys and girls."
Sen. Ted Cruz (R-TX)
***

Chalk one up for religious liberty.

An Illinois court ruled that a county health department violated the conscience rights of a Catholic nurse who lost her job after refusing to provide contraceptives or abortion referrals.

The ruling is the latest development in an ongoing court battle between Sandra Rojas, a pediatric nurse, and the Winnebago County Health Department, northwest of Chicago.
***

The FBI withhold evidence? Nah, that would never happen. (Cough, cough)

Now, Human Events' Jack Posobiec reveals that the FBI sat on potentially exonerating evidence in the Rittenhouse case, where threats against Kyle can clearly be heard before he opened fire, as well as what appear to be muzzle flashes from people shooting at the teen. We recommend playing full screen.
***

The CDC says, "It's safe, nothing to worry about."
An advisory committee to the Centers for Disease Control and Prevention (CDC) has recommended the use of Pfizer's COVID-19 vaccine for children aged five to 11 Tuesday, paving the way for the administration of the shots to school-aged children as soon as Wednesday.


The advisers said the benefits of vaccination outweigh the risks of the vaccine. Much of their discussion stemmed from rare cases of heart inflammation that have been linked to the vaccine, particularly young men.
How convenient and expedient when you face no consequences.
***
No one ever said parenting was easy. Who knew heroin was a sleep aid for kids?

Dad injects own kids with heroin to 'help them sleep' leaving daughter traumatised

Harrowing case saw four children in North West of England remain under the care of their drug-using parents while the eldest child faced sleepless nights as she worried if her loved ones would be alive the next day
***
Our beloved CBD was not impressed!

MEDIUM-WASHED Man cooks steak in the dishwasher and people can't stop asking him why he did it
***

The Deep State is omnipresent.

Over 20 American scientists who have received taxpayer funds from 637 grants by Anthony Fauci's National Institute of Allergy and Infectious Diseases have also served as visiting lecturers and researchers at the Wuhan Institute of Virology, The National Pulse can exclusively reveal.

The unearthed affiliation between the nearly two-dozen Fauci-funded researchers at the controversial lab – believed to be at the heart of COVID-19's origins – follows the National Institutes of Health (NIH) admitting that Fauci's agency funded "gain-of-function" research at the institute in partnership with the American non-profit group EcoHealth Alliance.

In addition to EcoHealth Alliance researchers such as Peter Daszak working with the lab on "killer" viruses, several American professors and researchers who've received grants worth millions from Fauci have also collaborated with the Wuhan Institute of Virology.
***

Quite the COP26 Conference saving the world. It's better than Ambien.

Boris Johnson 'sleeping' and maskless claims explained - what the photos actually show
Some MPs have criticised Boris Johnson over a picture from COP26 summit which appears to show him with his eyes closed and without a mask. But is this actually fair? We take a look

Boris Johnson at the opening ceremony of the COP26 summit in Glasgow on Monday

This photo of Boris Johnson at COP26 has gone viral online which appears to show the PM with his eyes closed and maskless while sitting beside 95-year-old Sir David Attenborough.
***

So you think your job is challenging?

Sometimes I come across videos on Youtube that are too good not to share. Last night, my wife and I watched this whole video with sweaty palms. Seriously, there are parts of this video where I can barely believe what I'm seeing. It's absolutely INSANE what somebody has to do to climb to the top of the KDLT Tower in South Dakota and change out some basic equipment.

The first thing that comes to my mind as I watch this is, how in the world do they keep that ladder going for like 1,900 feet, then all of a sudden, right at the top, it switches over to some ragtag system of pegs that don't have closed ends for catching his carabiners? What if he slips to the side? His hook is going to slip right off with him.
***

Alert and Tonight's Feel Good Story of The Day.

Texas Woman Spots Tiny Feet in Lake, Leaps in to Save Drowning Toddler, Recognized by City

A quick-thinking Texas mom whose actions helped save the life of a drowning toddler was recently recognized for her heroism, alongside first responders who attended the emergency.
***
I guess I need sensitivity training. Because I think this punishment is retarded.

NASCAR sending Kyle Busch to sensitivity training for using R-word during interview
Busch used word against Brad Keselowski after race at Martinsville
***
The ONT Musical Interlude
On this day:2 Nov 1996
American vocalist and guitarist Eva Cassidy, died of skin cancer aged 33. Two years after her death, Cassidy's music was brought to the attention of British audiences, when her versions of 'Fields of Gold' and 'Over the Rainbow' were played by Mike Harding and Terry Wogan on BBC Radio 2. She is the only artist to score three posthumous UK No.1 albums: 2001's Songbird; 2002's Imagine and 2003's American Tune. In 2001 she also had a UK No.42 single with 'Over The Rainbow' and the 2007 UK No.1 single 'What a Wonderful World' with Katie Melua. via thisdayinmusic.com
&&&
Born on this day:2 Nov 1944
Keith Emerson, keyboards, from English progressive rock band The Nice, who had the 1968 UK hit single an instrumental rearrangement of Leonard Bernstein's 'America'. And as Emerson Lake and Palmer, had the 1977 UK No.2 single 'Fanfare For The Common Man'. Emerson died on 11 March 2016 in Santa Monica, California, of a self-inflicted gunshot wound to the head. He had become "depressed, nervous and anxious" because nerve damage in his hands had hampered his playing.
***

Close your blinds and turn off your lights. Don't be a Genius Award Winner.

A 35-year-old Texas woman was arrested Halloween evening and charged with assault with a deadly weapon after allegedly pulling a gun on a 7-year-old child trick-or-treating.

Parents and grandparents in the neighborhood are breathing a sigh of relief that things didn't turn out worse. "Little kid probably needs counseling. He or she is going to have to deal with that for years, no telling," said Medina. Some are thinking twice about whether to let their kids trick-or-treat next year. "I'm about to the point where I don't even want the kids going anymore," said neighbor Albert Anguiano.
***

New employees and moar ammo. Tonight's 2nd Feel Good Story of The Day.

Sportsmen and women across the country have been feeling the frustrations of the current ammo shortage that started back in early 2020. While some areas are beginning to see light at the end of the tunnel, plenty of others are still experiencing bare shelves. Federal Premium decided to give another production update on their social media channels.

Federal Premium President Jason Vanderbrink says the company has upped production by as much as 40 percent. More significantly, he says they have added approximately 1,500 new employees in the past 18 months.
***

Tonight's ONT has been brought to you by The Passage of Time.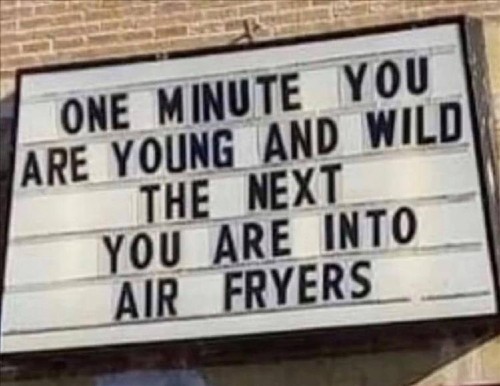 Notice: Posted with permission by the Ace Media Empire, AceCorp, LLC. and Mis. Hum. Enterprises. Proudly made in the U.S.A.


posted by Misanthropic Humanitarian at
09:50 PM
|
Access Comments